9 best cot beds 2023 based on honest parent reviews
Choose the best cot bed for your baby based on our testers' reviews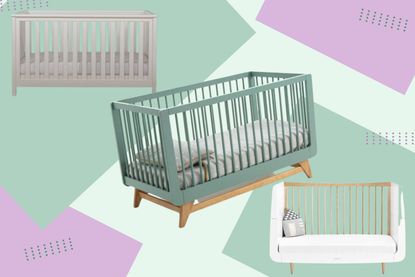 (Image credit: Future)
Goodto Newsletter
Parenting advice, hot topics, best buys and family finance tips delivered straight to your inbox.
Thank you for signing up to GoodTo. You will receive a verification email shortly.
There was a problem. Please refresh the page and try again.
The best cot bed for your baby is one that matches your budget, your taste in furniture, and your wish list of features, such as a drawer for stashing spare bedding or an adjustable mattress base so that it's easier to reach your baby.
A cot bed is a brilliant buy because - unlike a conventional cot - your baby can continue to sleep in it well beyond toddlerhood. A standard cot typically needs to be replaced with a bed once your child is around three years old, whereas you can simply convert a cot bed into a bed at this stage.
There's nothing quite like a parent's first-hand experience of actually using an item of baby gear to help you establish whether it will be a good buy for your family. So to help you work out which one to consider buying, we shortlisted our pick of the best cot beds and then assembled a panel of parents to put them to the test. (All the cot beds featured are suitable from birth.) We asked our testers to try out the cot beds for several weeks with their babies, aged between 12 weeks and two years old. Read on to see how our testers fared trying out each cot bed.
Curated by
Curated by
Heidi Scrimgeour
Heidi Scrimgeour is a mum of three and an experienced parenting and lifestyle journalist. She originally wrote this buying guide in 2020 before joining Goodto as Consumer Editor in 2021. In June 2023 Heidi rewrote this guide, refreshing the advice on how to choose the best cot bed and adding some new cot bed reviews.
The best cot beds
---
5 things to consider
1. A cot bed saves you money
The benefit of a cot bed is obvious; it converts from a cot to a bed. This means you won't need to buy a toddler bed when your baby outgrows the cot and is ready to start sleeping in a big bed. In other words, you'll save money. And who doesn't like doing that?!
2. A cot bed helps your child cope with change
But the other advantage of a cot bed is that it can help your little one to make the transition from sleeping in a cot to moving into a bed. It's a big change for a little one, and the familiarity of going to sleep in the same piece of furniture can help to smooth this important transition.
3. Check the cot bed dimensions before you buy
Before you decide which is the best cot bed, remember that your baby should sleep in the same room as you for the first six months of life. That means it's important to check the dimensions of the cot bed to ensure it will fit in your bedroom if you plan to use if from birth. Some cot beds are bulkier than others so if you're short on space in your room, choose one of the more compact models. Alternatively, you could use a Moses basket beside your bed for the first six months and then move your baby into a cot bed in the nursery.
4. Don't forget to think about the visuals
It's easy to get caught up in the spec or the safety features when you're shopping for the best cot bed but don't forget to consider the design and style of your baby's room. Since a cot bed will be in use for longer than a standard cot, choose one that will suit the look and feel of your little one's first bedroom.
5. Location, location, location
Also, think about where you plan to position your baby's cot or toddler's cot bed. A cot or cot bed should be kept well away from radiators to reduce the risk of your baby overheating. Never place a cot near windows or looped window blind cords either if you have them, as these are a safety risk.
How to choose the best cot bed
There are three factors to take into consideration when deciding which is the best cot bed for you:
Price - Work out your budget, taking into account that you won't need to fork out for a toddler bed at a later date.
Size - Measure the space where you'll be using the cot, factoring in that you may wish to use it from birth and that the safest place for your baby to sleep during the first six months is in a bed of their own in the room where you sleep. After six months, your baby could sleep in a cot in a room of their own.
Functionality - Decide which features are essentials and which you can live without. A storage drawer is handy for keeping spare bedding, nappies and sleepsuits, especially if you're short on space, but consider whether it's a design feature that you're happy to pay more for.
Cot Bed Safety
How can you make sure a cot bed is safe?
All cots and cot beds sold must comply with British safety standards. If it bears the code BSEN716, the cot is safe to use. When buying a cot mattress, look out for the BSI number BS 1877-10:1997.
There are several important things to keep in mind when shopping for a cot for your baby, including the following:
Cot bars: These should be vertical, with a distance of no more than 6.5cm between the bars. This is to ensure your baby's limbs don't get stuck between the bars.
Depth and space: The distance between the top of the mattress and the top of the cot sides should be at least 50cm, to help prevent your baby from climbing out of the cot.
Circulation: Some experts recommend cots with four sides that have bars to allow air to circulate freely around your baby.
Not only does the cot need to comply with a variety of rules and regulations; the mattress does too.
New is best: Buying a new mattress is strongly recommended. It must be clean, dry, free from cracks and tears with no sagging.
Firm: Choose a firm mattress rather than a soft one, and make sure it's no thinner than 8cm.
Size matters: There are two sizes of cot mattresses – standard and continental. Check which one is compatible with the cot you choose.
Hygiene: It's a good idea to choose a mattress with a removable, machine-washable cover. We hate to mention it, but nappies - and babies - sometimes leak! A mattress protector is also a good idea for the same reason.
What about cot bed mattress safety?
For more information on both cot and mattress safety, our baby bed safety guide has all the info you need in regards to keeping your little one as safe as possible.
So-called budget brands are sometimes a cause for debate. It goes without saying that safety is a priority when shopping for a cot, but cheaper brands still have to pass product quality and safety tests and are sometimes manufactured by the same companies as more exclusive cot brands.
Second-hand cots are okay but do check that they comply with the latest British safety standards.
Our review process
Our Deputy Editor Heidi Scrimgeour came up with a shortlist of cot beds based on her product knowledge and industry research. She looked at the latest offering from the market-leading brands - and as a mum of three and a parenting journalist for 15 years, what she doesn't know about baby products isn't worth knowing.
Next, she selected the final product line-up from a broad range of price points so there's a best cot bed recommendation here to suit all budgets. Then, we called on our pool of reliable parent testers and assigned each of them a cot bed to review with their baby. They tested the product rigorously for at least ten days.
After this, our parent testers gave each product a rating out of five for overall performance. We also asked for comprehensive feedback on key factors including design appeal, functionality (how easy is it to assemble and move between rooms), sturdiness, value for money, and how easy each cot bed was to assemble and convert to a toddler bed. We used all of this feedback to create this best cot bed buying guide and the accompanying in-depth product reviews.
Read more about how we test so you can rely on our guidance.
---
Once you've settled on the best cot bed, take a look at our guide to choosing the best cot mattress. If you're not convinced a cot bed is right for you, read about the best Moses baskets and the best bedside cribs instead. And to prep for some seriously sound sleeping, check out the best baby monitors and the best baby sleeping bags.
Parenting advice, hot topics, best buys and family finance tips delivered straight to your inbox.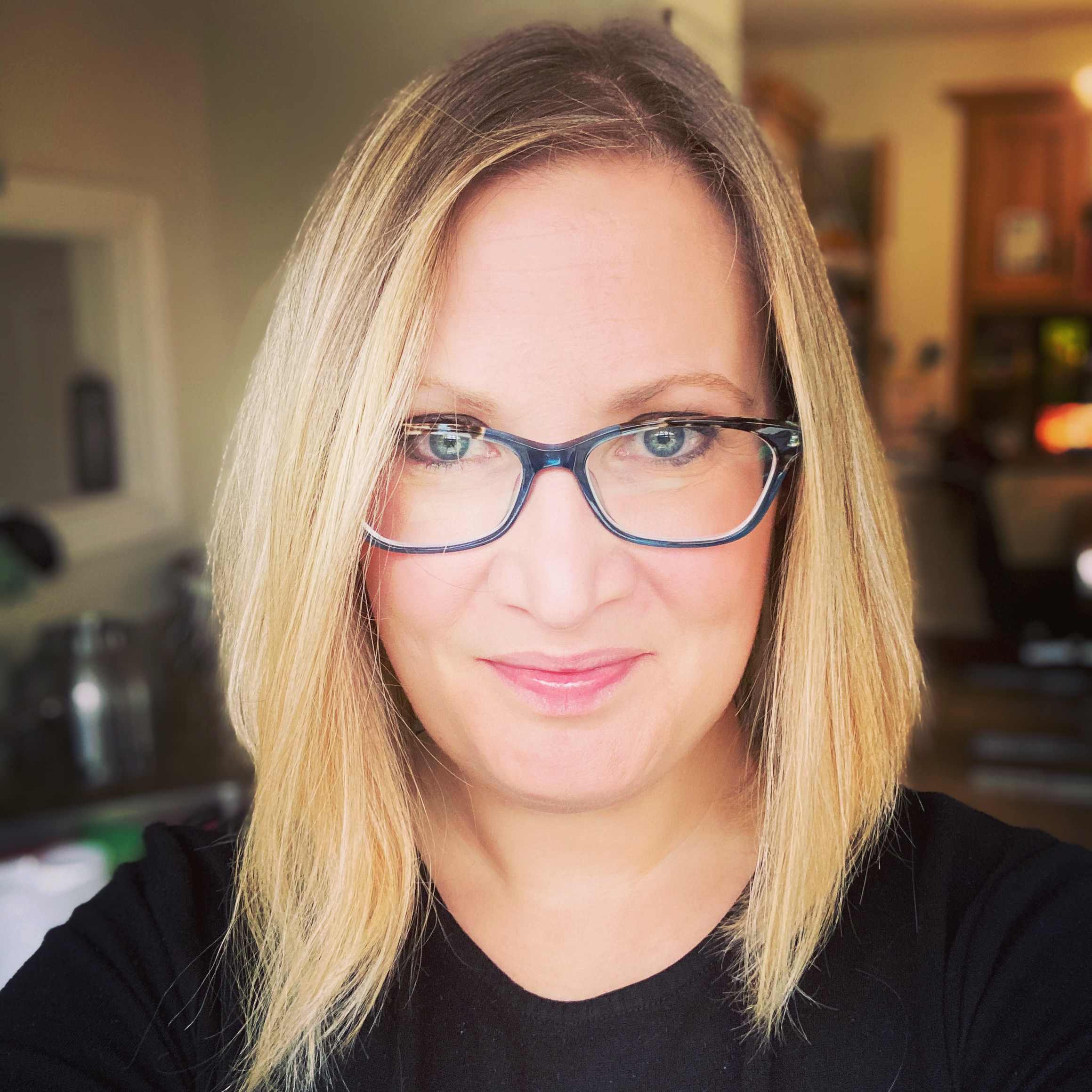 As a parenting specialist for more than 15 years, Heidi has written for most national newspapers and for a wide range of consumer magazines, including Mother & Baby where she was the Shopping Editor for six years, looking after regular consumer features including buying guides and gift roundups.