15 things ALL mums will celebrate during back-to-school week
Freedom!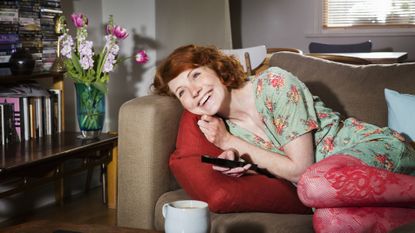 (Image credit: Getty Images)
The first day of school is almost upon us, and although summer is obviously great fun and everything, we can all agree that it's also totally exhausting!
However: the kids will soon be occupied for a glorious seven hours, and that leaves a lot of time for work, play, or whatever else you want to do.
After having some time to yourself, you know that you'll start missing the little rascals just a bit, so now is the time to make the most of this newfound freedom while it lasts. Then cue the rush to the school gates, so you can hear all about their first day and welcome that chaos back in the house again!
That feeling that you're free to do absolutely anything you want
You can paint your nails, finally sort out that annoying sofa stain, maybe go for a run... or just spend the entire day online.
A kitchen that stays clean for more than 30 minutes
Sometimes you forget that you have a lot of counter space.
The opportunity to have a long shower without anyone yelling from the other side of the door
Go all out and even shave your legs!
The sweet, sweet sound of silence
Such a rarity in the house, your ears are practically ringing.
Not having to be a referee
The relief of not needing to constantly separate sparring children!
Having a chat on the phone without feeling like little ears are listening
'Hang on, Judy, let me just go to another room...'
Being able to watch grown-up telly for once
Finally, you can work on that Netflix list that's been building up since July.
Actually being able to finish your whole cup of tea or coffee while it's still hot
Let's all take a moment to reflect on the countless mugs of tea that have been neglected and forgotten.
Settling down with a good mag or book
Who cares if you're not really that bothered about that celeb interview? Just having a magazine in your hand instantly gives the illusion of relaxation...
Doing a solo supermarket shop
Nobody's there to nag and whine that they want four packs of Polos for dinner.
Having time for a cheeky high-street session
You can blissfully try on whatever you want - no rush.
Actually being able to finish the housework
Tackle that hamper of your dirty clothes that you'd nearly forgotten about.
Missing them
You start missing your name being screamed and admit to yourself that your house it looking a little bit too clean. And then you realise, the beauty of having the kids gone is... well, getting them back again!