Casey Batchelor announces she's given birth to her first child
Casey Batchelor has given birth to her first child!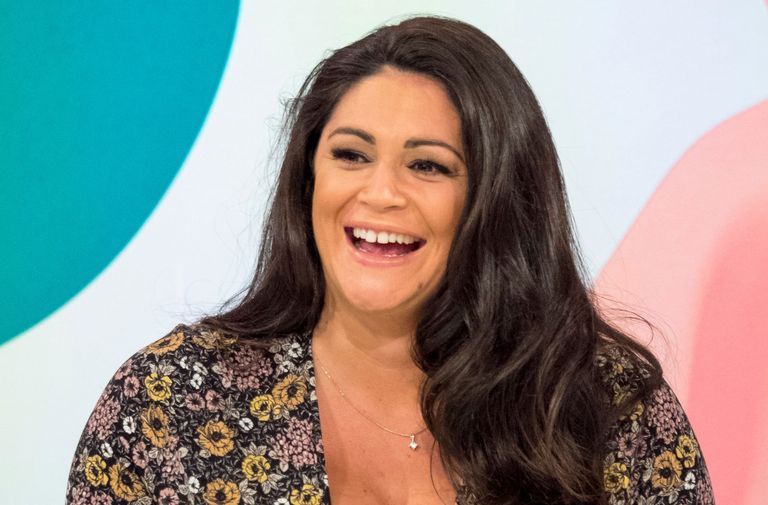 Casey Batchelor has given birth to her first baby with her boyfriend Dane Goodson.
Taking to Instagram to share the happy news, the former Celebrity Big Brother star wrote: 'I haven't been on social media as I've been slightly busy the past few days. We have finally welcomed our beautiful baby.'
Understandably, the new mother explained: 'I'm going to take some time out to enjoy and cherish these precious new born moments. But wanted to let you all know as I've been having lots of messages. I'll update you with details and with beautiful pictures soon 💛👶🏻💛'.
The picture shows Casey holding her adorable little girl's tiny hand but she is yet to reveal her baby name.
Fans of the reality television star have been quick to offer their congratulations and added that they understand her decision to take a few weeks out of the limelight. One person said: 'Congratulations Hun, enjoy every moment with your bundle of joy'.
Another wrote: 'Aww congratulations mama. May you days be blessed with your new bundle of joy.'
A third added: 'Congratulations Hun... 🎉🥂 hope you're recovering well?! Big love to you all xx'.
The new mum will be relieved that her little girl is finally here. She has previously spoken about how difficult she was finding pregnancy (opens in new tab) and has been posting several pictures on her social media urging her to make an appearance.
Casey urged her baby to hurry up but he decided to take his time...
Casey has been very open about her journey into motherhood and is often very open and honest on her social media. Hopefully we won't have to wait too long until we see some proper pictures of her little one and find out what name she has decided on.
Do you think she'll go for a traditional baby name (opens in new tab) or something more unusual (opens in new tab)?
Congratulations to the new parents – we cannot wait to see some pictures of the adorable little one!
Jessica currently works as a Senior Food Writer at Future. She writes food and drink-related news stories and features, curates product pages, tests, and reviews equipment, and also develops recipes that she styles on food shoots. An enthusiastic, self-taught cook Jess adores eating out and sharing great food and drink with friends and family. She has completed the Level 1 Associate course at the Academy of Cheese and is continually building on her knowledge of beers, wines, and spirits.