Traditional baby names
Fancy yourself a little Norman or Gertrude? Find out more and get inspiration if you're looking for a unique, yet classic name for your new baby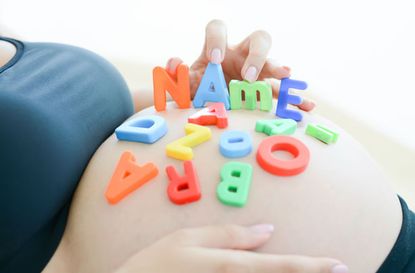 Looking for a traditional baby name? You're not the only one! Old fashioned names have become some of the most popular baby names in recent years.
There's no doubt about it, 2017 baby name trends are the most unique yet - but funnily enough sometimes going old school can be as trendy as creating something new.
With traditional names on the girls' list like Nora, Beryl, Effie and Adeline it looks like nostalgia is playing a huge part in the choices new parents are making. And not to be outshone by the girls, the boys' list is also made up of some rather old fashioned names too, with Hector topping the chart.
A few years ago we reported that the Historical Names Report has found that some classic baby names such as Norman and Gertrude were facing extinction with parents opting instead for trendier options such as Apple and Moses. But could the tides be turning back again? We think they might just be.
More and more people are looking at what their grandparents and great-grandparents were called for inspiration for different names.
If your relatives all had very normal names, then why not head to your local cemetery or church graveyard - it might sound slightly odd (well, very odd actually) but headstones might provide you with some inspiration.
If you'd rather stay away from the cemetery but are still keen to ensure your child has a name that will stand the test of time, have a little look at our ideas below. We've put together our favourite *slightly* old fashioned names. Because little baby Edna is cute, isn't it?
Boy's names
1. Frank
2. Arnold
3. Leonard
4. Albert
5. Cecil
6. Clifford
7. Cyril
8. Ernest
9. Harold
10. Herbert
11. Len/Leonard
12. Morris
13. Norman
14. Norris
15. Percy
16. Sidney
17. Stanley
18. Vernon
19. Walter
20. Wilfred
Girls' names
1. Ada
2. Adeline
3. Agnes
4. Clara
5. Edna
6. Elsie
7. Estelle
8. Ethel
9. Etta
10. Gertrude
11. Gloria
12. Irene
13. Ivy
14. Mabel
15. Mildred
16. Norah
17. Olive
18. Phyllis
19. Rita
20. Vera
If you've named your baby a traditional name then we'd love to know about it! leave us a comment in the box below.
Charlotte is founder and Editorial Director of The Forty-Five. The former NME Editor has written for goodto.com, The Face, Red and Marie Claire. With 15 years experience in journalism Charlotte has covered most bases when it comes to content people want to consume.