How to appeal A Level results and when does clearing open?
If you need some advice following A-level results day, find out here how to appeal A level results and when does clearing open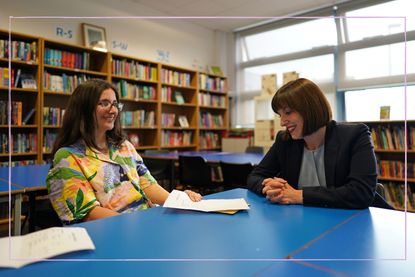 (Image credit: Getty Images)
What time does clearing open and how to appeal A level results are important questions for those who are planning on going to university and have not quite met the grades they need.
As soon as UCAS Track opens on A-level results day (opens in new tab), millions of students will be logging on to find out whether they have got into university. It's hard to know what to expect on results day (opens in new tab), and for didn't get the results they were hoping for, it can seem like the end of the world. But there are plenty of options available for those who have just missed out on a place at their first choice university.
They might hope to achieve better grades by doing A level retakes (opens in new tab) or appealing their A level results, but your child can still get into university with the grades they've been given if they apply through clearing. Here's everything you need to know about how to appeal A-level results and when does clearing open.
How to appeal A level results in 2022
Stage 1: Request that the school or college conduct a review to find out if there have been any administrative errors. If an error is found, then the centre must contact the exam board and as a result, the grade may go up, down or it could stay the same.
Stage 2: If the centre conducts a review and they don't find any administrative issues, then the student can appeal to the exam board. The centre does this on behalf of the student.
Stage 3: If you think your appeal wasn't handled properly by the exam board, you have the option of requesting a review from the exam watchdog. This can again be done through your school or college and the request must be made within 21 days of receiving the appeal outcome.
Best of luck to everyone receiving their results tomorrow! 🎉 🙌 Remember, if things don't quite go to plan you have options. With up to 30,000 courses available through Clearing, hundreds of apprenticeship opportunities and more, we're here to help you navigate your next step. pic.twitter.com/oaFZy4gavKAugust 17, 2022
See more
It's worth remembering that you might have to pay a fee if you ask for a review and your grade isn't changed, and while grades can go up, they can also go down.
When does UCAS Track update on results day?
On results day, UCAS Track (opens in new tab) opens at 8am. But as UCAS takes all the A-level grades across the country and updates the Track website, the system is always busy with anxious students waiting to know if they've got into their chosen university. So it's important to be patient with the website and if you can't get in, keep trying.
What happens if you don't get the grades for your first choice university?
If you haven't been accepted into your firm or insurance choice university, and you don't want to appeal your results or resit exams, then you might have to go through clearing.
Always call the admissions office for the university of your choice to make sure first, as you might be able to change course or make other arrangements and still gain a place.
Clearing FAQs
How to apply to university through clearing
If you didn't get your place at university confirmed on UCAS Track, there will automatically be an option to 'Add clearing choice' on your Track screen. This will also give you your Clearing number, which you will need when you phone universities.
Phone the admissions office at your chosen Clearing university yourself, as soon as possible. On the phone call, they may ask some questions as they read through your UCAS applications you already submitted. They may ask some questions or even ask you to do a formal interview. Then if they ask you to apply, this means that they are offering you a place.
Head back over to UCAS Track and enter the university and course details under 'Add Clearing choice'. This means you are making a formal offer to take the place.
Can you go through clearing before results day?
Yes, you can go through clearing before results day. Although clearing - the process of matching university applicants with institutions that still have places - is famously used on results day for those who haven't got confirmation from their first or second choice universities, it actually starts in July.
Clearing is used by many students who either applied to university after the UCAS deadline or missed out on securing any offers initially. However, there are limited places available in clearing before results day.
Can you go through clearing if you have an offer?
If you got an offer from your first or second choice university, you can still go through clearing. But you do have to get in contact with the university to inform them that you're rejecting your place and going through the clearing process.
While this might sound unusual to some, many students enter clearing voluntarily. Especially if they think they've made the wrong choice of university or if they've got higher A-levels than anticipated and want to go to a different university.
What time does clearing open on results day?
On A level results day, you can add clearing choices to your UCAS from 3pm. Any courses with vacancies will be displayed in UCAS' search tool, and you can phone the university hotline numbers from Tuesday morning to late afternoon on results day.
Applications through clearing will be accepted until Tuesday 18th October 2022, so you don't need to make the decision about which course you want to apply for on results day, but bear in mind that spaces will fill up quickly.
You might also like
Video of the Week
Grace Walsh is a Features Writer for Goodto.com, covering breaking news health stories during the Covid-19 pandemic as well as lifestyle and entertainment topics. She has worked in media since graduating from the University of Warwick in 2019 with a degree in Classical Civilisation and a year spent abroad in Italy. It was here that Grace caught the bug for journalism, after becoming involved in the university's student newspaper and radio station.