Argos must-have toys 2023: These are set to be the most-wanted toys of the year and HALF of the toys are under £30
The retailer predicts these LEGO, Barbie, and Harry Potter toys will fly off the shelves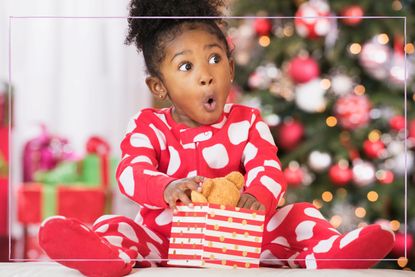 (Image credit: Getty Images)
Argos has revealed its predictions for the most-wanted Christmas Toys of 2023 and it's worth its weight in gold for parents looking to secretly shop for their kids' Xmas wish list.
With less than 100 days to Christmas Day, toy retailer Argos has delivered its highly anticipated list of Top Christmas toys that it predicts will dominate children's wish lists in 2023 - and it's good news for families worrying about the rising cost of living, as HALF of the toys are under £30.
Fay Williams, head of toy buying at Argos, said: "It's clear that innovation in the toy world is having a big impact on what's hitting the shelves this Christmas. We're seeing some exciting changes when it comes to interactive and educational toys especially, as well as continued evolution of toys that inspire creativity through role play. I'm particularly excited to see how science-inspired toys like Beast Lab and new challenge toys like My Puppy's Home become future Christmas classics."
A toy is sold every two seconds at Argos and aside from the new toy collections, there are some nostalgic brands like Furby, Barbie and LEGO making a welcomed return once more bringing play to a new generation of kids.
Fay added, "We know that increased costs of living will be playing on families' minds this Christmas, so we've made sure to include a variety of toys that offer great value whatever your budget, interest, or play passion."
There are some movie classics including Barbie movie merchandise like this Barbie Exclusive Wow House - buy now at Argos for £180, and Teenage Mutant Ninja Turtles Pizza Delivery Van - buy now at Argos for £40 but some of the cheaper toys include Squishmallows Drew the Dragon - buy now at Argos for £13 and LEGO Harry Potter Dobby the House Elf - buy now at Argos for £25.
What are the big Christmas Toys from Argos for 2023?
Under £10
MINIVERSE DINER - buy now at Argos for £9 - Meet MGA's Miniverse, Make It Mini Food. The only mini food collectible that you can make and display. Each package comes with surprise ingredients and kitchen accessories to make your mini food collectible.
CHAD VALLEY TREVOR T-REX - buy now at Argos for £9 - This interactive and talking T-Rex is an educational toy introducing kids to animal sounds. It has movable arms, light up eyes and talk back function to provide kids with endless entertainment.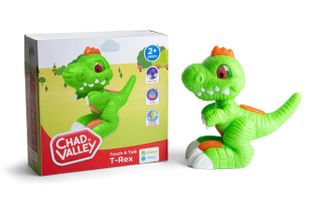 £10-£20
CHAD VALLEY PIZZA - buy now at Argos for £11 - Perfect for roleplaying and imaginative fun, your children will love 'cooking' their own pizza before serving it to their friends. The wooden set is built to last and comes with different pizza toppings that attach to the top with velcro - which means they can choose the ones they want.
SQUISHMALLOWS - DREW THE DRAGON - buy now at Argos for £13 - Squish time is playtime when you add this plush to your Squishmallows Squad. This ultra-squeezable, 10-inch plush is made with high-quality and ultrasoft materials. This soft plush is perfect to snuggle with while relaxing at home, watching a movie, or taking a long car or plane ride.
FINGERLING'S MONKEY - buy now at Argos for £18 - Meet Harmony, a diva baby monkey who loves to sing with 70+ sounds and reactions. Each all-new Fingerlings baby monkey has a unique voice and personality. Go bananas and reveal friendship at your fingertips with all-new Fingerlings interactive baby monkeys!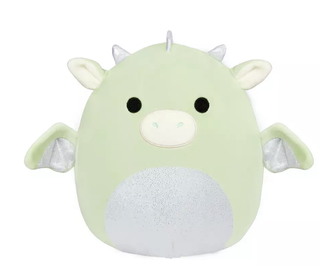 £20-£30
LEGO SW 501ST SWAP SPEEDER 75359 - buy now at Argos for £21 - Build your own platoon and play out Star Wars: The Clone Wars action-adventures with the 332nd Ahsoka's Clone Trooper Battle Pack. Includes a Clone Infantry Support Speeder, featuring seats for two LEGO Star Wars minifigures, two stud shooters and a stud-shooting laser cannon.
LEGO HARRY POTTER DOBBY THE HOUSE-ELF - buy now at Argos for £25 - Give your young Harry Potter fan the first LEGO brick-built model of Dobby the House-Elf, a beloved character in the Wizarding World. The Dobby the House-Elf figure has a posable head, ears, arms and fingers so kids can change his look and he can hold the brick-built accessories. Includes fun Harry Potter accessories including Aunt Petunia's 'floating' pudding cake and a model of Tom Riddle's diary with Harry Potter's sock.
CHAD VALLEY 2 IN 1 WOODEN CAFE - buy now at Argos for £25 - This colourful wooden wonder will perk up kids' imaginations as they pretend to be a Barista. With plenty of detailed pieces, your child can imagine all kinds of scenarios, improving their role-playing and storytelling abilities too.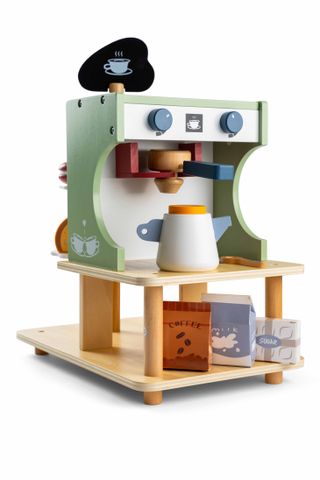 £30-£40
CONNIE DESIGNER FASHION DOLL - buy now at Argos for £30 - Connie is the ultimate fashion doll for your child to become best friends with! Connie is the coolest doll out there, dressed in a black leatherette jacket with a stylish black headband and even pierced ears! Her super silky blonde hair is perfect for your child to style in all the latest trends
BITZEE INTERACTIVE PET - buy now at Argos for £32 - Experience a world of digital pets in the palm of your hand. Introducing Bitzee: the digital pet you can touch and feel. Bitzee interactive pets respond to swipes, tilts, shakes and touch with sounds and reactions. Each Bitzee starts as a baby. Like real pets, Bitzee virtual pets need love and care to grow.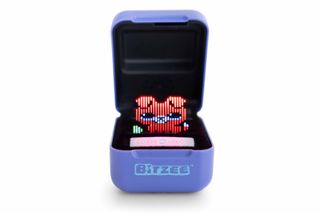 £40-£50
TMNT MOVIE PIZZA DELIVERY VAN - buy now at Argos for £40 - As seen in the hit Teenage Mutant Ninja Turtles Mutant Mayhem movie, the Pizza Fire Delivery Van has room for all four Turtles and the fire power to take down Super Fly and his minions of baddies! The Pizza Fire Delivery Van opens from the front and the back so all four Turtles, and even Splinter, can ride inside!
NERF ELITE 2.0 DOUBLE PUNCH - buy now at Argos for £40 - Double barrels! The Nerf Elite 2.0 Double Punch blaster features 2 barrels that rapidly move back and forth as you fire. Load both 10-dart clips onto the toy blaster and unleash 20 darts in indoor and outdoor games.
LEGO TECHNIC LAMBORGHINI HURACAN TECNICA MODEL CAR SET - buy now at Argos for £47 - Kids with a passion for Lamborghini can enjoy a rewarding project assembling all the authentic details of the Lamborghini Huracan Tecnica model kit. Inspired by the original, the LEGO Lamborghini toy car features the iconic green colour, and aerodynamic design that fans will be delighted to recognise.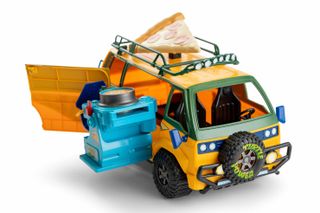 £50-£75
FURBY INTERACTIVE PLUSH TOY - buy now at Argos for £64.99 - This curious little creature is an incredibly interactive toy friend with 5 voice-activated modes and over 600 phrases, jokes, songs, and so much more to discover. Tell Furby what you want to do with these 5 commands: Dance Party, Copy Cat, Tell My Fortune, Let's Chill, and Lightshow. Furby also responds to hugs, pats on the head, shaking, and feeding it a pretend pizza charm (or your finger - yum).
LLP MY PUPPY DALMATION EXCLUSIVE - buy now at Argos for £64.99 - My Puppy's Home Dalmatian Edition allows kids to build a house that when complete delivers the cutest surprise in the form of an adorable pet Dalmatian puppy! My Puppy's Home comes as a flat pack with all the tools and parts your child needs to construct a cute little puppy home. My Puppy's Home Dalmatian Edition is exclusive to Argos stores.
GABBYS DOLLHOUSE CRUISE SHIP - buy now at Argos for £65 - Prepare for awesome dollhouse adventures on the pretend seas, with the Gabby Cat Friend Ship! This exciting Cruise Ship Toy, from DreamWorks Gabby's Dollhouse, comes with over 18 pieces which include a Gabby Girl doll and MerCat figure, along with tons of dollhouse accessories and furniture!