Princess Charlotte loves eating olives and making cheese sauce from scratch
She has a sophisticated palette for a three-year-old…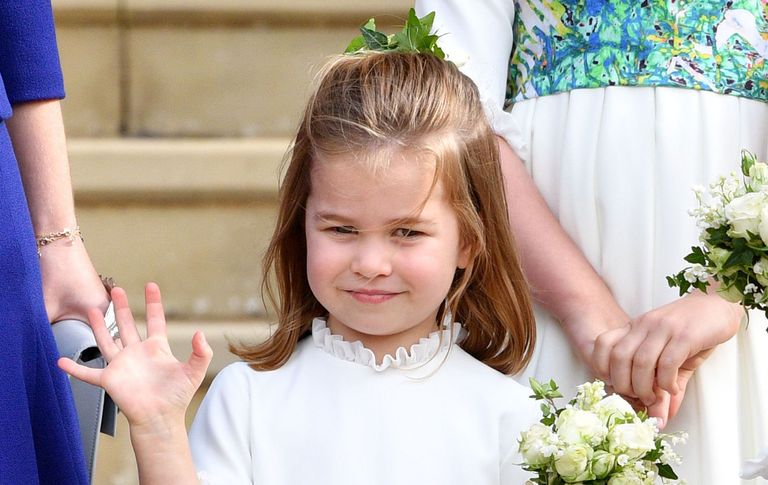 Princess Charlotte absolutely loves eating olives and making homemade cheese sauce with her brother Prince George, according to proud mum Kate.
Princess Charlotte may only be three-years-old, but we are sure that as part of the royal family she's already tasted some of the finest foods the world has to offer.
We already knew that Princess Charlotte and Prince George loved to make their own pizzas (opens in new tab) and were huge fans of Italian cuisine.
But now it's been revealed that Charlotte has a new favourite food to add to her list - olives!
Olives can instantly divide people into the love them or hate them camp and it appears Princess Charlotte is firmly for the salty little snacks.
Read more: Kate Middleton took an object that makes her happy to show primary school children and it's adorable (opens in new tab)
Kate revealed that "Charlotte loves olives" while visiting the children of Lavender Primary School and also said she likes to get Charlotte and George cooking from scratch.
Matthew Kleiner-Mann, chief executive of the Ivy Learning Trust, explained: 'She [Kate] was telling us how much her children love cooking and how they cook for her. They made cheesy pasta the other day.
We're sure Princess Charlotte and Prince George would approve of our delicious macaroni cheese recipe... (opens in new tab)
'One stirs the flour, one puts the milk and butter in, and they make salads and stuff. Food is important to her and she understands the links between mental health and physical exercise.'
Who do you think is in charge of which part? We wonder if Kate and William have started the weaning process with little Louis yet…
If your feeling inspired to cook with the kids (opens in new tab) we've got lots of recipes you might like to try.
Making your own homemade sauces (opens in new tab) is not only healthier, because you control exactly what's going into it, it's often cheaper too as you can make lots and freeze some for later.
What unusual foods do your kids like to eat? Do you have any funny stories or videos? Head over to our Facebook page to share your thoughts!
Jessica currently works as a Senior Food Writer at Future. She writes food and drink-related news stories and features, curates product pages, tests, and reviews equipment, and also develops recipes that she styles on food shoots. An enthusiastic, self-taught cook Jess adores eating out and sharing great food and drink with friends and family. She has completed the Level 1 Associate course at the Academy of Cheese and is continually building on her knowledge of beers, wines, and spirits.