'It was utterly devastating' Richard Madeley opens up about devastating stillbirth
This is so heartbreaking...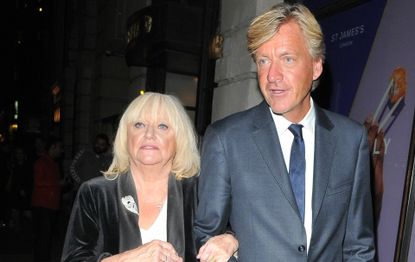 Veteran TV presenter Richard Madeley has opened up the devastating moment he and wife Judy Finnigan found out their first child was stillborn.
The former This Morning host revealed the couple's complete shock as a medical professional shared the news that their longed for baby hadn't made it during a routine 16-week scan.
'But I'll never forget the nurse hurrying towards me, an agonised expression on her face: "Mr Madeley, you need to come this way…"', the 62-year-old described in Channel 4 documentary Child of Mine, which airs this Thursday (October 18th).
Reliving the agony of that moment he continued: 'I joined Judy in the examination room. Tears were streaming down her face: 'It's died, Richard. It's died.
'The scan had revealed a perfect foetus with a non-existent heartbeat.'
He added: 'It was utterly devastating: no warning; no earlier, gentle, indication of the possibility of catastrophe.
'Our baby had just died. And he was still in Judy's womb.'
And the pair's heartache didn't end there. Judy was put into an induced labour, a procedure Richard describes as leaving them feeling 'horrible, empty, cold, defeated and drear'.
The couple's loss became even more real when a post mortem examination revealed they would have had a baby boy.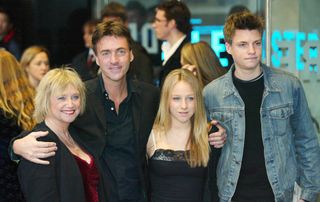 And while the couple retreated to the South of France to process the death of their baby, they had no idea that they would be welcoming a 'rainbow baby' – the term used for a baby born after a miscarriage, stillborn, or neonatal death - just three months later.
Son Jack, now 32, was followed a year later by daughter Chloe, now 31. Judy is also mum to twins Dan and Tom Henshaw, 41.
Richard and Judy aren't the only celebrity couple to open up about the pain of stillbirth. Take That's Gary Barlow also recently revealed the trauma of his daughter's stillbirth, and the emotional impact it continues to have on he and his wife Dawn Andrews.
Figures show that one in every 225 births ended in a stillbirth in the UK, with potential causes ranging from placental complications to bleeding before or during labour.
Parenting advice, hot topics, best buys and family finance tips delivered straight to your inbox.
Freelance Lifestyle Writer
Miriam Habtesellasie is a freelance lifestyle writer who has contributed content to GoodTo, Woman&Home, Women and Idealhome.co.uk. Miriam is based in London and is a fan of everything interiors, she admits to being spoilt for choice living in the capital. From stunning architecture right the way through to eye-catching department store window displays, she believes there's always an angle to be found that can translate to our abodes.