Sophie Ellis-Bextor shares devastating news that her grandma has passed away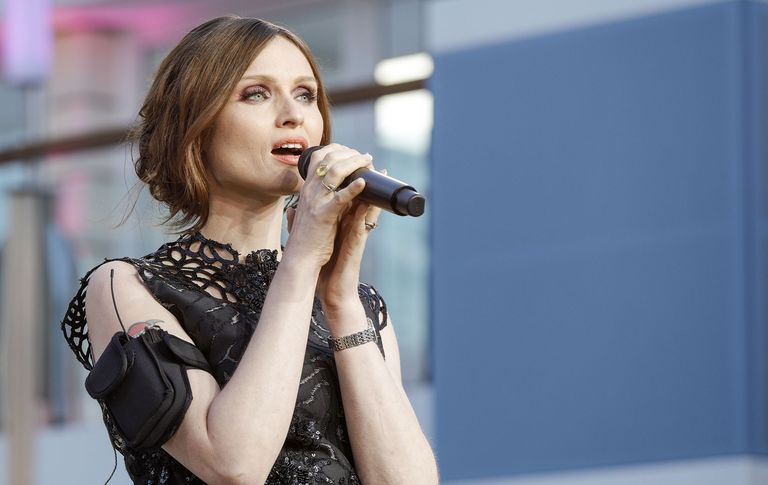 (Image credit: Getty)
Sophie Ellis-Bextor has shared the devastating news that her grandma has passed away.
The singer took to her social media to reveal the sad news that she had lost her grandmother only four weeks after giving birth to her fifth son (opens in new tab).
With a sweet post on her Instagram page that shows the mum-of-five's late grandmother embracing her 'latest great-grandbaby' Mickey, Sophie paid tribute to her beloved granny, writing: 'My gorgeous, kind, funny, smart and adventurous granny died today.
'Here she is two weeks ago when she met her latest great-grandbaby,' continued the heartbroken granddaughter. 'She was a brilliant granny.. stayed sharp, kept active and always had a smile on her face. Loved by many, she will be missed.
'I hope I can be like her and live a long happy life like she did,' added Sophie. 'R.I.P Sybil Bextor ❤❤❤❤❤❤❤'.
Fans rushed to comfort the 39-year-old, leaving messages of condolence.
'Sorry to hear the news about your granny. She sounds like she was a lovely lady x' wrote one fan. And another added: 'So much love for you and all your family, Sophie!'
Many commented on the fact the 'brilliant granny' was able to spend time with her newest family member, writing: 'Beautiful pic and beautiful post. I'm sure she must have been so happy to meet her newest great grandchild. Sending much love. ❤', 'Sorry hear this, lovely photo and glad she met him & keep happy memories forever ❤' and 'I am sorry Sophie. That is a beautiful photo - full of character and warmth. I am so pleased that she met your littlest one and wish you all well. X'
One Instagram user sweetly commented: 'Precious photo 💗💙 Sybil will live on in everything you do & how you raise your boys xx'.
The singer later posted an image thanking her followers for the support that they showed, writing: 'Thank you for all the lovely messages after my last post. They were really comforting and I appreciated each and every one. Love to you all. X'
This heart-breaking news comes only weeks after the singer-songwriter, who has previously opened up about premature birth (opens in new tab) since two of her sons were born prematurely (opens in new tab), welcomed her fifth child.
She took to Instagram to reveal that she had given birth in the first week of January.
Our thoughts are with Sophie and her family at this difficult time.
Aleesha Badkar is a lifestyle writer who specialises in health, beauty - and the royals. After completing her MA in Magazine Journalism at the City, the University of London in 2017, she interned at Women's Health, Stylist, and Harper's Bazaar, creating features and news pieces on health, beauty, and fitness, wellbeing, and food. She loves to practice what she preaches in her everyday life with copious amounts of herbal tea, Pilates, and hyaluronic acid.