'They don't need to see mummy after a few wines' relationship expert Anna Williamson draws 'a line' when partying with kids
Mum-of-two Anna Williamson shares why is more 'edited' when partying in front of her children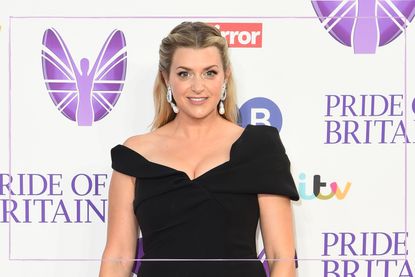 (Image credit: Getty Images)
The festive season will soon be in full swing and Celebs Go Dating expert Anna Williamson has revealed why kids 'don't need to see mummy after a few wines,' as she reveals why she draws 'a line'.
When you've been juggling parenting with work, the mum guilt can creep in, especially if you've been invited to a rare night out with your friends but you've got a million things to do with the kids.
But relationship expert Anna Williamson, who is mum to son Vincenzo, aged seven, and Eleanora aged three-and-a-half, with husband Alex Di Pasquale, lifts the lid on how she juggles motherhood.
Speaking to Goodto, Anna reveals her parenting style, shares her feeding hacks, and talks about discipline, and there's plenty to learn from...
What kind of parent are you?
Describe your Parenting style…
"I would say I'm firm but fun and fair. I was always brought up with manners cost nothing and that's always right at the top of my list, treating people kindly, with respect, and having manners is an absolute #1. I don't care if my son is a Duke or a dustman as long as they have good morals and good values. As a result, I teach them the consequences of certain behaviours and it's the greatest accomplishment for me my most proud moments are when people comment and say "Wow your child was very polite" and that fills me with pride for them because we all know in life manners does go a long way."
Do you party/drink alcohol in front of your kids?
Why? Why not?
"Yeah within reason. I probably am a little more edited in front of my children, but our kids socialise, there's an Italian flavour of how the family is because of my husband's heritage and kids are there with their grannies until midnight so they're very used to being with the family en-mass.
"But if I was going out to have a few wines I don't tend to like the kids to be around because I'll just end up being a loved-up drunk and kids get enough of me smooching them as it is. There's a line, they don't need to see mummy after a few wines."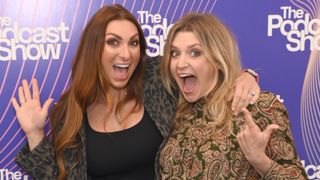 Are your kids picky eaters?
If so, what's your solution?
"My kids, like most kids, will avoid a vegetable at all costs. I think this is the coach in me, I try and frame food in as positive a way as I can and it's difficult as a parent to not give food as a reward - if you eat thing good thing you'll get that naughty thing. I do fall into that trap quite a lot.
"My daughter's quite good, but my son can be quite a picky eater, I think he's going through that beige food stage. The trick I have is really no more complicated than reducing the snacks big time so that they are really hungry when it comes to mealtimes. I resort back to when I was a kid, there weren't snacks, if you wanted a snack you had an apple and so when you did eat your family meal.
"I think we give kids far too many choices now, as parents we have to give our kids good nutrition and they're going to kick back against it. We are permanently fighting and losing the sugar win battle and every parent is looking to shove as much goodness down their kids as possible. So I find reducing snacks as much as possible so they have a massive appetite at dinner time.
"For me it's the small wins, Vincenzo is going through a beige phase but my husband is Italian and they don't do much processed food but homemade chicken nuggets are so simple, chicken breast in a bit of egg wash and panko breadcrumbs that you just fry off, so if you're using really good free-range meat. It's a healthy option for a chicken nugget and my kids love stuff like that. I try and do the fresh versions of the convenience food they like, homemade burgers, that's all good food, it's all healthy food, you just take out the processed food you feel you're slowly winning half the battle. But I'll be honest, vegetables are a massive bribe, if you eat that you'll get that."
Tell us about a feeding on the go hack/holiday feeding hack
"We don't stress about it. When kids are out of their routine they're out of their comfort zone and normality and that impacts them in all different ways appetite or exploration around food can be from one of those outlets. If they are just being a bit fussy around their food and just wanting to eat bread, in a restaurant, I'm not going to have a breakdown about it where I might previously have done.
"Now our kids are getting a little bit older we try to eat as a family, there's one type of cuisine and we're all eating that. We try to get the children excited about food and get them to choose from the menu, we don't just give them the kid's menu which always has the same - spaghetti bolognaise, fish fingers, chicken nuggets, and that's it so we try to encourage them to have a starter from the main menu and through that my son likes calamari.
"Things like Tapas and Thai food are a good way of eating what is a family-grown-up meal but is tasty because there's a lot of flavour in it. We give them the choice of the menu and that ownership, it's like a kid is more likely to eat something they've prepared so we try to keep that ethos as much as we can.
"I think a buffet for a child on holiday is a win for everybody, although avoiding the dessert counter is hell on earth."
Where's the most unexpected place or time you had to feed/breastfeed?
(In light of reports, a woman had to breastfeed her child on a lazy river whilst on holiday...)
"Right in the middle of our press photoshoot for Celebs Go Dating, my fairly newborn daughter needed breastfeeding so I did. Nothing quite like telling 10 celebrities "Can you just hang on a minute I've just got to breastfeed my daughter!".
"You've just gotta do you, it's a society that's created this very odd stigma around breastfeeding, and yet most people, well everybody, would have died without breastfeeding. So I do think everyone does need to perhaps just mature a little bit about breastfeeding and let a mum do what she has to do. It's difficult enough breastfeeding without feeling there are eyes and opinions on you."
How do you stop your kids from fighting?
"They are always fighting to the point I now ask friends "do your kids fight as much as mine do?" They're permanently winding each other up, they love each other more than anything but you wouldn't know it from the way they kick the crap out of each other at every opportunity they have.
"I probably intervene about 12 times a day with "leave your sister alone" and "don't punch your brother" I think the bottom step of our stairs gets worn away from one of them having to do time out on the step. That iPad gets confiscated more times than I've had hot dinners. It's currently on confiscate from last night."
How do your kids know that enough is enough?
That 'no!' means 'NO!!'
"It's a look and it a "NO" and "it really is a NO" and they just know, It's a NO and a shift in exasperation, although my NO has become a very calm NO and like a rod of steel, I'm like "You can continue but it's a NO" and I think they're like "ah damn it!"
What age is right for them to date?
Have they had any kiddie crush moments yet?
"Even my seven-year-old now, there's already those flutterings of little notes to girls and things like that. I don't think there is a right or wrong answer it's important that every child develops at their own pace. I'd always encourage children to respect themselves and their bodies and not follow the pack to go with it.
"I am very sexually confident and liberal, I worked as a Childline counsellor for years so I'm very open about sex, relationships, and romance, and obviously, as a Celebs Go Dating coach as well so I would always be encouraging my children to do things that were law abiding because I do think that the age of consent is there for a very good reason."
Have you ever caught yourself repeating something your parents said to you?
What was it and how did you feel?
"All the time. I count to three all the time and only ever get to two-and-a-half when I'm asking for something to be done "If you're not in the bath by the time I count to three, one two, two-and-a-half" and the same goes for putting on shoes, coats, you name it. My mother has done it all the time and I've turned into my mother.
"I would do it at two-and-a-half - three, the same as my kids, You'll hear a scurry that starts at two-and-a-half, they'll know if I get to three, well actually they've never really got to three and I hope I never do because I don't know what I'm going to do, nothing is the answer. I just hope that my kids never figure out that if I get to three nothing will happen."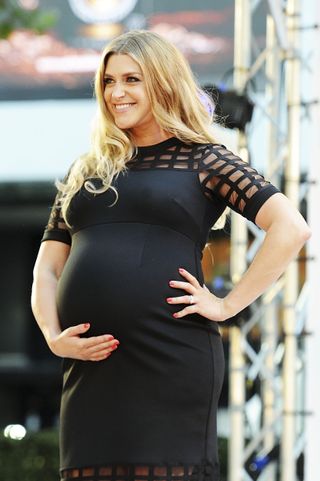 Credit: Relationship Expert & Counsellor Anna Williamson @annawilliamsonofficial
In other family news, the 164-year-old Swedish secret to raising happy and resilient kids - it's just 3 steps, and we're converted and one not to call the baby? Half of those with this 'embarrassing' name want to change it to shake off the 'dodgy' reputation'.
Parenting advice, hot topics, best buys and family finance tips delivered straight to your inbox.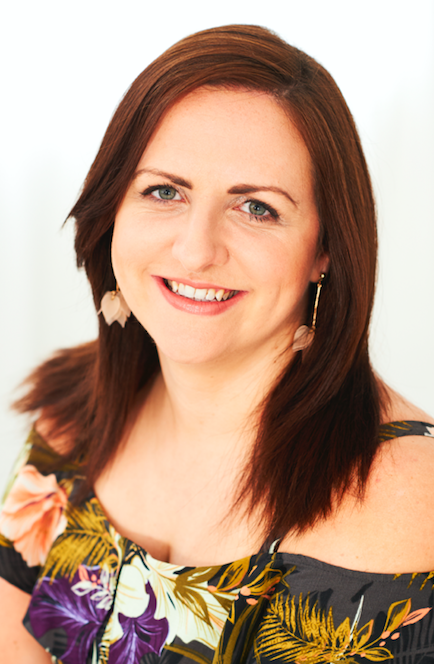 Senior Entertainment Writer
Selina is currently a Senior Entertainment Writer for Goodto.com, formerly Senior Entertainment writer for Woman&Home, and My Imperfect Life and has more than 16 years of experience in newspapers, magazines and online. She currently writes a mix of Entertainment news - including celebrity births, weddings and reality show line-ups including Strictly, Dancing On Ice and The Great British Bake Off, reporting the the latest news about the Royal kids Prince George, Charlotte, Louis, Archie and Lilibet as well as Family news stories from baby names to store closures and product recall warnings. Before joining Future Publishing, Selina graduated from the University of Sheffield in 2006 with a degree in Journalism. She is fully NCTJ and NCE qualified and has 100wpm shorthand. When she's not interviewing celebrities you can find her exploring new countryside walking routes, catching up with friends over good food, or making memories.