When will schools close following the death of Queen Elizabeth II?
Many parents are wondering when will schools close following the death of Queen Elizabeth II?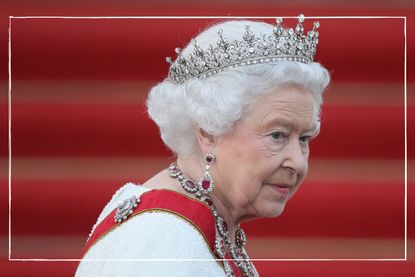 (Image credit: Getty / Future)
When will schools close following the death of Queen Elizabeth II is a question for many parents and carers who are still processing the sad news while worrying about childcare and work.
Buckingham Palace confirmed, via the family's Twitter page, that on Thursday 8th September Queen Elizabeth II "died peacefully at Balmoral" at the age of 96. This sombre news left many parents and carers mourning, considering how to talk to children about the Queen's death, whether trains will be running on the day of the funeral, and also wondering if schools will close to commemorate.
The funeral for Queen Elizabeth II is on Monday, September 19th as reported by the BBC , and will be at Westminster Abbey. A bank holiday, across the UK, was approved by King Charles III for the day of the funeral.
When will schools close following the death of Queen Elizabeth II?
Schools, according to a report on the schools week website, received an email from the Department for Education (DfE) which said: "The official date of the State Funeral is 19 September 2022. This day will be a bank holiday and settings that are normally closed on a bank holiday should close on this day as a mark of respect. This will include schools and colleges."
Though one mum in Harrogate told us her children's school is staying open, so it's best to check your school communications to clarify, as the language used in the announcement was 'should' and 'may' close.
The DfE added that for schools and further education settings normal attendance is expected throughout the national mourning period, other than the bank holiday. The bank holiday on the 19th will mark the end of the mourning period.
This new bank holiday will operate in the same way as other bank holidays the UK knows and recognises. There is no statutory entitlement to time off. Employers may include bank holidays as part of a worker's leave entitlement if they wish. holiday. The bank holiday on the 19th will mark the end of the mourning period.
What to say to children when someone dies
For parents forewarned is forearmed, and any information to help deal with incoming questions and feelings from children is always useful. With that in mind we chatted to Suzie Phillips, associate director at Winston's Wish who shares her advice with us based on her many years of experience working, teaching and counselling; "Adults can be worried about talking to children about death because they worry that they will somehow make it worse and cause the child distress. However, the line we often use is 'nothing you can say can make it worse because the worse has already happened'," Suzie explained to us.
"As general guidance, what we say to anybody that might be coming into contact with a bereaved child - is acknowledge the death. Adults can often feel that they need to have all the answers, which can put people off talking about it in the first place but actually the most important thing is just being there and listening."
Especially where its a death of someone as high profile as the Queen, we don't know how much the child may be aware of the Queen, Suzie explains that it might be ok to say 'I know [insert name] died, I'm here if you want to talk' or 'I hear that someone has died, I'm sorry to hear that' for example.
"Sometimes for children that will be enough – that you have acknowledged the loss in their lives and shown your support for them."
Children are so susceptible to vibes, atmospheres, and vibes around them that it's really important that children have their feelings validated when they are grieving. And that they have a chance to express what they are feeling. For little children, they will also need help in putting words and names to what they are feeling.
"Using phrases such as 'Are you feeling sad today?' Or, 'are you feeling sad or angry right now?' can help children identify and express their emotions," says Suzie.
Additional support and free services
The Queen was one of our most devoted and longest-serving monarchs and will be remembered and discussed at great length in schools. This may impact your child more than you realise. If this turns out to the case and you need more support on how to talk about and deal with this try the below resources;
Related articles:
Video of the Week
Stephanie Lowe is Family Editor at GoodTo covering all things parenting, pregnancy and more. She has over 13 years' experience as a digital journalist with a wealth of knowledge and experience when it comes to all things family and lifestyle. Stephanie lives in Kent with her husband and son, Ted. With his love of choo-choos, Hey Duggee and finger painting he keeps her on her toes.