Josie Gibson announces she's pregnant with her first child
Josie Gibson is five months pregnant with her first child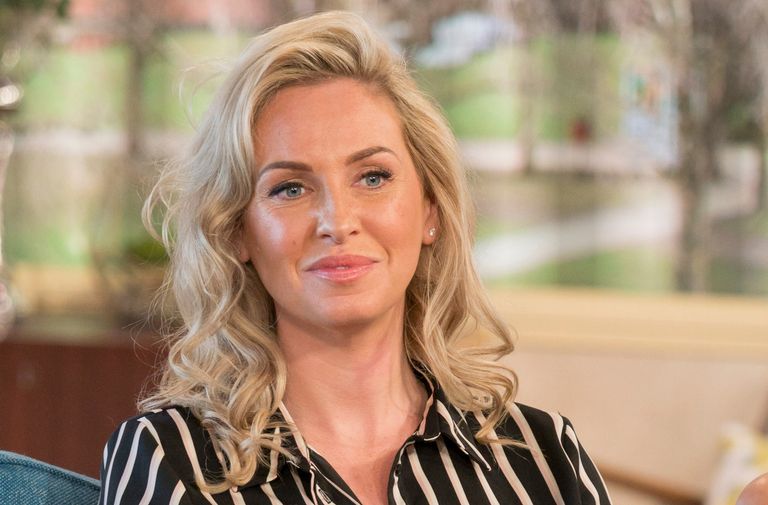 Josie Gibson, who found fame on reality TV show Big Brother, has revealed that she is expecting her first child.
The 33-year-old TV star announced the lovely news to Closer magazine, revealing how 'excited' she and her partner Terry were to be expecting their first baby.
'We are so excited! I feel so relaxed and calm' Josie said.
Josie Gibson (opens in new tab), who previously suffered a devastating miscarriage, is currently five months pregnant and admitted that both she and Terry, 48, are still in 'shock' at the news.
'I still think I'm in shock. We left our first scan and I just looked at Terry and said, 'What have we done?!'
'Life is going to change a lot, but we are so happy.'
Talking about the heart-breaking miscarriage she suffered last November when she was 11 weeks pregnant, Josie confessed that she was left feeling 'crushed'.
'I didn't realise I'd feel such an attachment to the baby from day one. We bought all the stuff we needed, so to have that happen felt like our dreams had been crushed,' she explained.
The reality TV star had also previously revealed that she may never have children, as she had a tummy tuck to remove the excess skin (opens in new tab) from her drastic weight loss (opens in new tab). But despite her surgeon's concerns in 2016, Josie has now successfully conceived, much to the mum-to-be's delight.
Now TV star Josie and Terry and looking forward to welcoming their new arrival later this year, with the TV star admitting she's ready to leave her 'single life' behind her and embrace being a mother.
'I've always been a party girl and I thought my friends were missing out on my single life - but now I realise I was the one who was missing out.'
An internationally published digital journalist and editor who specialises in SEO strategy and content production, Rachael has worked as a writer and editor for both news and lifestyle websites in the UK and abroad. Rachael's published work covers a broad spectrum of topics and she has written about everything from the future of sustainable travel, to the impact of the coronavirus pandemic on the world we live in, to the psychology of colour.