'It would be a lie to say there's not a bit of sadness there' Kylie Minogue reveals why she won't have children
The 49-year-old split from her boyfriend last year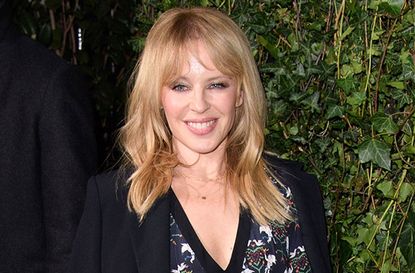 As Kylie Minogue approaches her 50th birthday in just a few months time, she's opened up about why she will probably never have children.
She's one of the highest selling Australian musicians of all time with a loyal fan base worldwide, but Kylie hasn't had the easiest of journeys, with a roller-coaster love life and a health battle against breast cancer in 2005.
Speaking to the Sunday Times, Kylie opened up about why she thinks she'll never have children, but doesn't rule out becoming a stepmother.
She said: 'Of course I wonder what that would be like but, your destiny is your destiny and I can't imagine, if by some miracle I got pregnant … at this point in my life, I wonder, could I even manage that?'
'It would be a lie to say there's not a bit of sadness there, but I don't get caught up in it. And there's a high probability, if/when I meet someone, that they will have children anyway. So I could imagine being a stepmum.'
In the interview, the singer also revealed she suffered a nervous breakdown and felt completely 'broken' following the split from her then fiancé, Joshua Sasse in February last year.
Although the couple were engaged, the singer explained that she has never really dreamed of being married.
She said: 'I've never been that woman, that girl who dreams of walking down the aisle.'
The couple had been together for three years, until Kylie announced they'd gone their separate ways in an Instagram post.
Alongside a picture of a sunset, she wrote: 'Thank you now for your love and understanding with the news that Josh and I have decided to go our separate ways. We wish only the best for each other as we venture towards new horizons. #thesunalwaysrises'.
Kylie has since announced she is re-releasing Especially For You (opens in new tab) with Jason Donovan to mark the final episode of Neighbours (opens in new tab) and their return to the soap (opens in new tab).
Kylie travelled to Thailand in the weeks following the break-up to cope with her emotions more privately and as a way to heal.
The trip allowed her to come to the conclusion that 'it wasn't the right union'.
Although setting up a family doesn't look to be in Kylie's immediate future, she continues to focus on her career. The singer is currently working towards her 14th studio album, titled Golden, and is set to perform intimate shows across the UK and Europe.