We earn a commission for products purchased through some links in this article.
A very exciting development has taken place in the wait for the royal baby today, after the chief reporter for The Telegraph tweeted a snippet of information which may signal the royal baby is on its way.
Gordon Rayner, who's stationed outside the Lindo Wing of St Mary's hospital in London, where Kate Middleton is due to give birth, tweeted this promising little tip-off this morning:
Image: Twitter/Gordon Rayner
Bucklebury is the home of Kate's parents, Carole and Michael Middleton, in Berkshire. If the Middletons really are on their way into London, it could mean the royal baby is going to make an appearance very soon, eek!
Earlier in the week, parking restrictions outside the hospital were extended until 5 May 2015, and an increased security presence outside the hospital on Tuesday sparked a media frenzy when onlookers spotted police officers arriving and a sniffer dogs making checks outside.
Photographers and members of the public reported noticing an increased security presence early on 28th April.
Police officers were seen arriving outside and a sniffer dog spotted making checks around the front doors to the Lindo Wing. Protection officers were also seen entering the hospital through a side entrance, and many media organisations quickly sent their top presenters down to the hospital.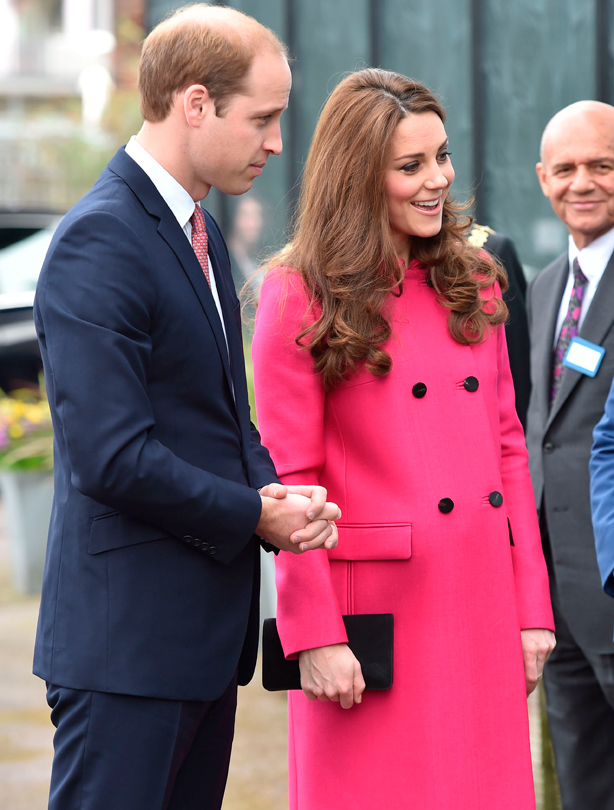 Could the birth of the second royal baby be imminent?
The Duchess is thought to be almost a week past her due date. When the royal baby does decide to make an appearance, it may well happen faster than it did with her first pregnancy. Kate was in labour for 12 hours with Prince George, but on average women find labours are shorter with their second child.
Whatever happens, we'll be keeping our beady eyes out for the first signs of movement. But while you wait, why not have a reminisce over all the pics of Kate's second pregnancy – how we'll miss that bump!