"Check your NICs!" - Martin Lewis shares financial warning for those who have taken time off work to look after children
Martin Lewis advises anyone who has taken time off to look after children to pay attention to the looming pensions deadline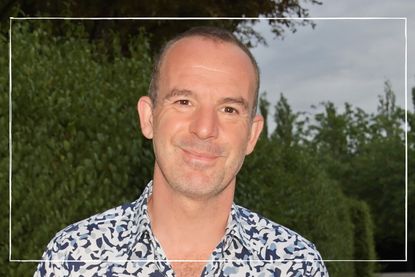 (Image credit: Getty images / Future)
Martin Lewis is a font of financial knowledge, sharing his Money Saving Expert knowledge far and wide, and today is no exception - this time it's pensions.
The Money Saving Expert founder (opens in new tab) shares a stark warning to anyone aged between 45 and 70 years old that may have taken any time off to work to look after children - check your National Insurance Contributions (NICs).
The pensions deadline is looming and many people are missing years of NICs. This is why it's so urgent. And this warning isn't just for parents, grandparents and carers also need heed this warning and look into it or face losing thousands of pounds they'll never get back.
Mum-of-One, Lucy tells us that her son's nursery closed during lockdown and she lost a lot of freelance work, but as it was lockdown didn't even think that it may impact on her National Insurance Contributions: "I'll be definitely looking into this today, thanks Martin!"
If you think you may have missing years of NICs, there is a way to rectify those gaps, however the final deadline is April 5, 2023. So here's how to do it today;
How to check if you have any National Insurance Contributions gaps
Martin advises people to check if they are missing any NICs on the government's website this will have their full record.
If there are gaps in earnings, or weren't earning enough to pay national insurance contributions (NIC) this could impact pensions, meaning people could miss out on thousands of pounds. To get the full pension amount, which is currently £185.15 per week, recipients must have 35 years' worth of NIC.
Addressing viewers on his ITV1 Martin Lewis Money Show Live during a Pensions Special he explains how to plug the gaps; "if you're missing any... even paying NICs to 'buy back' missing years could actually give you thousands of pounds back when you come to retire."
This as 'an urgent deadline' with Martin warning; "missing it could cost you thousands of pounds you can never, ever get back." According to the 50-yer old anyone between the ages of 45 and 70 can plug gaps as far back as 2006.
He went on to say; "It's about 6 weeks away and that's not a long time to do something that's so complicated. Until that time, you can plug any gaps back to 2006 in your National Insurance years but after that you can only go back six tax years, to 2016, so there are 11 years that you will lose the ability to buy back so I want you to check now if you're missing any."
Anyone eligible for a state pension must ensure they have filled out any gaps in their NICs before the April 5 deadline.
Related features:
Video of the Week:
Stephanie Lowe is Family Editor at GoodTo covering all things parenting, pregnancy and more. She has over 13 years' experience as a digital journalist with a wealth of knowledge and experience when it comes to all things family and lifestyle. Stephanie lives in Kent with her husband and son, Ted. With his love of choo-choos, Hey Duggee and finger painting he keeps her on her toes.