This is why Martin Lewis is pleading for April's energy bill hike to be postponed
We're all dreading another energy price increase, but there's a very good reason Martin Lewis is pleading with the government to postpone the planned hike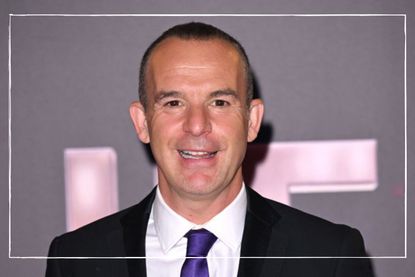 (Image credit: Getty Images)
Families across the country are facing a 20% increase in their energy bills in April. But money saving expert Martin Lewis is calling on the government to postpone the planned increase, as fears grow that it will send more people into fuel poverty, where they can't afford their bills.
For most of 2022 and well into 2023, households have been worried about how much their energy bills (opens in new tab) will cost after huge increases in the price of gas and electricity. In April 2022, energy prices went up by 54% and they were due to rise again in October 2022. But the government stepped in and introduced the Energy Price Guarantee (opens in new tab). This sets a limit on the price people pay per unit of gas and electricity they use, and is less than the price your energy supplier pays for the gas and electricity they buy from the wholesaler. The government has been making up the difference in price.
But when the Price Guarantee was introduced, it was meant to keep average annual energy bills, based on typical use, at £2,500 for two years. But as energy prices were still going up, the Chancellor of the Exchequer Jeremy Hunt (opens in new tab) said in his Autumn Statement that the average bills under the Price Guarantee would rise to £3,000 for 12 months from April 2023. This is a 20% increase and a bitter blow for families already struggling to pay their energy bills. It is also slated to come into force just as the £400 energy rebate (opens in new tab) ends.
Martin's latest plea comes after her urged families to make a simple check to avoid another price hike (opens in new tab), and to avoid doing laundry at specific times (opens in new tab) to avoid the change of blackouts.
Why does Martin Lewis want the Energy Price Guarantee increase to be postponed?
Martin Lewis has sent a letter to Chancellor Jeremy Hunt asking his to postpone the increase to the Energy Price Guarantee. He is worried, not only about the devastating impact this increase could have on people's mental health, but also their bank accounts.
In his letter, Martin Lewis writes: "Without intervention, and soon, the charity National Energy Action predicts that the number of fuel poor households will rise drastically from an already shocking 6.7 million to 8.4 million from April – approaching double the 4.5 million in this position in October 2021. That is a frightening statistic."
But Martin also points out that the plan to raise the Energy Price Guarantee to £3,000 was made when wholesale energy prices were predicted to be much higher than they are now.
Predictions suggest that by the summer, energy prices might even be lower than the Price Guarantee's rate of £2,500 and the scheme may no longer be needed, and the government may no longer need to make up the difference in the price that families pay their suppliers, and the price the suppliers pay to the wholesalers.
Currently, the energy price cap (opens in new tab), is set at £4,279 a year (an average based on typical use). But the Energy Price Guarantee lowers this to £2,500 and the government pays the difference.
But analysts at Cornwall Insight, who provide regular predictions as to how the energy price cap will change, predict that by July, the energy price cap will fall to £2,360. This is £140 less than the current level of the Energy Price Guarantee, and £640 less than the £3,000 Energy Price Guarantee level that is due to come into force from April 2023.
If those predictions are accurate, then Martin says the planned hike should be postponed. And he's urging the government to act before the Spring Budget to give energy suppliers time to plan and inform customers of any upcoming changes.
I have just sent the Chancellor @Jeremy_Hunt - supported by major charities - a letter asking him to postpone the government's 20% increase in energy bills on 1 April.The letter is at attached (plus supplementary explanation) please read and feel free to share pic.twitter.com/E6G822hiMGFebruary 9, 2023
See more
What can you do to keep your energy bills as low as they can be?
Whether the government postpones the planned increase to the Price Guarantee or not, we're currently paying more for the energy we use than ever before. But there are ways to make sure you're keeping your bills as low as possible.
Try to reduce how much energy you use at home (opens in new tab) - turn your thermostat down, keep doors and windows closed, and avoid energy hungry appliances like tumble dryers
Request a smart meter (opens in new tab), or submit meter readings to your supplier if you don't have one, to ensure you're getting accurate bills and only paying for energy you use
Check that you have been receiving the £400 energy rebate and, if you're on a prepayment meter, that you've redeemed your vouchers. According to the latest data, £50m worth of vouchers haven't yet been redeemed.
Speak to your supplier if you are struggling to pay your bills (opens in new tab) - you may qualify for grants or assistance.
Sarah is Goodto.com's Money Editor. Sarah is an experienced journalist and editor with more than 10 years of experience in the Homes industry, working across brands such as Homebuilding & Renovating, Period Living and Real Homes. After segueing into the world of personal finance, acting as launch editor of GoodtoKnow's sister brand TheMoneyEdit.com, Sarah became Editor in Future's Wealth division with a focus on property-related finance and household bills, working across brands including GoodtoKnow and Ideal Home. She is passionate about helping people cut through confusing jargon to make the right financial decisions when getting on the property ladder and turning a house into a home.