Save £130 on the Mega Tefal Air Fryer with these Black Friday deals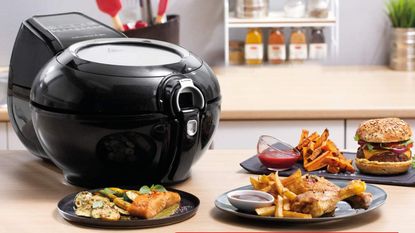 (Image credit: Amazon)
A Tefal ActiFry Black Friday offer that's not to be missed is up for grabs right now, saving you £130 on one of the best air fryers on the market.
Looking for the best prices on kitchen gadgets in the run up to Christmas? Amazon is the place to go. With Black Friday coffee machine deals on Nespresso Vertuo machines, Black Friday deals on blenders and Black Friday Kitchenaid deals mixers, there's a lot to choose from.
There's also heaps of great Black Friday toaster and Black Friday bread machine deals snatching up all our pennies.
And, it just doesn't stop there as the Tefal ActiFry Genius XL 2in1 is currently on sale with 47 % off for Black Friday and Cyber Monday.
Tefal technology saves you time and effort by using less oil and stirring for you. That's why Actifry Genius is preferred by 97% of testers. There are up to 54 smart programme combinations to ensure that all of the elements of your meal are cooked to perfection and ready at the same time.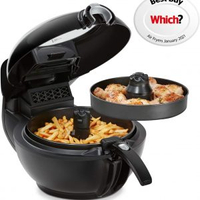 Tefal ActiFry Genius XL 2in1, Was £284.99 Now £151 | Amazon
With nine smart auto programmes and a built-in timer, you can cook delicious meals more conveniently than ever. With a 1.7 kilogramme capacity, you can cook up to 8 meals that will keep your family well-fed and healthy.
Take advantage of your time by cooking 30% faster than other ActiFry versions. The Tefal ActiFry Genius XL 2in1 uses one-pot cooking, so you can use fresh or frozen ingredients and sauces. The ActiFry isn't only for frying; it can also cook a delicious curries or stew.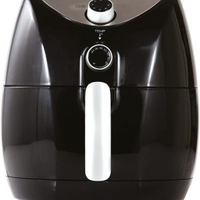 Tower T17021 Family Size Air Fryer – Was £69.99 Now £40.99| Amazon
It's not just the Tefal ActiFry Genius XL 2in1 that's on offer; shoppers can also get a 41% discount on the Tower T17021 Family Size Air Fryer.
With speedier frying abilities, you can make delicious golden chips in just 15 minutes. And, with just one tablespoon of oil, you can cut the fat content of fried food by up to 99 %, making it healthier than ever.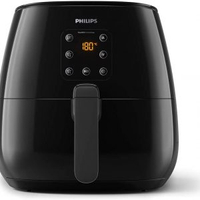 Philips Essential Air Fryer Extra Large with Rapid Air Technology for Healthy Cooking– Was £230 Now £119| Amazon
You won't have to wait as Philips Essential Air Fryer is ready to use without any preheating. All your tasty meals will be ready 1.5 times faster than in the oven thanks to a mix of instant heat-up and Rapid Air flow.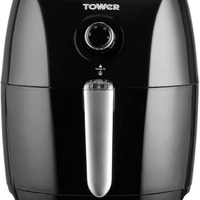 Tower T17025 Vortx Compact Air Fryer – Was £44.99 Now £30.68| Amazon
You can make steak, roasted veggies, cake, and more using the fry, roast, grill, and bake functions. This compact air fryer is perfect for single households and small kitchens since it is designed to serve large portions while saving room in the kitchen.
Kudzai Chibaduki joined Future as a trainee news writer for Good To, writing about fashion, entertainment, and beauty. She's now a freelance fashion wardrobe stylist and helps direct magazine photoshoots.