The Pop Idol contestants: Where are they now?
You won't believe what they've been up to!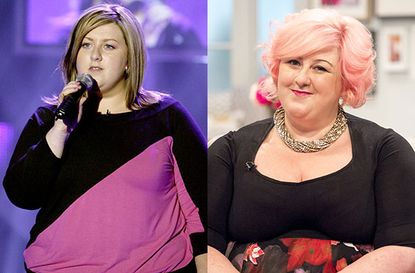 Some things just get better with age, fact. And one of those things, in our humble opinion (and we hope you'll agree), is our memories of Pop Idol.
The very first of its kind, Pop Idol set the bar for TV singing shows worldwide. In fact, it was Simon Cowell (opens in new tab) who was behind it of course, and following the end of the series it morphed into what we know today as The X Factor (opens in new tab).
But we were curious, what happens to such stars when they're out of the spotlight? You might be surprised to find that the Pop Idol contestants have been pretty busy since the end of the show.
Here's a round up of what everyone's been doing...
Rik Waller
Rik appeared on the singing TV show in 2001 but had to withdraw after suffering a sever bought of laryngitis.
However, following the end of the show Rik actually released a No. 1 hit single (which you might remember!) with his version of I Will Always Love You. However, his success didn't last long as it was reported that a gig he held in 2004 mustered just two ticket sales.
You might think Rik hasn't changed much since his days on Pop Idol, and going by this snap you'd be right. You see, the thing is Rik hasn't been photographed in public much since his big break on the TV show.
According to an article by MailOnline 34-year-old Rik has left his singing days behind him, and is now pursuing a career as an exam invigilator and runs a mobile karaoke business with his dad...
Zoe Birkett
Following the end of her series of Pop Idol in 2002 Zoe Birkett kept on singing, starring in many musical along the way.
She has performed in Priscilla Queen of the Desert, Respect La Diva and Thriller Live as well as being the lead role in the West End version of the Bodyguard, a title she shared with X Factor winner Alexandra Burke.
And now it looks like Zoe is off to audition for Broadway, as the songstress has revealed that she's managed to bag herself a green card to try and pursue her theatrical dreams across the pound.
However, before she goes she's got another thing up her sleeve. Zoe is due to open her very own stage school, called the Zoe Birkett Academy, where the Northerner hopes to 'show people that you don't have to be in London to get the best training'.
Will Young
If you're a Will Young fan then you'll know that the popstar has been having a great time since he won the first ever series of Pop Idol in 2002.
At the time of his win his double-sided single, which featured tracks Anything is Possible and Evergreen, was the fastest-selling debut single in the UK.
Since then Will has been busy acting in films, starring in stage productions like Cabaret and writing his own music on top of his singing career, which has gained him two BRIT awards and 12 nominations!
Michelle McManus
Scottish star Michelle was a firm favourite on Pop Idol back in the day thanks to her bubbly personality and killer voice.
Since then she's written books, made records, starred in her very own Panto and is rocking a fabulous candy floss pink 'do!
But probably most exciting of all, she's found love. Michelle revealed she had got engaged (opens in new tab) recently, saying 'I'm in the best place at 35 I've ever been.' Awww, we do love a happy ending!
Gareth Gates
Gareth has ditched his signature look since his time on Pop Idol but is still very much pursuing his singing dreams.
While he was on the show he was loved by fans all over the UK for his cheeky smile and was well known to have a nervous stutter. However, once he had left Pop Idol Gareth followed the McGuire Programme to help him overcome his speech impediment and is now a speech coach with them to help others (we knew he always seemed like a nice boy)!
After he came runner up on the show Gareth sold 3.5 million records and starred in many a musical theatre show.
More recently Gareth formed 1/5 of a boyband called The Big Reunion that featured other former pop stars Dane Bowers, Kenziem, Adam Rickitt and Kavana. Their group was formed for an ITV documentary and they toured in October 2014.
Hayley Evetts
Image:Hayley Evetts (opens in new tab)
Birmingham-born Hayley rose to fame in the early days of singing shows when she was a finalist alongside Gareth Gates and Will Young on Pop Idol.
Since then she's performed in musicals like Grease and Thriller, and she even auditioned for The X Factor (opens in new tab) in 2012. However, after failing to make it past the boot camp stages she has taken a few years out of the spotlight since - until now that is!
Hayley was meant to be representing Romania in the Eurovision Song Contest (opens in new tab) this year but had to pull out due to a knee injury. Fingers crossed for next year!
Darius
Smooth talker Darius was a bit of a ladies man back in the day, and won the hearts of the nation when he performed on Pop Idol.
After coming third Darius shocked fans by turning down a record deal with big boss of the show Simon Cowell!
However, it didn't hold him back too much as he had a number one hit when he released his song Colourblind. Speaking about his decision recently to Hello! magazine Darius said, 'When Simon Cowell offered me a contract and I turned it down, it seemed like the obvious thing to do. I understand why people thought I was mad to do it, but if I hadn't, I wouldn't have a number one with Colourblind. I would just have been doing covers and then nobody would have heard of me ever again. I'm so lucky to be able to do what I love without having to beat to the drum of having someone else telling you what to wear and how to act.'
In recent years he's worked on various projects, including a lead role in the West End musical From Here to Eternity. He's also still writing music and is reportedly working on his third album between living and working in London and LA.
Rosie is an experienced food and drinks journalist who has spent over a decade writing about restaurants, cookery, and foodie products. Previously Content Editor at Goodto.com and Digital Food Editor on Woman&Home, Rosie is well used to covering everything from food news through to taste tests. Now, as well as heading up the team at SquareMeal - the UK's leading guide to restaurants and bars - she also runs a wedding floristry business in Scotland called Lavender and Rose.