From Debonaire to Wigbert, the poshest baby names revealed!
Would you give your child one of these names?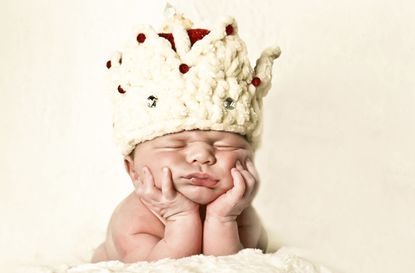 This year's list of the poshest baby names has been announced, and they're as extravagant and unusual as you might expect.
If you're expecting a baby this year and fancy something a little different to the more popular baby names (opens in new tab), this list created by Tatler magazine will provide you with some of the poshest ideas out there.
These aren't your regular upper class baby names, with some of them being seven centuries old. However, the magazine is hoping to bring these monikers back into fashion!
From Monaveen and Quail to Euripides, these definitely aren't your average baby names, but would give your child a name like Wigbert? They might not be the usual choice, but they'll certainly make your little one stand out.
There are a few names that we're more used to seeing, such as Nancy and John, which Tatler say are still incredibly posh. However, most of them are very obscure. We're promise they're all real!
Check out the full lists for boys and girls' names below. Okay, some of them might sound a bit bizarre, but it's unlikely that you'll meet a child with the same name!
Poshest baby names 2017
Girls:
• Alfreda • Blanche • Czar-Czar • Debonaire • Estonia • Figgy • Gethsemane • Hum • Idabelle • Jori • Koala • Lark • Monaveen • Nancy • Opal • Power • Queenie • Rara • Scar • Tansy • Una
Boys:
• Aubyn • Barclay • Cassar • David • Euripides • Fenston • Gustav • Hickman • Innsbruck • John • Kenneth • Ludlow • Mao • Npeter (the 'N' is silent) • Ormerod • Prince • Quail • Ra • Stourton • Titus • Uxorious • Victory • Wigbert • Xman • Yak • Zebedee
Does your little one's name feature on the list? Let us know in the comments below!
Charlotte Whistlecroft is a former Family writer at GoodTo. She obtained a BA in Theology and Theological Studies at Durham University, going on to study a masters at City University London in 2016. Since leaving GoodTo she has worked as a Social Video Researcher at Mail Online and is now Assistant Producer at BBC Sport.