We earn a commission for products purchased through some links in this article.
Gender reveal videos are pretty common these days – but we're not sure we've ever seen one with a twist as big as this!
In this lovely little film, pregnant Desiree Fortin and her husband Ryan are holding a party for their friends and family to announce the gender of the twins they're expecting. They're even getting everyone to make bets on whether it'd be two boys, two girls, or one of each.
The couple use balloon boxes to perform their reveals, and the blue balloons inside confirm that they are having two boys!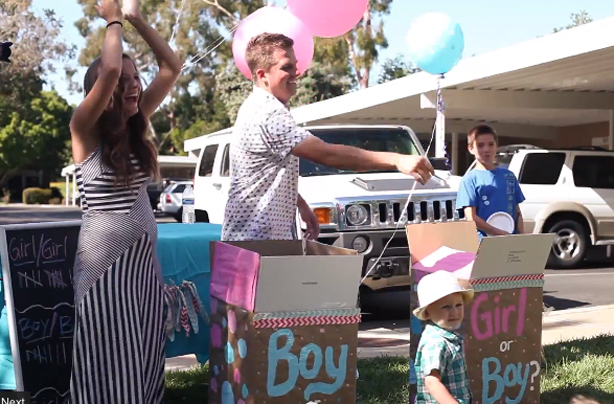 Everyone is thrilled for them – 'the boys are strong with this family!', one of the crowd exclaims – but the surprises don't stop there, as these gender announcements weren't the only news this couple had in store for their nearest and dearest at their celebration…
Ryan pauses the crowd, and says 'I'm so excited about two boys – but what if I told you that you were ALL wrong – we're actually having triplets!'
As you might imagine, the reactions. Are. PRICELESS.
They bring out another box for baby number three, and this time, it's a girl!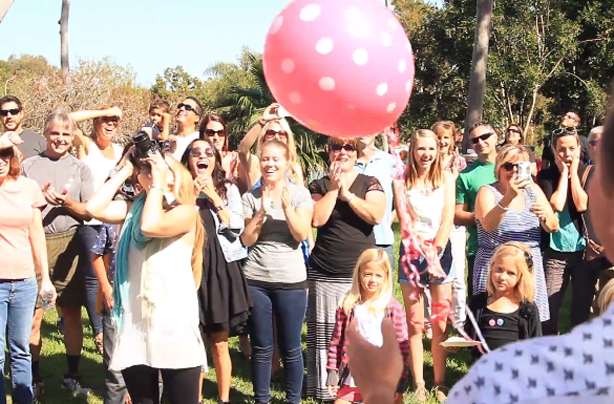 'We found out on our first sonogram,' Desiree confirms to a friend after the announcement.
In fact, it turns out they've known for so long, they've had time to pick out names, as Ryan tells everyone that daughter Charlize Hope will be joined by brothers Sawyer and Jack.
Watch the video in full below
The Fortin family story has an even sweeter ending than you might expect, as Desiree later revealed to TODAY.com that they had been struggling to conceive, and had actually undergone a course of IVF to help them bring their three bundles of joy into the world.
'We finally decided to go to a fertility clinic,' she explained. 'After much thought and consideration, we opted for in vitro fertilization. And, well, it was a triple success!'
And in an even greater incredible twist, multiple births run in the family regardless – as both Desiree and Ryan are twins themselves!
Huge congratulations to this crafty pair – what a massive secret to keep from everyone, but it looks like your babies have got plenty of wellwishers to spoil them rotten.
Fingers crossed they'll share an update when they arrive!