11 easy ways to say 'I Love You' with food this Valentine's Day
Why waste your money on cards and presents? The best way to show your loved ones just how much you care is easy - say it with food!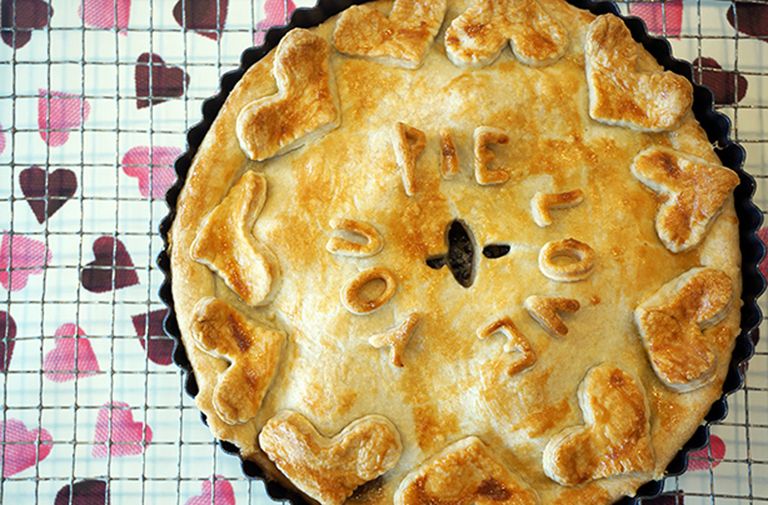 Why waste your money on cards and presents? The best way to show your loved ones just how much you care is easy - say it with food!
These romantic gestures are the best of both worlds. Not only do you get to do something lovely for the most important people in your life - you also get to eat them afterwards!
Our easy ideas will see you right the way through the day - just how many courses will you dedicate to some foody displays of affection?
Breakfast
Egg in a heart
How to make our egg in a heart recipe (opens in new tab)
Start the day with a lovely breakfast for the whole family. This super easy idea needs just two ingredients and a heart cutter - simple!
Elevenses
Hidden heart loaf cake
See how to make our hidden heart loaf cake recipe (opens in new tab)
We're not suggesting you eat a slice of cake everyday at 11am but a cheeky treat on Valentine's Day won't hurt! This clever cake looks just like a normal loaf until you cut in - every slice is decorated with a pretty pink heart!
Lunch
A lovingly prepared lunch box will be a surprise boost in the middle of a long day. You could make one for the whole family (if you think your kids won't get too embarrassed!) or just for your hubby. Simply cut a message into the top slice of a sandwich with cookie cutters, shape some tomatoes and carrots and add a ruby red apple heart to a green apple to recreate our Valentine's lunch box.
Afternoon treats
Love heart cookies
Get our love heart cookie recipe (opens in new tab)
If your kids are at home, the afternoon is the perfect time to bake some Valentine's cookies. Our love heart cookies (above) can be turned into cute puzzle pieces (below) and our XOXO sandwich cookies are wonderfully messy to make.
XOXO sandwich cookies
Get our XOXO sandwich cookies recipe
Dinner
Chicken and asparagus pie
Get our chicken and asparagus pie recipe (opens in new tab)
A romantic meal is the staple of any Valentine's Day meal and pies are a great way to send your loved ones a little message. We played around with several puns before deciding on a simple 'Pie Love You' - 'Apple Of My Pie' would be quite fitting for a sweet pie!
Desserts
Chocolate fondue cake
Get our chocolate fondue cake recipe (opens in new tab)
A chocolate fondue always makes a luxurious treat for dessert so we thought we'd take it one step further and turn a cake into a fondue! Break off chunks of cake and dip them and strawberries into the melted chocolate centre - so decadent but so delicious!
Valentine's brownies
Get our Valentine's brownie recipe (opens in new tab)
Who doesn't love brownies? Well, these brownies love you right back! A simple swirl of red velvet cake and a dusting of icing sugar transform your usual brownies into the Valentine's worthy dessert. (You could even dunk into some melted white chocolate for an ultra naughty treat.)
Late-night treats
Homemade chocolates
Pouring some melted chocolate into a heart-shaped mould is an easy way to create a late-night treat for you and your other half. You could go one step further and make one of our luxurious homemade chocolate truffles recipes (opens in new tab) if you wish - they just take a little more time.
Kiss me quick biscuits
Get our 'Kiss Me Quick' biscuit recipe
You probably won't have to ask after all the delicious treats you've been serving up all day but these cute little biscuit pops could give them a little nudge!
Props from:
Holly has over 15 years' experience understanding and creating digital content that people want to read and share. Holly's has created news and lifestyle content for brands, such Now Magazine, Best Magazine and Goodto.com.