This rich, luxurious butter chicken recipe by Gordon Ramsay is infused with garlic, ginger, chilli, lemon, and tomatoes.
Gordon Ramsay's butter chicken recipe is one of our most popular recipes. It takes just 20 minutes to prepare. And makes a wonderful weekend treat for four. Also known as Murgh Makhani, butter chicken originates in Northern India dating back to the 1940s.
The delicious combination of chicken in a spicy creamy sauce means it's often compared to the British version of tikka masala.
Ingredients
800g chicken, boneless and skinless, cut into 3-4cm pieces
2 garlic cloves, peeled and finely crushed
2cm ginger, peeled and finely grated
½ tsp fine sea salt
½ tsp hot chilli powder
1½ tbsp lemon juice
75ml natural yoghurt
½ tsp garam masala (mixed Indian spices)
½ tsp ground turmeric
1tsp ground cumin
1-2 tbsp vegetable oil, for brushing
1½ tbsp ghee or melted, unsalted butter
2 garlic cloves, peeled and finely chopped
2cm ginger, peeled and finely chopped
1 cardamom pod, seeds lightly crushed
2 cloves
1tsp ground coriander
1tsp garam masala (mixed Indian spices)
1tsp ground turmeric
1tsp hot chilli powder, or to taste
275ml tomato pure
1tbsp lemon juice
40g unsalted butter
100ml double cream
1tbsp chopped coriander, to garnish
Method
To make this chicken curry recipe, place the chicken in a bowl with the garlic, ginger, salt, chilli powder and lemon juice. Mix, cover with cling film and chill for 30 mins.
Mix together the yogurt, garam masala, turmeric and cumin and add to the chicken, making sure that each piece is well coated with the mixture. Cover again and chill for 3-4 hours.
Preheat the oven to 180ºC/Fan 160ºC/gas mark 4. Put the marinated chicken pieces on a grill rack set on a baking tray and bake for 8-10 mins. Brush the chicken pieces with a little oil and turn them over. Bake for another 10-12 mins until just cooked through.
For the sauce: Heat the ghee or butter in a pan and add the garlic and ginger. Fry for a min or so then add the cardamom, cloves, coriander, garam masala, turmeric and chilli powder.
Stir well and fry for 1-2 mins until they give off a lovely aroma. Stir in the tomato pure and lemon juice and cook for another couple of mins. Add the chicken pieces to the sauce and stir well to coat.
Finally, add the butter and cream and stir continuously until the butter has melted and the sauce is smooth. Taste and adjust the seasoning.
Transfer to a warm bowl and serve hot, garnished with chopped coriander.
Watch how to make Gordon Ramsay's butter chicken recipe
Top tips for making Gordon Ramsay's butter chicken recipe
Natural yogurt and cream help to make this curry milder, but if you don't like it too hot, just use 'mild' chilli powder instead of the 'hot'.
Is Makhani the same as butter chicken?
Butter chicken is traditionally know as Makhani, originating in Northern India is 1948. This delicious chicken dish was created by Kundan Lal Gujral. The chicken is cooked in a smooth, velvet 'butter gravy' which makes the cuts of chicken used, extra tender and moist. The addition of cream gives the sauce a silky finish. Butter chicken is similar to chicken tikka masala. It is a slightly sweet curry.
What can you serve with butter chicken?
Butter chicken is perfect simply paired with pilau rice and naan bread. Of course, if you want to make this an even more indulgent meal opt for serving with saag aloo, homemade Peshwari naan, or with a side of onion bhajis using our classic onion bhaji recipe, perfect for dipping into the sauce.
How to store leftover butter chicken
For the best flavour, texture, and quality, butter chicken is best cooked and eaten on the same day. However, if you have leftovers or you want to bulk cook this meal, you can easily freeze leftovers by storing them in an airtight container (freezer safe) for up to three months. Make sure the chicken is completely cooled before putting it in the freezer.
This easy butter chicken recipe was lifted from Gordon Ramsay's Channel 4 series Gordon's Great Escape
You might also like…
Parenting advice, hot topics, best buys and family finance tips delivered straight to your inbox.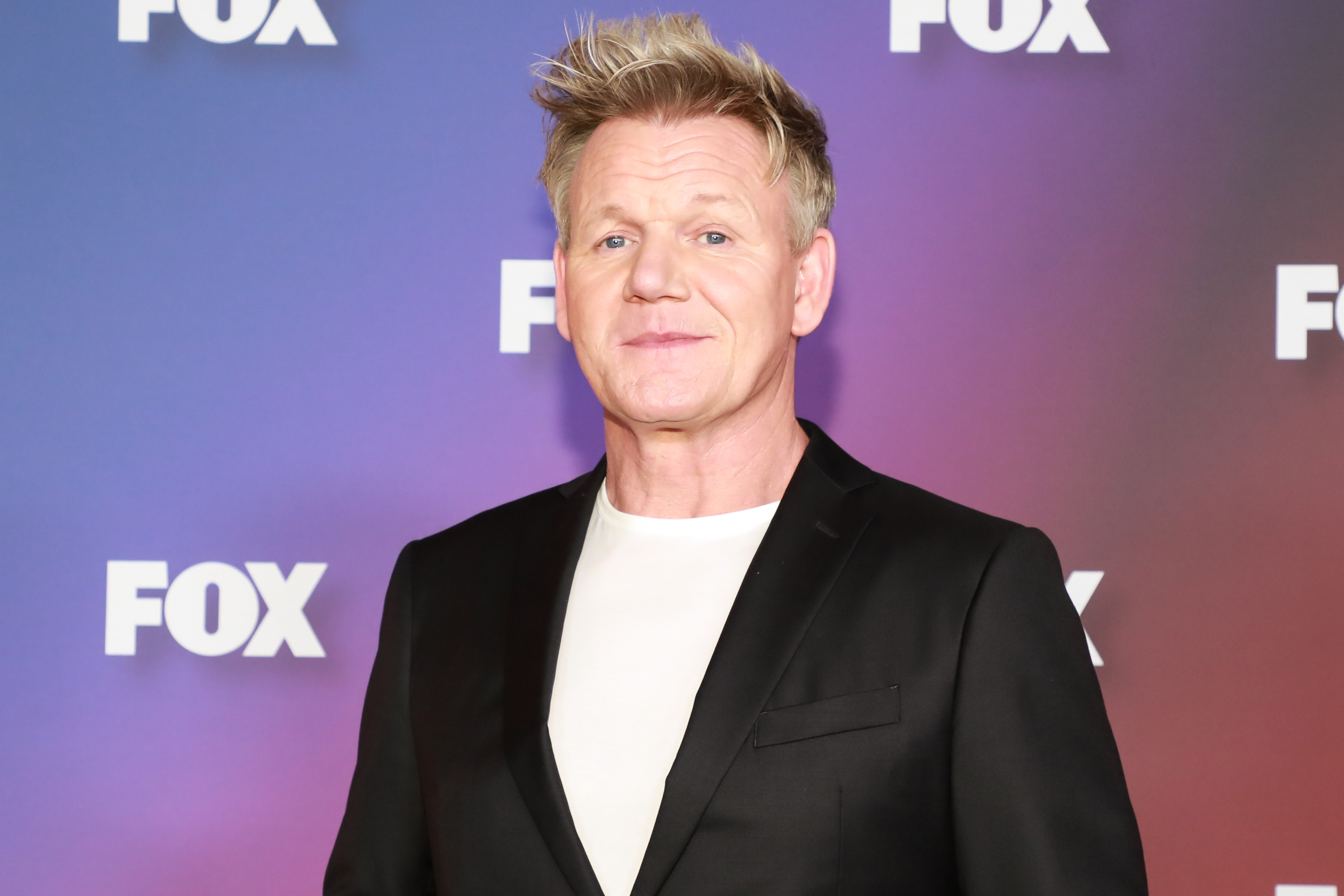 Gordon Ramsay is a celebrity multi-Michelin starred chef. Born who in Scotland, he has restaurants all over the world including the UK, France, Singapore, Hong Kong and the United States. He's a proud father-of-five and many of his recipes are particularly suited to if you're entertaining for your family or a group of friends. He trained with some of the world's most renowned chefs including Albert Roux, Marco Pierre White and Guy Savoy and opened his first restaurant, Restaurant Gordon Ramsay, in 1998.