Aldi is selling square shaped sausages for a genius reason - and they're under £2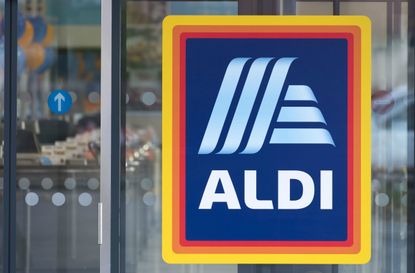 GoodTo newsletter
Sign up to the GoodTo Newsletter. You can unsubscribe at any time. For more information about how to do this, and how we hold your data, please see our privacy policy
Thank you for signing up to . You will receive a verification email shortly.
There was a problem. Please refresh the page and try again.
Aldi has launched square sausages to make your sausage sandwiches even easier to make.
You can never go wrong with a sausage sandwich (opens in new tab) filled with ketchup for a Sunday morning breakfast. (opens in new tab)
But, there is always the problem of cutting up the piping hot bangers and getting them to fit perfectly inside the shape of bread.
But, high-street retailer Aldi has answered all of our breakfast prayers.
The budget supermarket has announced they will now be selling square shaped pork sausages to make your toasted breakfast sandwich (opens in new tab) even easier to make.
The square sausages come in a pack of four – for just £1.79 per pack.
That's only 45p per sausage square!
Aldi have decided that the original sausage shape just isn't good enough to make a scrumptious sausage butty – so, they have flattened the sausage meat just like a burger. (opens in new tab)
And, they are perfect for fitting inside sandwich bread, filling out all the corners, leaving no empty space.
You'll be pleased to know, the sausage squares are already on sale in Aldi stores as one of their 'fresh weekly offers'.
But, they'll only be on sale until stocks last, so you'll have to make sure to get down to stores quick.
If you're late getting your hands on them, Morrisons and Iceland both sell their own versions of the square sausages.
Iceland are selling a pack of four, for just £1.
And, Morrison's are a little bit pricier at £2 for a pack of four.
They're ideal for breakfast, but make sure you have some tomato ketchup and brown sauce in the cupboard.
If you're Scottish, or have ever visited Scotland (opens in new tab), you'll know these square sausage inventions go way back, and are a traditional Scottish snack known as Lorne sausages.
If a square sausage doesn't take your fancy, you'll be pleased to know Aldi has now brought back their 16oz Big Daddy rump steak for just £4.99. (opens in new tab)
Aldi suggest cooking the steaks over a very high heat, and they're also suitable for home freezing.
From square sausages to delicious mammoth steaks, Aldi certainly has our backs this summer when it comes to BBQ season.