We earn a commission for products purchased through some links in this article.
Wondering which supermarket to buy your mince pies from this Christmas? Looking for good taste at a bargain price? Well, it's time to grab your shopper and head down to your nearest Lidl.
Budget supermarket chain Lidl has come out second in a blind taste test according to a new Which? survey. The supermarket was beaten by luxury store Harrods, with its six classic mince pies with brandy at £8.95. We're not sure about you, but £8.95 for a box of mince pies has certainly blown our Christmas budget! So, we'll be settling for Lidl's £1.49 for a box of six instead, thank you very much.
Surprisingly Lidl beat M&S Star mince pies, Fortnum & Mason's £13.95 mince pies (yes, £13.95 for a box of six!) and close competitor Aldi didn't even get a look in, coming second from last in the taste test even though their mince pies were the cheapest priced at £1.15 for a box of six.
Lidl's mince pies were described to have a 'beautifully crisp' pastry, along with a classic mince pie flavour – it's no wonder these budget Christmas classics came out on top!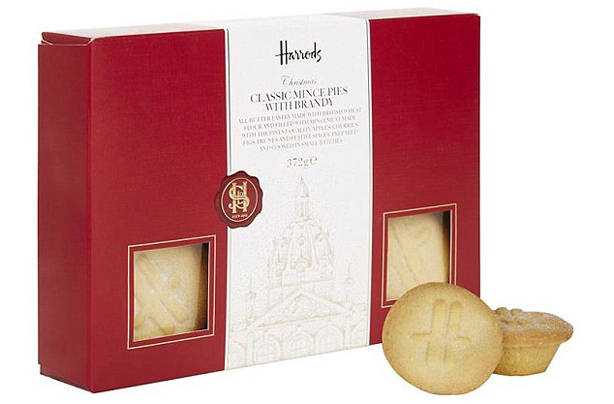 But which supermarket got the least votes in the taste test? It's a shock to say that it was Tesco, with only 51% of the vote. According to Which?, this leading supermarket really didn't tick all the boxes when it came to pastry and filling.
So, with all of that in mind it looks like our vote goes to supermarket Lidl for the best supermarket mince pies for 2015. Or better yet, we'll be making our mince pies from scratch this year – nothing beats homemade mince pies after all!
The mince pie line up
1. Harrods Classic Mince Pies with Brandy, £8.95
2. Lidl Snowy Lodge Luxury Mince Pies, £1.49
3. Waitrose Deep Filled Shortcrust Mince Pies, £1.70
4. ASDA Extra Special Luxury Mince Pies, £1.89
5. Sainsburycs Taste the Difference Mince Pies, £2.50
6. Spar Six Luxury Mince Pies, £2.00
7. Iceland Luxury Six Mince Pies, £1.49
8. Morrisons M Signature All Butter Mince Pies, £1.74
9. The Co-operative Truly Irresistible Mince Pies, £2.00
10. M&S Star Mince Pies, £2.50
11. Fortnum & Mason Six Traditional Mince Pies, £13.95
12. Gregg's Sweet Mince Pies, £1.50
13. Aldi Specially Selected Mince Pies, £1.15
14. Tesco Finest Mince Pies, £2.00
Where will you be buying your mince pies from this year? Do you stick to the same supermarket every year or do you like making your mince pies at home instead? Let us know in the comments below!