Lidl is launching Easter nuggets shaped like bunnies
We bet the kids will love these…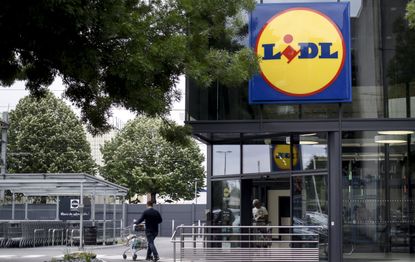 We bet the kids will love these…
If Lidl's new Ginsecco Easter egg (opens in new tab) didn't have you counting down the days to Easter, the budget supermarket has come up with another reason to get excited… and it's one for savoury food lovers and harassed mothers everywhere: chicken nuggets shaped like Easter bunnies.
Yes, really. Earlier this year, Iceland launched Unicorn Turkey Nuggets (opens in new tab), inspired by the popular dinosaur variety, but with these seasonal offerings Lidl is really raising the bar.
Made from seasoned chicken in a crispy battered coating, the unusual Easter treats were flagged up by a member of the Extreme Couponing and Bargains UK group on Facebook yesterday.
The post has already had 1,400 likes and more than 1,300 comments.
'Aren't these cute?' one member asked? 'I wantttt,' said another.
'I need these,' another bargain-hunter agreed, while one mum mused that she 'would save a fortune not buying from McDonald's'.
Lidl shoppers will be able to get their mitts on these little beauties from 4th April. Costing just £2.49 for a takeaway-style pack of 20 Easter Nuggets, they cook from frozen in only 17-19 minutes. Even better, they come with curry sauce and a sweet and sour dip.
Lidl first launched its own-brand chicken nuggets two years ago. Inspired by McDonald's chicken nuggets, they got mixed reviews but although they were popular with customers and soon sold out, they weren't restocked.
Chicken nuggets are a busy mum's teatime staple since they're almost guaranteed to be a hit with fussy eaters, but we reckon plates packed with these cute little morsels will be emptied in record time.
Just dish them up with some Rainbow Mini Waffles (opens in new tab) for a quick and easy midweek meal.
Planning an Easter get-together? They'll make great finger food for the kids (and the adults, no judgement here). Time to set your course for the frozen foods aisle.
Samantha is a freelance writer at Goodto who has been with team since 2019. Initially trained in psychology, she specialises in health and wellbeing and has additionally written for magazines such as Women's Health, Health & Wellbeing, Top Santé, Healthy, Refinery29, Cosmopolitan, Yahoo, CelebsNow, Good Housekeeping and Woman&Home.