Sainsbury's own-brand gin beats Gordon's and Tanqueray in taste test
And it only costs £16…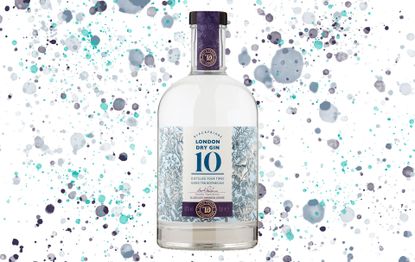 Sainsbury's own-brand Taste the Difference Blackfriars Gin beat the likes of Gordon's and Tanqueray in a blind taste test.
If you're one of the consumers keeping the UK's thirst for gin at a never ending high, we've got some news you'll love.
When it comes to cheap alcohol, the supermarkets have really upped their games in recent years and several big names have won awards for their own-brand booze.
Everyone has their favourite brand of tipple and tonic but your brand snobbery be costing you more for very little gain.
In a recent blind taste test, organised by consumer watchdog Which?, Sainsbury's £16 own-brand gin was awarded an impressive score of 85 per cent.
How do you like your gin and tonic?
Every gin was tasted blind, first neat and then made into a gin and tonic. They were each scored based on the nose and aroma, taste and finish.
Sainsbury's Taste the Difference Blackfriars Gin beat the likes of Gordon's, which only got 66 per cent and Tanqueray which was given a score of 75 per cent, despite costing less than £20 for a 70cl bottle.
Sainsbury's tipple was described as having 'complexity and balance' and was praised for its 'exuberant aroma and freshness'. It is distilled four times and uses ten botanicals to build its flavour profile.
Other supermarket gins that scooped up an impressive score include Asda's Special Triple Distilled Premium Gin, Lidl's Hortus Original London Dry Gin and Marks and Spencer's London Gin.
All of the gins cost under £20 and offer excellent value for money.
Surprisingly, Aldi's popular Topaz Blue gin, which costs £14 for a 70cl bottle, scored just 51 per cent in the taste test. Judges were unimpressed with the strength of the gin and felt that it was lost when mixed with tonic.
Speaking about the results of the taste test, Harry Rose, editor of Which? Magazine, said: 'With sales of gin rocketing and shoppers facing more choice than ever, it's good news for gin-lovers that our expert test has found some excellent high street contenders that don't cost a fortune.'
Jessica currently works as a Senior Food Writer at Future. She writes food and drink-related news stories and features, curates product pages, tests, and reviews equipment, and also develops recipes that she styles on food shoots. An enthusiastic, self-taught cook Jess adores eating out and sharing great food and drink with friends and family. She has completed the Level 1 Associate course at the Academy of Cheese and is continually building on her knowledge of beers, wines, and spirits.