goodtoknow meets James Martin!
We caught up with Saturday Kitchen favourite, James Martin to find out all about his favourite cakes, top tips and what to bake to win his heart...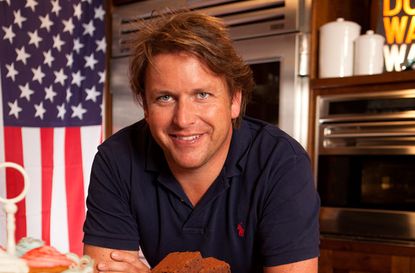 Saturday mornings wouldn't be the same without him and, as one of our favourite TV chefs, we couldn't believe our luck when we were invited to meet James Martin and discuss our his new TV show
United Cakes of America
and our favourite subject: CAKES! As charming as ever, James, who lives in a mystery village, couldn't wait to talk about his favourite meals, baking tips and just what is his food hell...
Have you got any useful tips for a quick and easy meal?
A roast chicken dinner is so versatile and you can do so much with it. If you take a pair of scissors and cut a piece of chicken along the underside of it, fold it out into a spatchcock and then baste it with maple syrup and grain mustard and stick it in the oven, you don't have to wait for ages for it to cook - it only takes about 45 mins. You end up with chicken with a maple syrup and mustard glaze, serve it with a wedge of lemon - it's like your own homemade Nandos!
What's your top tip for a quick and easy pudding?
Waffles! Buy an electric waffle iron and you won't believe how quick it is to make waffles. You just mix the batter, pour it on a waffle iron and shut the lid - in 6 minutes you've got warm waffles, you can make waffles from start to finish in 10 minutes. You can make them savoury as well by putting chopped bacon in the batter and serve it with chicken in a chasseur sauce or you can put bacon and maple syrup on it. Waffles are one of the quickest things to make and they're delicious when you eat them warm.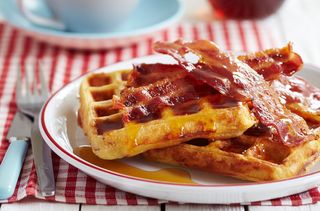 Try James Martin's bacon waffle recipe
Our readers love to bake with their kids - is there anything you could recommend trying?
I love making red velvet cake which is basically a really light chocolate sponge with tones of red food colouring in but if you make that for the kids they won't sleep for about 18 weeks! I made a variant of it with a chocolate sponge cake and I put red icing on the outside with red icing paste (which is better for you than using liquid food colouring). I made an American-style Italian meringue buttercream too. For the chocolate sponge I used cola; you take a can of cola, throw it in and the acid in the cola reacts with baking powder and causes it to rise.
Do you have any food tips for 2013? Anything you think will be big this year?
There's so many things that are happening in terms of food - slow cooking is going to be massive. I know there's an emphasis to go quicker and quicker and quicker, but I get the feeling the next cookbook there's going to be nothing in it - it's going to be so quick!
At the end of the day, great food comes from time; time in the oven, like roast shoulder of pork, roast beef and Yorkshire pudding. Those are the things people want, that's what people remember and I've got the feeling that's going to be the next big thing. Minimal effort and maximum time in the oven - just put it in the oven and walk away from it!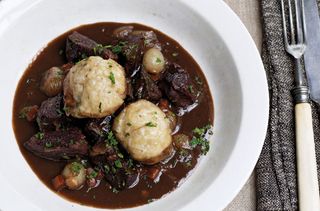 See James Martin's slow cooking recipes
What would your food heaven and hell be?
My food heaven would be white crab meat or langoustines. I'm obsessed with langoustines! I try and get them on Saturday Kitchen as much as possible but the BBC haven't got enough budget because they're 2 quid each! They go a bit nuts 'You can't have langoustines again!' But I love them, I just absolutely love them.
Food hell would have to be horseradish. I hate it. I hate wasabi, I hate horseradish - it's disgusting! Wasabi makes fish taste disgusting - you've got a nice piece of salmon and you ruin it by putting horseradish on it and you do the same thing with a piece of beef. You've got a nice piece of beef that you spend ages roasting in the oven and then you wreck it by putting this white stuff all over it - it ruins it! It's banned from our house! And never ever grow it in your garden because it's even worse!
What are your ultimate baking tips?
You need the right equipment to be able to bake properly and that is generally an electric fan oven, a decent food mixer and a set of scales.
You need time - to be patient and take your time baking. There's no need to rush.
When you're buying food colouring don't buy the liquid, buy the paste because you use less of it and it's better for you.
Practise - make sure you practise over and over again to perfect your baking skills.
As a Yorkshire man, do you have any tips for making great Yorkshire puddings?
You need 8 eggs, 8oz flour and 1 pint of milk. It's my Granny's recipe, there is no other way to make Yorkshire puddings in my mind. Make it by hand the day before and leave it in the fridge overnight, gently stir it, then pour the mixture in hot tray with beef dripping in it, cook in the oven for 30 minutes - it's the best Yorkshire pudding recipe!
If there was a way to bake to your heart, what could we make?
I think it would be butterfly buns, they bring back so many memories of me as a kid. That would be the way to my heart - a butterfly bun with lemon curd mixed with cream and then piped in the middle.
(Quick ladies - make some of our butterfly buns now!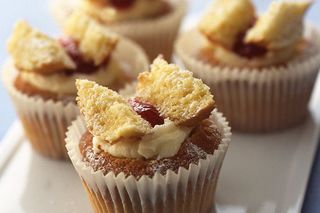 James Martin's United Cakes of America is new and exclusive to Good Food, Sundays - Wednesdays at 8pm from 24th February (Sky / HD 247, Virgin 260)
Where to next?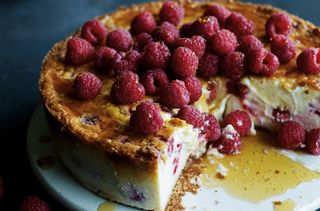 goodtoknow's cake hall of fame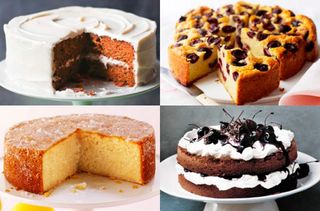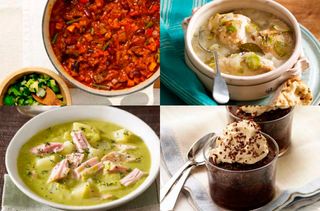 Parenting advice, hot topics, best buys and family finance tips delivered straight to your inbox.