Supermarket offers
We've rounded up the latest supermarket deals on everything from breakfast cereal and cheese, to washing powder and cat food - so you save more money on your weekly shop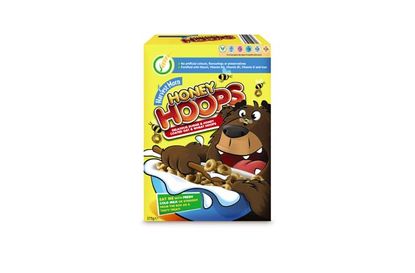 GoodTo newsletter
Sign up to the GoodTo Newsletter. You can unsubscribe at any time. For more information about how to do this, and how we hold your data, please see our privacy policy
Thank you for signing up to . You will receive a verification email shortly.
There was a problem. Please refresh the page and try again.
We've rounded up the latest supermarket deals on everything from breakfast cereal and cheese, to washing powder and cat food - so you save more money on your weekly shop
Supermarket savers
The average family spends £70.10 per week on food and non-alcoholic drinks - but we know that if you're savvy, you can cut your shopping bill significantly.
All supermarkets are battling to get you into their stores by running special offers. It won't save you money if you spend on things you wouldn't usually buy just because they're on offer, but if you take advantage of offers on things that are already on your shopping list, or things you know you'll use, offers are a great way to save money.
So every week we search the supermarkets to find the best offers around to help you plan your shopping list or decide which supermarket to visit. But offers aren't the only way to save at the supermarket - follow these tips too:
- Make a shopping list and stick to it. Try to go shopping without your partner and kids too - you'll find that far fewer 'extras' appear in the trolley. - Give own-brand products a go - you might be surprised by the quality. - Never go shopping when you're hungry as you'll be far more likely to buy things you don't need. - Buy things in bulk that you'll need for the month - think, toilet roll, cereal, cleaning products, tinned vegetables. Please note: Prices and offer correct at time of writing. All offers are subject to availability while stocks last. Stores may change prices at any time.
Click through this gallery to find the best offers.
Honey Hoops £1.15 at Aldi
Supermarket: Aldi
Latest in-store offer: £1.15 for Harvest Morn Honey Hoops (375g)
Dolmio sauces for 99p
Supermarket: Lidl
Was: £1.80 each for Dolmio Creamy Lasagne/Bolognese Sauces (470g/500g)
Now: 99p
Saving: 81p
Offer valid: 30th Oct - 5th Nov
Half-price - 4 jacket potatoes for 50p
Supermarket: Tesco
Was: £1 for Jacket Potatoes (700g)
Now: 50p
Saving: 50p
Expires: 2nd Nov
Lamb burgers - 2 packs for £5
Supermarket: Asda
Was: £4 for Halal Market Lamb Burger (450g)
Now: 2 packs for £5
Saving: £3
Half-price McVitie's Milk Chocolate Hobnobs Flapjacks
Supermarket: Morrisons
Was: McVitie's Milk Chocolate Hobnobs Flapjacks (5) for £1.30
Now: 64p
Saving: 66p
Expires: 7th Dec
Trio of olives £2
Supermarket: Sainsbury's
Was: £3.25
Now: £2
Saving: £1.25
Half-price Chunky Smoked Haddock & Wholegrain Mustard Fishcake
Supermarket: The Co-operative
Was: £3 for Truly Irresistible Chunky Smoked Haddock & Wholegrain Mustard Fishcake (260g)
Now: £1.50
Saving: £1.50
Expires: 4th Nov
Save £1.50 on Chicago Town Stuffed Crust Pizza
Supermarket: XXX
Was: £4 for Chicago Town Takeaway Stuffed Crust Four Cheese Pizza (630g)
Now: £2.50
Saving: £1.50
Expires: 4th Nov
6-pack kiwis for 69p
Supermarket: Aldi
Latest in-store offer: Fruit Fresh Kiwis (6) for 69p
Lurpak Spreadable Butter for £1.99
Supermarket: Lidl
Was: £3.25 for Lurpak Spreadable Butter Lighter/Original (500g)
Now: £1.99
Saving: £1.26
Offer valid: 30th Oct - 5th Nov
3 for 2 Mixed Dried Mushrooms
Supermarket: Tesco
Was: £2.99 for Ingredients Mixed Dried Mushrooms (40g)
Now: 3 packs for the price of 2
Saving: £2.99
Halloween Spooky Sprinkles at Aldi
Supermarket: Aldi
Latest in-store offer: Halloween Spooky Sprinkles (61/62g) for 79p
Half-price Tesco Finest Ardenne Pate
Supermarket: Tesco
Was: £2 for Tesco Finest Ardenne Pâté (160g)
Now: £1
Saving: £1
Expires: 28th Oct
Halloween sausages £1.39
Supermarket: Aldi
Latest in-store offer: £1.39 for Halloween sausages (380g - drained weight 250g)
Save £2 on two packs of chicken thigh fillets
Supermarket: Sainsbury's
Was: £3.50 for British Chicken Thigh Fillets (460g)
Now: 2 packs for £5
Saving: £2
Expires: 28th Oct
Half-price Birds Eye fish fingers
Supermarket: Iceland
Was: £2.50 for Birds Eye fish fingers (12)
Now: £1.25
Saving: £1.25
Expires: 4th Nov
Pilgrims Choice Cheddar half-price
Supermarket: The Co-operative
Was: £5 for Pilgrims Choice Mature / Lighter Cheddar (350g)
Now: £2.50
Saving: £2.50
Expires: 4th Nov
Pringles 2 for £3
Supermarket: Iceland
Was: £2.50 each for Pringles original / sour cream & onion (190g)
Now: 2 packs for £3
Saving: £2
Expires: 4th Nov
Save £1.28 on Cathedral City Chedds Nibbles
Supermarket: Asda
Was: £2.28 for
Cathedral City Chedds Nibbles (6x16g)
Now: £1
Saving: £1.28
Indian snacks - 89p each
Supermarket: Aldi
Latest in-store offer: 8 Mini Vegetable Samosas (180g) and 8 Mini Onion Bhajis (240g) for 89p each
Save 75p on bag of 6 satsumas
Supermarket: Sainsbury's
Was: £1.75 for satsumas (6)
Now: £1
Saving: 75p
Half-price Ambrosia custard and rice pudding
Supermarket: The Co-operative
Was: £1.09 for Ambrosia Devon Custard Can / Creamed Rice Pudding (400g)
Now: 54p
Saving: 55p
Expires: 28th Oct
Half-price Dolmio sauces £1 each
Supermarket: Iceland
Was: £2 each for
Dolmio sauces - tomato lasagne sauce, white lasagne sauce, original, extra mushroom or onion & garlic extra chunky flavour (470g-500g)
Now: £1
Saving: £1
Expires: 4th Nov
Save £3 on smoked gammon joint
Supermarket: Sainsbury's
Was: £8 for
Butcher's Choice Smoked Gammon Joint (approx 1kg)
Now: £5
Saving: £3
Heinz soups - 4 for £2
Supermarket: Iceland
Was: 89p each for Heinz soups - chicken, mushroom, vegetable, oxtail or tomato flavour (400g)
Now: 4 tins for £2
Saving: £1.56
Expires: 4th Nov
McCain's products - 2 for £3
Supermarket: The Co-operative
Latest offer: 2 for £3 - selected McCain's products (750-1kg/2-pack/4x100g)
Expires: 28th Oct
Half-price Aunt Bessie's rosti and croquettes
Supermarket: Iceland
Was: £2 each for Aunt Bessie's rustic mini rosti (700g) and Aunt Bessie's potato croquettes (550g)
Now: £1
Saving: £1
Offer valid: 4th Nov
Indian dips for 89p
Supermarket: Aldi
Latest in-store offer: Indian Dip Selection (210g) for 89p
Offer starts: 9th Oct
Save 1/3 off a bottle of prosecco
Supermarket: The Co-operative
Was: £10 for Valdo Prosecco Treviso Doc Extra Dry (750ml)
Now: £6.99
Saving: £3.01
Expires: 28th Oct
Capri Sun drinks - 2 packs for £4
Supermarket: Iceland
Was: £3 for Capri Sun - orange or tropical (10 x 200ml)
Now: 2 packs (20 drinks) for £4
Saving: £2
Offer valid: 4th Nov
Asparagus spears - 2 packs for £3