We earn a commission for products purchased through some links in this article.
Cauliflower is one of those vegetables that can often be forgotten. It might make a guest appearance smothered in cheese but other than that it doesn't seem to come up much on our day-to-day menu and we don't know why!
Cauliflower doesn't just need to be cooked on it's own, it's a surprisingly versatile ingredient that can be used in many ingenious ways. Here are 9 things we bet you didn't know you could make with cauliflower…
Health benefits:
Cauliflower contains sulforaphane, which is good for the heart, blood pressure and kidney function. It's an anti-inflammatory and is rich in vitamins and minerals such as vitamin C, protein and fibre. It is also a good source of choline, which is good for the brain.
1. Cauliflower pizza
Get the recipe: Pinterest/the-lowcarb-diet.com
If you're craving a pizza but trying to be healthy, cauliflower could be your perfect alternative for the base. Just blitz or grate the cauliflower head, drain any excess juice and pat down onto a pizza tray and cover with toppings. Simple!
2. Cauliflower nuggets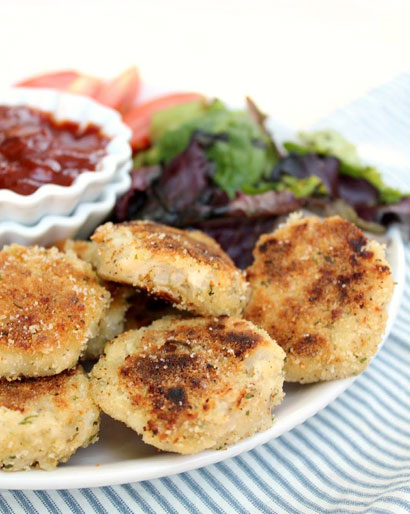 Get the recipe: Pinterest/honeyandfigskitchen.com
We're going to be trying out this idea over the weekend – cauliflower nuggets. With a soft, cauliflower filling and a crisp and crunchy coating, we think these nuggets would be just delicious – with chips, of course!
3. Spicy cauliflower pakoras
Get the recipe: Spicy cauliflower pakoras
Turn your cauliflower into a spicy Indian classic – pakoras. Perfect as starters or served with rice and sag aloo for a vegetarian feast. Who needs chicken pakoras when you've got the tastier cauliflower version?!
4. Cauliflower mash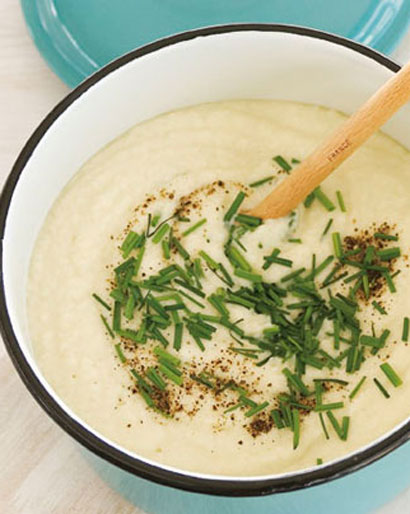 Get the recipe: Cauliflower mash
It's time to give those arms a good old work out by mashing your cauliflower into a thick and creamy texture just like potato mash. Sausage and cauliflower mash for dinner tonight? The kids will never know.
5. Cauliflower tortillas
Get the recipe: Pinterest/recipegirl.com
Yes, you really can make tortilla wraps from cauliflower. It's easier than you may think and is so much healthier for you too. Lunch just got interesting!
6. Cauliflower fritters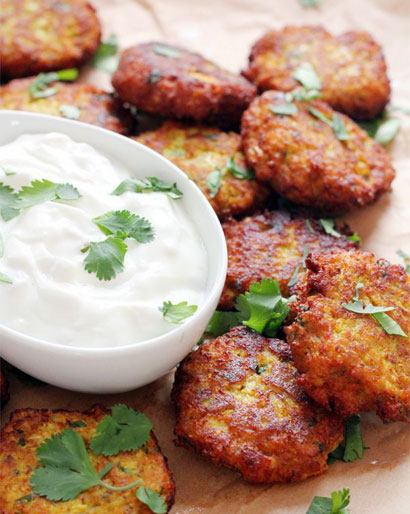 Get the recipe: Pinterest/clarapersis.com
These cauliflower fritters are a great way of getting the kids to try some new and exciting veggies. Add some of their favourite sweetcorn or sneak in some other veggies like spinach or broccoli to make these fritters even more nutritious.
7. Cauliflower rice
Get the recipe: Cauliflower rice
Have you ever made cauliflower rice before? It's a low-carb, low-calorie alternative to your average rice or pasta. It's so simple to make – all you need is a food processor!
8. Cauliflower bread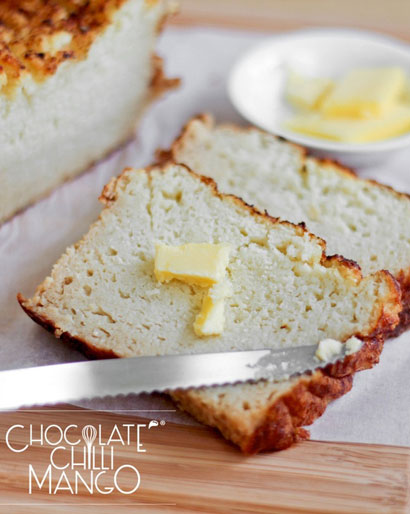 Get the recipe: Pinterest/chocolatechillimango.com "Cauliflower bread?", we hear you say. Yes, you've read this correctly, you can actually turn that seemingly boring white veggie into bread. Another great way to sneak veggies into your kids diet without them knowing. Mwahaha…
9. Chocolate cauliflower cake
Get the recipe: Pinterest/84thand3rd.com
Now, we bet you didn't know that you could make cake with cauliflower! This has to one of our favourite ways to use this versatile vegetable. The cauliflower gives the sponge a lighter texture – and don't worry, it doesn't taste like veg!