We earn a commission for products purchased through some links in this article.
Vegan dinner recipes can range from spicy curries to comforting stews, and these satisfying vegan recipes and evening meals ideas are some of our favourites…
Veganism is becoming increasingly popular, with more of us than ever opting for a diet that contains no meat, fish, eggs or dairy.
If you are vegan yourself, or have any vegan friends or family, you may be in need of some inspiration and different vegan dinner recipes to help make easy and nutritious evening meals that will go down a treat with vegans and meat eaters alike.
Vegan food can be so vibrant and delicious. As well as the obvious fruits and vegetables, a vegan diet can include a range of grains, pulses, nuts, and speciality vegan products such as seitan and tofu.
What can I eat for a vegan dinner?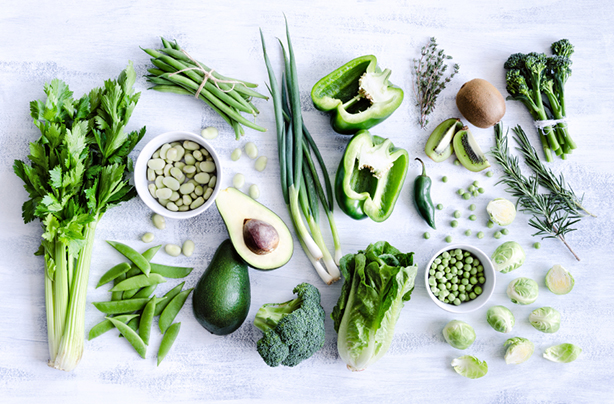 Despite what you may think, vegan dinner recipes can range from light and healthy meals to indulgent comfort food. Vegan cooking has seen a renaissance in recent years, so there are now so many inventive and delicious vegan dinner recipes for everyone to enjoy.
Vegan dinner recipes
Curry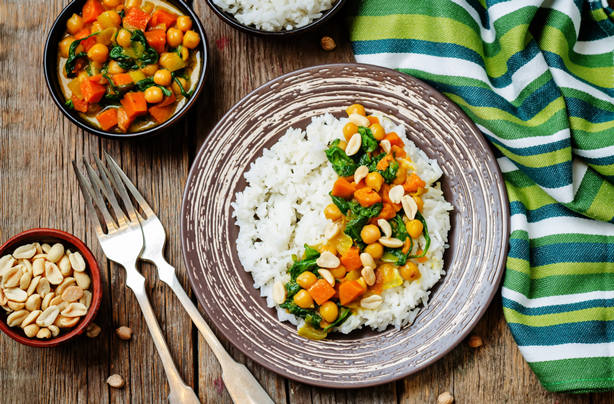 A coconut milk or tomato-based curry is a vegan dinner that the whole family will love. The best bit about a curry is the richly spiced sauce, so you won't even miss the meat. Serve with basmati rice, poppadoms, and mango chutney for the ultimate vegan feast.
Get the recipe: Quick chickpea curry
Vegan burgers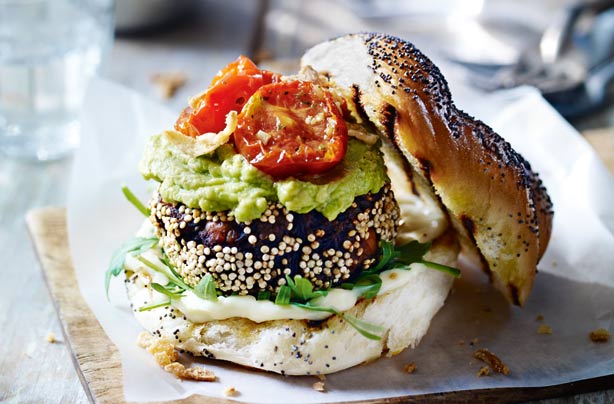 You don't have to miss out on burgers just because you are vegan! Our vegan burgers are hearty and filling, and are more healthy than normal beef burgers. Garnish with vegan cheese, ketchup and salad, and serve in a classic burger bun, and no one will believe they're vegan!
Get the recipe: Vegan burgers
Vegan pasta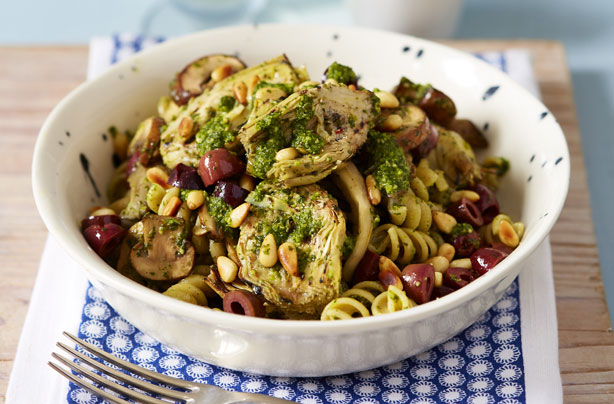 A bowl of pasta is a quick and comforting dinner that is perfect for busy weeknights. Most dried pasta doesn't contain egg, so is perfect for a quick supper. This Mediterranean inspired vegan pasta is packed with flavour and so easy to make.
Get the recipe: Vegan pasta
Tacos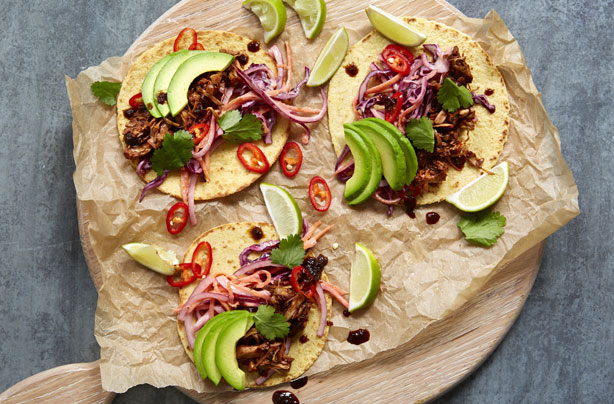 When it comes to vegan dinner recipes, especially if we're craving comfort food, jackfruit recipes are some of our absolute favourites! Jackfruit is a vegan-friendly ingredient that makes the perfect substitute to pulled meat. We've used it to make these delicious BBQ pulled jackfruit tacos that are a trendy and tasty vegan dinner to share with friends and family.
Get the recipe: Jackfruit tacos
Jackfruit pancakes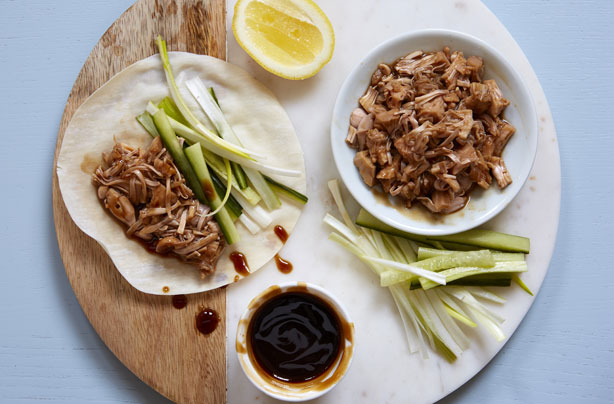 Jackfruit is so versatile, and we think it works so well in these Chinese style hoisin pancakes – one of our top jackfruit recipes. This quick, easy, and delicious recipe takes a takeaway favourite and gives it a vegan makeover.
Get the recipe: Hoisin jackfruit pancakes
Pie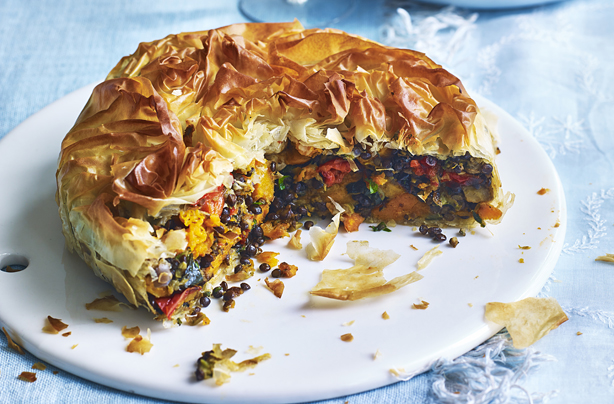 Pie is a great option for vegan dinners as most store bought pastry is vegan – just make sure not to use the all butter varieties! There are so many different pie fillings to choose from, such as chestnuts, meaty mushrooms or even a spiced curry filling. We love this Mediterranean inspired filo pie that is a great option for summer lunches or buffets.
Get the recipe: Vegetarian pie
Stew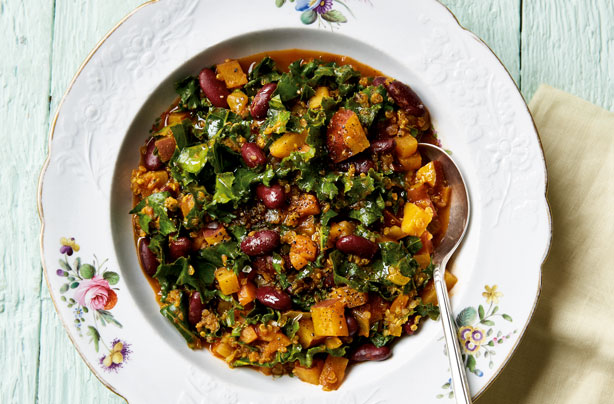 A warming stew is the perfect vegan dinner for cold winter evenings. This hearty one pot is packed with grains, beans and spices to give a well balanced and flavourful dish that is perfect with thick, crusty bread.
Get the recipe: Vegan stew
What are your favourite vegan dinner recipes? Let us know in the comments below!