We earn a commission for products purchased through some links in this article.
Vegan lunch ideas are anything but boring and with our simple guide you can shake up your lunchtime routine with a range of brand new vegan recipes!
Vegan lunch ideas doesn't have to just be all vegetables, try using lentils and pulses, vegan meat substitutes such as tofu or seitan, and nut based products to add variety and substance to your vegan meals. If you're struggling for vegan lunch ideas, we have a great selection of recipes to help you…
What can I eat for a vegan lunch?
Vegan lunches don't have to be just salads. Whether you want a light lunch, a hearty meal, or something to change up your usual lunch routine we've got together some fresh new lunch ideas that will help give you some inspiration.
Vegan lunch ideas
Beetroot burger Beetroot burgers are hearty veggie burgers that are both delicious and nutritious. These brilliant burgers have a vibrant colour from the beetroot, and are lightly spiced to give a well rounded flavour.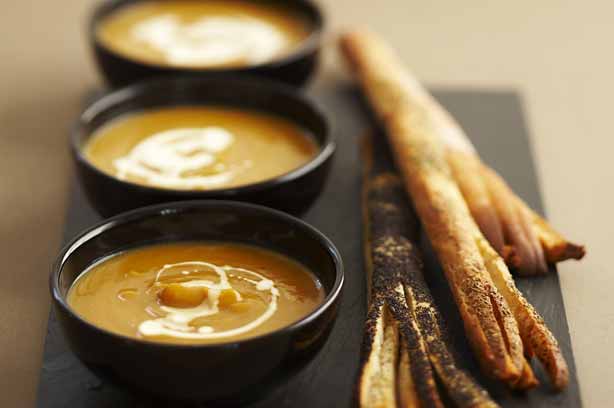 Vegan Soup
A hearty and warming soup is just the thing to keep you going on a cold weekday. Making your own soup is so easy, and many vegetarian recipes are suitable for a vegan lunch, as long as they contain no butter, milk, or cream. Make a big batch and you've got a whole week of lunches sorted.
Get the recipe: Pumpkin soup Salad
Making your own flavour-packed and filling salad is a quick and really versatile vegan lunch option. Add beans, tofu or nuts to pack some extra protein into your lunch, and use a dressing to add great flavour.

Get the recipe: Vegan salad Vegan Buddha Bowl
As far as vegan lunch ideas go, this is one of our favourites! Buddha bowls are so trendy, and these nutritious bowls of grains, veg, and protein are the perfect balanced and flavourful lunch option for Veganuary.
Get the recipe: Vegan Buddha Bowl
Gousto's beetroot hummus and roast veg buddha bowl
Gousto's beetroot hummus and roast veg buddha bowl is literally a rainbow on your plate. This dish includes vibrant colours, nutritious vitamins and and minerals, as well as interesting flavours. You'll serve all your roasted veggies and beetroot hummus with crispy roasted cumin chickpeas.
Get the recipe: Gousto's beetroot hummus and roast veg buddha Falafel
Falafel are packed with protein and don't compromise on flavour. They're the perfect way to bulk up a vegan lunch. Try adding them to sandwiches, wraps or salads. You can buy falafel in most supermarkets, but making your own is so cheap and easy!
Get the recipe: Falafel Noodle bowl
A vibrant and aromatic noodle bowl is a light lunch with serious flavour. Our miso noodle bowl is a vegan lunch that is packed with veg and has a kick of umami flavour from the miso. Make sure to use rice noodles, not egg noodles, to make your noodle bowl vegan.
Get the recipe: Green miso noodle bowl
Curry The delicious blend of spices and creamy coconut sauce makes a warming and flavoursome Sri Lankan curry packed full of veg. Once you have all your ingredients together, simply throw them all together and cook for just 20 minutes. You'll soon have a hearty family meal on the table in no time.
Get the recipe: Dr Rupy Aujla's Sri Lankan cashew curry
Vegan stew Fearne Cotton's vegan stew is the ideal dish for when you need a bit of comfort food that's really good for you. This vegan stew recipe will take you around 20 mins to prepare and another 20 mins to cook, so you'll have a filling and nutritious dinner ready in well under an hour.
Get the recipe: Fearne Cotton's vegan stew