How to claim 30 hours free childcare - step by step guide
Understanding how to claim 30 hours free childcare is essential at a time when family budgets are under extreme stress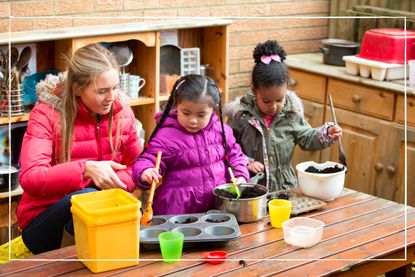 (Image credit: Getty images)
Goodto Newsletter
Parenting advice, hot topics, best buys and family finance tips delivered straight to your inbox.
Thank you for signing up to GoodTo. You will receive a verification email shortly.
There was a problem. Please refresh the page and try again.
Knowing how to claim 30 hours free childcare has never been more important, especially as average childcare costs are rising. In fact, research from smart money app Plum shows that more than three quarters (77%) of parents have seen their childcare fees recently increase or expect them to increase soon.
Sue Andrews, HR & business manager at KIS Finance, told us: "30 hours of free childcare a week could make a substantial difference to overall disposable income that families have. At a time when budgets are already being stretched to their limits, this is certainly something that parents need to be aware of and explore."
When parents and parents-to-be are already concerned about how much it costs to raise a child, and even debating whether it's financially worth returning to work after having a baby, it's never been more important to be aware of any government support that you could qualify for.
How to claim 30 hours free childcare - step by step
1. Check you're eligible
Right now, you may be able to get 30 hours free childcare if:
You live in England
Your child is three or four years old
You, and your partner if you have one, are in paid work
You, and your partner if you have one, earn at least the equivalent of 16 hours a week at National Living Wage
You, and your partner if you have one, each earn less than £100,000 annually
You have a National Insurance number.
You can get 30 hours free childcare at the same time as claiming Universal Credit, tax credits, childcare vouchers or tax-free childcare.
If you don't qualify, all families in England are eligible for 15 hours free childcare per week (or 570 hours a year) for three and four year olds.
But the government has announced changes to who is eligible for 30 hours free childcare, with the scheme being opened up to children over nine months old, but this is a massive change to the current system, and so the change will be introduced in stages to make sure there is enough childcare supply to meet the demand.
It's worthwhile also checking what other help with childcare costs you might qualify for.
2. Make your application
You can apply from when your child is 2 years and 36 weeks old, as outlined in the table below:
Swipe to scroll horizontally
| When your child turns 3 | When they can get the 30 hours from | Recommended time to apply |
| --- | --- | --- |
| 1 September to 31 December | Term starting on or after 1 January | 15 October to 30 November |
| 1 January to 31 March | Term starting on or after 1 April | 15 January to 28 February |
| 1 April to 31 August | Term starting on or after 1 September | 15 June to 31 July |
You can also apply outside these dates but there's no guarantee you'll receive your free childcare code in time.
Before you make your application, you'll first need to set up a childcare account on the government's website. You'll need to have your National Insurance number to hand and if you're self-employed, you'll need your Unique Taxpayer Reference (UTR). You'll also need one or more of the following:
Your UK passport
Tax credits
P60 or recent payslip
You can then complete your application online.
3. Give your code to your childcare provider
Once your application has been approved, you'll be given an 11-digit code for 30 hours free childcare and this must be passed on to your childcare provider. You'll also need to give them your National Insurance number and your child's birth certificate.
Childcare providers must be registered with local authorities in order for them to be paid via your bank of 'free' childcare hours. But keep in mind that they do not have to take part in the 30 hours offer, so always check in advance.
Lisa Holmes, childcare expert and community manager at tiney, says: "What counts as approved childcare does vary geographically.
"In England, the provider will need to be on an Early Years Register with Ofsted or with a registered early years childminder agency."
Approved childcare can include nurseries, pre-schools, children's centres, after-school clubs, a childminder or nanny, a school, or home care worker.
Wales and Scotland have their own Care Inspectorate lists of approved providers, and Northern Ireland has its Early Years Teams.
4. Sign in to your account to reconfirm your details
To keep getting your 30 hours free childcare and keep your code valid, you will need to sign into your account every three months to reconfirm your eligibility.
You can easily do this online, but it's important to pay attention to these dates or the reminders you're sent, so that your code does not expire.
Will childcare be made cheaper in the next Budget?
With research from money app Plum revealing that two out of three parents are delaying having or will not have another child due to high childcare costs, parents will be keen to hear whether childcare gets a mention in the Budget on 15 March.
Personal finance expert at NerdWallet, Rhiannon Philps, says: "Jeremy Hunt is understood to be exploring ways in which childcare can be made cheaper in order to support more parents at work. Either way, it is expected that there will be something in the Spring Budget that reduces financial strain on parents paying for childcare."
Potential options include more limited increases in the number of free hours, and giving workers the legal right to ask for flexible working from their first day of a new job, rather than waiting six months. This could encourage new parents back to work sooner.
How does 30 hours free childcare work?
The 30 hours free childcare scheme is for working families with children aged three and four. As part of the scheme you can get 30 hours of childcare for free for a specific number of weeks per year.
Money blogger Joseph Seager, who runs the Thriftychap.com blog, says: "Those 30 hours a week can be used during term time, so for 38 weeks of the year. However, if you use fewer than 30 hours a week you might be able to extend it across 52 weeks, but you'll need to check with your childcare provider."
Funding is given directly to registered early years providers via local councils.
There are different schemes in Wales, Scotland and Northern Ireland.
In Wales, the Childcare Offer is available to working parents with children aged three or four years. You could get up to 30 hours a week of early education and childcare, up to 48 weeks of the year. The 30 hours is made up of 10 hours of early education a week and a maximum of 20 hours a week of childcare.
In Scotland, all three and four year olds are entitled to up to 1,140 hours of free early learning and childcare a year (around 30 hours a week in term time), funded by the Scottish government and local authorities.
In Northern Ireland, all three and four year olds are entitled to 12.5 hours per week (475 hours a year) of free pre-school education which is provided by the Department for Education's Pre-school Education Programme. Funded hours can only be used for 2.5 hours per day, five days a week during term time.
How much do you have to earn to get 30 hours free childcare?
To qualify for 30 hours free childcare you and your partner (if you have one) must expect to earn at least the equivalent of 16 hours at the National Minimum or Living Wage. For example, over the next three months, you must expect to earn at least £1,976 (the National Living Wage for those aged 23 or over).
However, if either you or your partner has a net (after tax) income of more than £100,000, you won't qualify.
You must be in work, or on sick or annual leave, or shared parental, maternity, paternity or adoption leave. However, if you are not currently working, you may still be eligible if your partner is in work and you get Incapacity Benefit, Severe Disablement Allowance, Carer's Allowance, or contribution-based Employment and Support Allowance.
Can the 30 hours free childcare be backdated?
No, the 30 hours free childcare cannot be backdated. Personal finance expert Rhiannon Philps explains: "When you apply for the free hours, you are provided with a code which has an expiration date of three months. You must reconfirm your code before the expiration date in order to keep claiming your free childcare hours. If you haven't used all your free hours by the expiration date, you will lose them.
"If you don't reconfirm your code every three months, you will lose your free childcare hours over the next term."
Other ways to save on childcare costs
As childcare costs can eat into a huge part of your income, it's important to keep costs down where possible. Sue Andrews, from KIS Finance, told us: "According to analysis by Business in The Community (BITC), weekly childcare is costing some families up to 65% of one parent's take home pay. This is a huge percentage and it's leaving many families in a position where it's actually better if one parent doesn't work rather than pay for proper childcare. Not only will this reduce the overall income that parents are bringing in, this can also mean that children aren't getting some of the vital education and socialising that they may need."
1. Start claiming child benefit
Most parents can claim child benefit - although you may have to pay back some of this in tax if you or your partner's individual income is more than £50,000 a year.
Child benefit is provided by the UK government and you'll be eligible to claim if you're responsible for one child or more. Your child/ren must be under the age of 16, or under the age of 20 if they are in education or training. You'll receive £21.80 a week for your eldest or only child and £14.45 for each additional child.
2. Choose a childminder over a nursery
Childminders offer smaller settings and can be more flexible in their hours than nurseries. They can also be much cheaper.
3. Discuss flexible working arrangements with your employer
As a parent, you're entitled to request a flexible working arrangement from your employer. For example, you could ask for flexitime or reduced working hours so that you can cut back on the amount of childcare required.
4. Look into tax-free childcare
Many families can also apply for tax-free childcare. Sue Andrews of KIS Finance explains: "You can get up to £500 every 3 months (up to £2,000 per year) for each of your children. If a child is disabled, this goes up to £1,000 every 3 months (up to £4,000 per year).
"In order to benefit from this scheme you will set up an online childcare account and for every £8 that you pay in, the government will put in £2 (20%). You can then use this money to pay for approved childcare, for example; nurseries, childminders, nannies, and after school clubs."
5. Ask for help from grandparents or friends
Finally, if possible, you could ask a grandparent or close friend if they are able to help. Your child might be able to go to their grandparents one day a week for example, or a friend might be able to have your child two mornings a week.
This will reduce the amount of paid-for childcare you require. But be aware that if your friend receives payment or reward for looking after your child for more than three hours a day, they need to register with Ofsted.
Parenting advice, hot topics, best buys and family finance tips delivered straight to your inbox.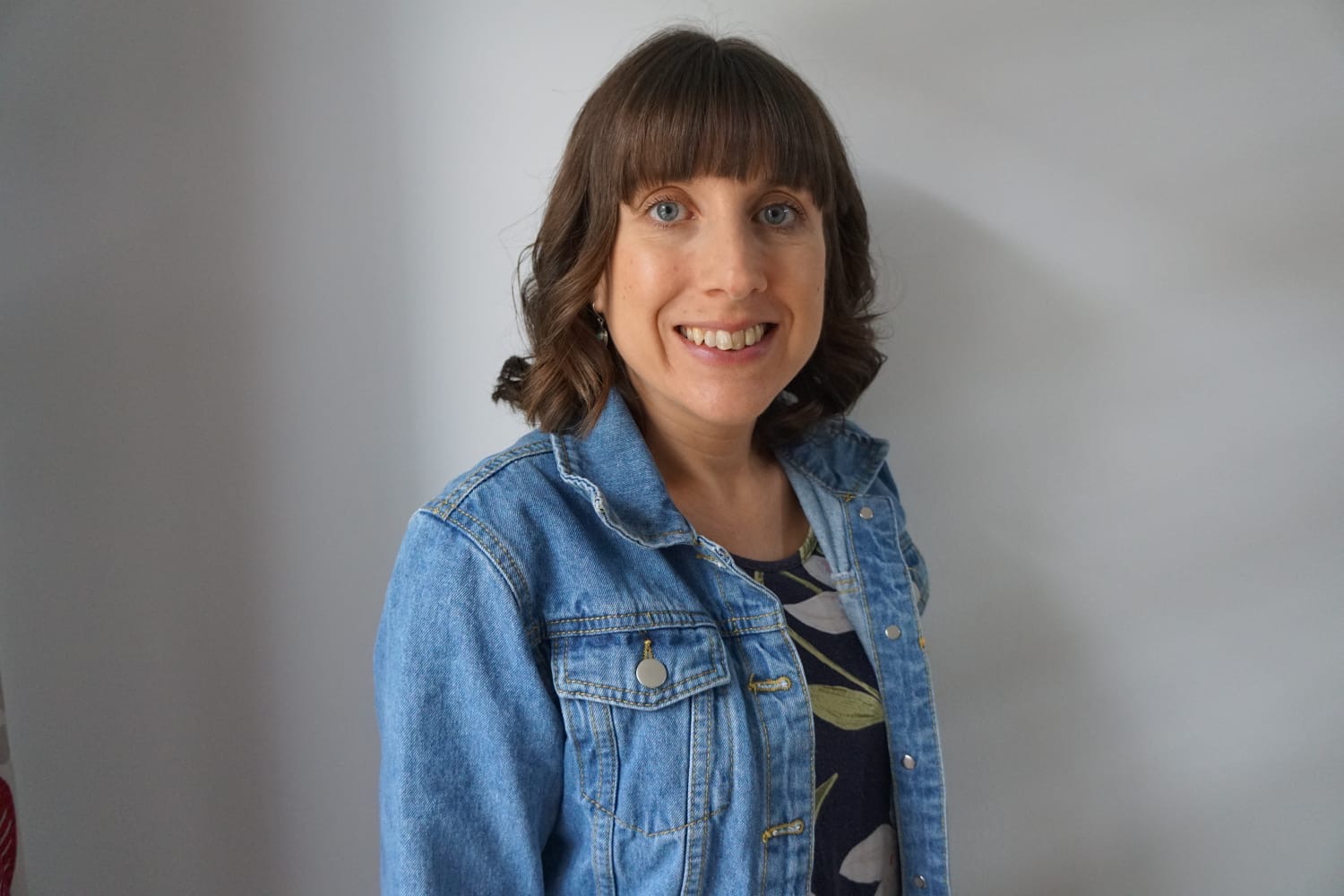 As well as being a mum of two, Rachel is a freelance personal finance journalist who has been writing about everything from mortgages to car insurance for over a decade. Having previously worked at Shares Magazine, where she specialised in small-cap stocks, Rachel developed a passion for consumer finance and saving money when she moved to lovemoney.com. She later spent more than 8 years as an editor at price comparison site MoneySuperMarket where she helped support the CRM programme, as well as the SEO and PR teams, often acting as spokesperson. Rachel went freelance in 2020, just as the pandemic hit, and has since written for numerous websites and national newspapers, including The Mail on Sunday, The Observer, The Sun and Forbes. She is passionate about helping consumers become more confident with their finances, giving them the tools they need to take control of their money and make savings. In her spare time, Rachel is a keen traveller and baker.