How to buy premium bonds and are they a good idea?
If you're looking for an alternative savings option, find out how to buy premium bonds and whether they are worth it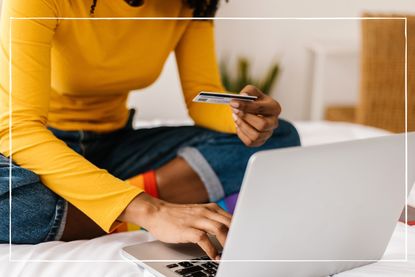 (Image credit: Getty Images)
If you need some encouragement to save money this year, it could be worth knowing how to buy premium bonds.
Getting better at saving is just one of the good money habits you can adopt (opens in new tab) for 2023 and there are plenty of options to help you. You could take part in the 1p savings challenge (opens in new tab), for example, or check whether you qualify for the Help to Save (opens in new tab) scheme which boosts your savings if you get into a good long-term savings habit.
You could also buy premium bonds.
Wondering what is a premium bond? (opens in new tab) Premium bonds are a type of savings account issued by National Savings and Investments (NS&I) that let you pay money in and withdraw it when you want. But rather than earning interest, you will be entered into a monthly prize draw and given the chance to win between £25 and £1 million tax-free.
The prize rate has gone up this year, potentially making premium bonds more attractive. Money expert at Forbes Advisor UK, Laura Howard, (opens in new tab) explains: "From 1 January 2023, NS&I will add around £80 million to the premium bonds prize fund, creating 15,750 extra prizes in the monthly draw. Most of the new prizes will be worth £50 and £100, but the number of larger prizes is also rising.
"There will continue to be just two £1 million prizes in each monthly draw, and the odds of winning will remain at 24,000 to 1. The change will increase the effective prize fund from 2.2% to 3% - in theory, that's the equivalent level of interest you will earn over the long term from cash prizes."
How to buy premium bonds
The easiest way to buy premium bonds is online through the NS&I website (opens in new tab). However, you can also buy them by completing an application form and sending the form and a cheque by post, or you can buy them over the phone by calling 08085 007 007.
Financial consultant at Face to Face Finance, Emma Knights (opens in new tab), says: "All you need is an existing NS&I number (if you have one), your name, address and date of birth, as well as your UK bank details registered to a current address and a debit card. If you are buying the bonds for someone else, you will also need their name, address and date of birth, and if they are under the age of 16 the same details for a parent or guardian."
If you or a child already has premium bonds, you can also buy additional bonds via bank transfer. Anyone can buy premium bonds for those under the age of 16, but the child's parent or guardian must be nominated to hold the bonds until the child turns 16. Note that you cannot buy premium bonds over the phone if you're buying them for someone else's child.
Each investment must be at least £25, but your total holding cannot exceed £50,000. You'll get a unique bond number for each £1 invested and these will be put into the monthly prize draw once they have been held for a full month. The winners are picked by NS&I's Electronic Random Number Indicator Equipment, known as 'ERNIE'. It uses light to generate random numbers and these are matched against eligible bond numbers to choose the winners.
How to cash in premium bonds
You can cash in premium bonds at any time online or by phone, and there's no penalty for doing so. Simply log into your account or give NS&I a ring.
Financial consultant at Face to Face Finance, Lukas Spyrou (opens in new tab), says: "The NS&I website has a handy payment timeline calculator so you can choose which date you make your instruction for encashment, and it will tell you when you can expect to receive the proceeds. Premium bonds take two to three working days on average."
Are premium bonds a good idea?
Premium bonds are a popular choice for parents or grandparents wanting to buy savings gifts for children under the age of 16. They can also be worth considering if you are looking for something a little different and fancy the chance of winning tax-free cash prizes in a monthly draw.
Chartered financial planner at EQ Investors, Matt Lewis (opens in new tab), says: "Another major benefit of premium bonds is the direct link to the Treasury which means larger sums can be retained here, and they are 100% protected by the UK Government."
In other words, premium bonds are a completely safe investment - there's absolutely no risk of you losing your money. By contrast, standard savings accounts are usually covered by the Financial Services Compensation Scheme (opens in new tab) (FSCS) which protects up to £85,000 of savings per person, per bank or building society. This means that if you had more than £85,000 invested with a particular bank and it collapsed, you'd only get £85,000 back.
However, remember that you can only invest up to £50,000 with premium bonds and they won't be the right option for everyone. For a start, there's no guarantee you will actually win anything so they won't be suitable if you're looking for a regular income from your savings. Freedom of Information (FOI) data from wealth manager Quilter (opens in new tab) shows that 74% of premium bonds savers have never actually won a prize.
What's more, unless you win one of the bigger prizes, it's unlikely that your return will beat inflation. This means that your money won't grow quickly enough to keep up with rising costs (find out more about what inflation means (opens in new tab) in our guide).
Ben Rogers (opens in new tab), chartered financial planner at Equilibrium Financial Planning says: "While premium bonds can theoretically have a place as a tool to hold some money for the short-term, for example to pay a looming bill, in almost all cases people could be better off putting this money in an easy access savings account. A savings account will provide guaranteed interest, compared to the low chances of winning anything at all through premium bonds."
Independent financial adviser and director of Prosperity Wealth, Mark Evans (opens in new tab), adds: "The headline 3% premium bond prize-fund rate beats the top easy-access savings rate of 2.85%, but most people won't get a return of 3%, even with the maximum £50,000 invested. In addition, the rate is still far lower than the top short-term fixed rates."
Rachel is a freelance personal finance journalist who has been writing about everything from mortgages to car insurance for over a decade. Having previously worked at Shares Magazine, where she specialised in small-cap stocks, Rachel developed a passion for consumer finance and saving money when she moved to lovemoney.com (opens in new tab). She later spent more than 8 years as an editor at price comparison site MoneySuperMarket where she helped support the CRM programme, as well as the SEO and PR teams, often acting as spokesperson. Rachel went freelance in 2020, just as the pandemic hit, and has since written for numerous websites and national newspapers, including The Mail on Sunday, The Observer, The Sun and Forbes. She is passionate about helping consumers become more confident with their finances, giving them the tools they need to take control of their money and make savings. In her spare time, Rachel is a keen traveller and baker.