How to switch energy suppliers and get a better deal for your family
Knowing how to switch energy suppliers could help lower bills when the energy price cap falls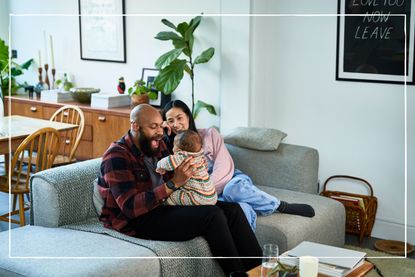 (Image credit: Getty Images)
Goodto Newsletter
Parenting advice, hot topics, best buys and family finance tips delivered straight to your inbox.
Thank you for signing up to GoodTo. You will receive a verification email shortly.
There was a problem. Please refresh the page and try again.
Understanding how to switch energy suppliers could become increasingly important for households this summer, with energy deals expected to return.
High energy prices have left many families concerned about how much their energy bills will cost, prompting the government to introduce the Energy Price Guarantee last October to help minimise the impact. This price guarantee overrode the energy price cap which is set each quarter by energy regulator Ofgem, and limited average annual bills to £2,500. This meant that competition in the market was virtually non-existent and there was no incentive for households to switch energy tariffs.
But all of this could be about to change. That's because the price guarantee ended in June, and the energy price cap (which will be used to calculate your energy bill instead) fell from £3,280 per year to £2,074 per year as of July.
This then means that suppliers can start competing for business again by launching cheaper energy tariffs - something we haven't seen for well over a year. And that means families might finally be able to switch energy tariffs to save money once again. New deals are starting to emerge, use a price comparison site, such as our sister site Go.Compare, to spot any cheaper tariffs.
Energy expert at business utilities retailer Love Energy Savings, John-Paul Drake, told us: "Over the past year, a lot of people have felt frustrated and helpless in the face of a constantly rising cost of living. So when households are finally able to switch energy suppliers, they'll feel like this is one major outgoing that they can take control of."
How to switch energy suppliers
Compare tariffs using a price comparison site, such as Go.Compare
Contact potential suppliers if you need more information or have questions
Sign up to your chosen tariff by following the instructions on the price comparison site you used
You don't need to inform your current supplier that you're leaving, your new supplier should take care of this for you
Take a meter reading on the day of the switch over to ensure correct bills.
If you want to switch energy suppliers, your first step is to compare tariffs by using an online energy comparison service, such as our sister site, Go.Compare. Before you start your comparison, it's worth having a recent energy bill to hand as you'll need to enter a few details about your current supplier, what tariff you're on, and your current energy usage.
Personal finance expert and co-founder of online price tracking tool alertr.co.uk, Andy Barr, says: "It's important to consider factors such as the price, reviews the provider has received from current and past customers, and their green energy options. If you have any questions or concerns, I'd also recommend contacting the provider you're considering; you want to be sure that they offer the best deal for you before you make the switch.
"From there, you simply need to sign up for the tariff you'd like to switch to, which can usually be done either online or over the phone."
You don't usually need to inform your current energy supplier about the switch as your new supplier should handle all of this for you. However, you will need to provide a meter reading to your new supplier on the day of the switch to ensure it doesn't charge you for energy used before that date.
When's the best time to switch energy suppliers?
In theory, you can switch energy suppliers at any time. Where it can be an issue is if you are on a fixed rate tariff as you might have to pay an exit fee for leaving the deal early. If that's the case, it's generally best to wait until the term of your fixed rate tariff ends and then look into switching. The exception is if the savings you would make by switching early outweigh the cost of the fee.
Energy expert at Forbes Advisor, Kevin Pratt, adds: "Most people will be on 'standard variable' or 'default' tariffs at the moment though, and they can always be switched from without penalty. As for how often you should switch, it's a good idea to compare prices at least once a year to ensure you're still getting the best deal."
How long does it take to switch energy suppliers?
Switching energy suppliers typically takes between 17 and 21 days. Within that time, you have a 14-day 'cooling-off' period during which you can change your mind and cancel your switch without paying a fee.
However, energy expert Kevin Pratt warns: "There are some things that can delay the process - if you don't provide or your supplier can't retrieve your closing meter readings, for example, or if you have a significant debt on your account that needs to be settled."
Generally-speaking, though, the whole process should be pretty straightforward. You'll be switched to your new tariff within five working days after your cooling-off period ends and there will be no disruption to your power supply. You won't need any rewiring or work done outside your property and the only difference you should notice is lower energy bills.
Can I switch energy suppliers if I owe money to my current one?
Whether you can switch suppliers if you still owe money to your existing one depends on a couple of factors. If you've been in debt to your existing supplier for less than 28 days, you can still switch to a new supplier and the amount you owe will be added to your final bill.
If your debt is over 28 days old, you'll need to pay this off to your old supplier before you can switch.
If you're on a prepayment meter and owe less than £500, you can ask for your outstanding balance to be transferred to your new supplier under the Debt Assignment Protocol.
Find out what to do if you're struggling to pay your energy bills.
The best energy suppliers
The best energy supplier for you and your family will depend on your individual needs and preferences, as well as where you live. "For many people 'best' means 'cheapest', while others may value customer service or environmental sustainability," says energy expert Kevin Pratt.
Octopus Energy is one of the best energy suppliers, according to recent research by Which?, followed by Utilita and Utility Warehouse.
More than 10,000 customers were surveyed by Which? about the service they receive from their supplier. These results were combined with a Which? assessment score that looked at how well suppliers have served their customers during the energy crisis. The top scoring suppliers can be found in the table below:
Swipe to scroll horizontally
| Company | Total score | Customer score | Which? assessment score |
| --- | --- | --- | --- |
| Octopus Energy | 78% | 73% | 82% |
| Utilita | 67% | 59% | 75% |
| Utility Warehouse | 66% | 67% | 64% |
| Co-op Energy | 64% | 56% | 72% |
| Bulb | 63% | 54% | 72% |
| Ovo Energy | 63% | 50% | 76% |
| EDF Energy | 62% | 53% | 71% |
| Boost | 61% | 52% | 71% |
| British Gas | 60% | 52% | 68% |
| Sainsbury's Energy | 59% | 54% | 63% |
Even if you want to switch suppliers to save money, you might find that you still pay more for the energy you use, compared to what you were paying in 2021, before the energy crisis took hold.
If that's the case, it's still important to understand how to save energy in your home, as reducing your usage will help ensure your bills are as low as they can be.
Parenting advice, hot topics, best buys and family finance tips delivered straight to your inbox.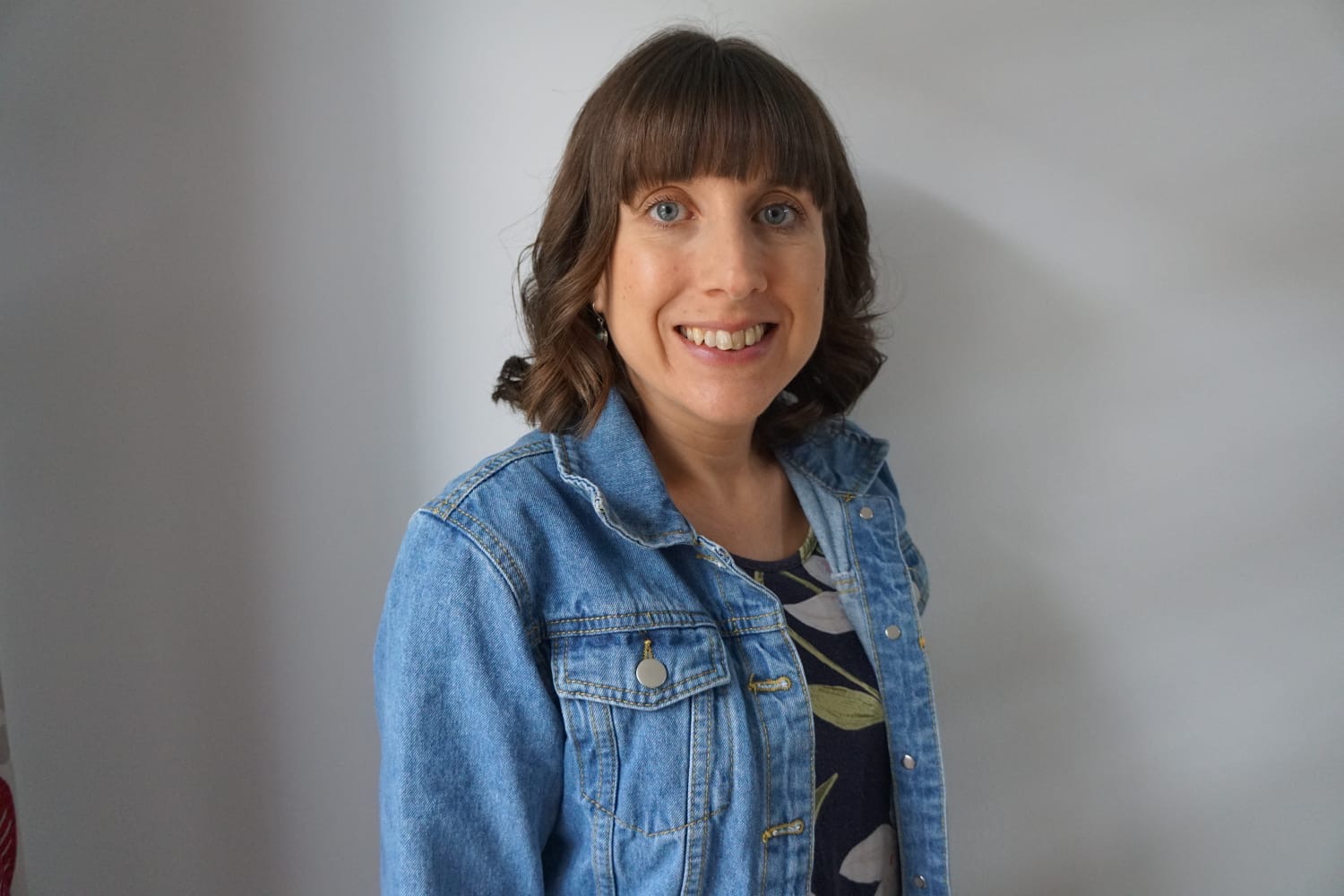 As well as being a mum of two, Rachel is a freelance personal finance journalist who has been writing about everything from mortgages to car insurance for over a decade. Having previously worked at Shares Magazine, where she specialised in small-cap stocks, Rachel developed a passion for consumer finance and saving money when she moved to lovemoney.com. She later spent more than 8 years as an editor at price comparison site MoneySuperMarket where she helped support the CRM programme, as well as the SEO and PR teams, often acting as spokesperson. Rachel went freelance in 2020, just as the pandemic hit, and has since written for numerous websites and national newspapers, including The Mail on Sunday, The Observer, The Sun and Forbes. She is passionate about helping consumers become more confident with their finances, giving them the tools they need to take control of their money and make savings. In her spare time, Rachel is a keen traveller and baker.