What to do if you're struggling to pay your energy bills
Amid the cost of living crisis, it's unsurprising that more and more people are wondering what to do if they are struggling to pay their energy bills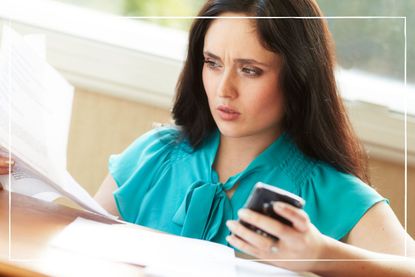 Goodto Newsletter
Parenting advice, hot topics, best buys and family finance tips delivered straight to your inbox.
Thank you for signing up to GoodTo. You will receive a verification email shortly.
There was a problem. Please refresh the page and try again.
Knowing what to do if you're struggling to pay your energy bills is so important if you find that you simply can't make ends meet. More and more of us will be finding that we need help with energy bills, in spite of the energy price cap effectively being replaced by the energy bill freeze.
Low-income households will be feeling the squeeze on their finances the most and it's unsurprising that more and more people are worrying about how much their energy bills will cost even when the Energy Price Guarantee is in effect. (Check out our really simple guide if you need your energy bills explained and tips on how to check if your bill is correct).
The Fuel Bank Foundation, a national fuel poverty charity, says it has seen a 75% increase in the number of people needing its support in the past 12 months.
Matthew Cole, chair of trustees at the Fuel Bank Foundation, says: "Before war in Ukraine broke out, the future already looked bleak for millions of households in the UK struggling with the cost-of-living crisis and soaring energy bills. As a result of the ongoing conflict between Russia and Ukraine, and the impact this is having on surging gas and oil prices, we have revised our forecast and unfortunately the figures are even more shocking."
What to do if you're struggling to pay your energy bills
If you can't afford gas or electricity, don't panic - you're not alone. Firstly you should reach out to your supplier to see what help you could qualify for there. Then check to see what government help you might be eligible for.
Research by Citizen's Advice predicted that about five million people will be unable to afford their energy bills after the energy price cap went up by 54% in April.
At the end of August, it was announced that average energy bills were set to rise by another 80%, but in her first week as Prime Minister, Liz Truss announced the Energy Price Guarantee to help families cope with rising bills. The guarantee, which will come into effect on 1 October, will replace the energy price cap and freeze energy bills at an average £2,500 per year (based on typical use) until April 2023.
Goodto.com's Money Editor Sarah Handley says: "While the Energy Price Guarantee scheme will prevent average bills from skyrocketing by 80%, we're still paying significantly more for energy than they were last year. If you are struggling to pay, or are worried you might struggle in the near future, please do reach out to your supplier in the first instance and find out what help is available to you."
Here's a list of what to do if you're struggling to pay your energy bills:
Speak to your supplier
See if you qualify for government help with energy bills
Check if you are eligible for a free gas and electricity voucher.
Speak to your supplier if you can't pay your bills
If you're worried about paying your energy bills, you may be able to get help from your energy supplier. Rules set by Ofgem, the regulator, mean suppliers must offer affordable payment plans. You can ask for emergency credit if you can't afford to top up your prepayment meter.
Those with prepayment meters could also ask to be switched to a standard meter, which will be cheaper. Your supplier can do this for free. Having a standard meter will also give you access to a much wider range of tariffs when the energy market returns to a normal state.
But it's really important that you continue to pay what you can and don't just stop paying without having spoken to your supplier as that could lead to a long term negative impact on your finances.
What to ask for when you speak to your supplier
Ask for a review of your payments and any debt repayments you're making
Ask if you can be moved onto a cheaper tariff or if you are a prepayment customer, ask if you can be moved onto a standard meter
Ask if you could pay by direct debit and whether that will make your bill cheaper
Ask for a payment break or reduction
Ask for more time to pay
Ask if you qualify for access to any hardship funds
Ask how you might be able to use less energy or if you qualify for any grants to make your home more energy efficient
If you are on a prepayment meter, you can ask for emergency credit if you have run out
You can also ask to be added to the Priority Services Register.
Sue Anderson of debt charity StepChange says: "The dramatic rise in energy prices this year is understandably causing worry and it's not surprising that many people, particularly those on lower incomes are finding their bills unaffordable. It's important to not wait to get help if you're struggling to pay.
"If you're in arrears on your energy bills, StepChange can offer free, comprehensive, and impartial debt advice including guidance on budgeting and spending which will help you figure out the best route to get your finances back on track."
Millions of people are already in debt to their energy supplier. According to Uswitch.com, Brits currently owe energy firms a total of £1.3bn.
Many suppliers offer grants to help you pay off existing energy debts if you receive benefits or are on a low income.
A British Gas spokesperson says: "This year the British Gas Energy Support Fund was created with a £6m investment from us in response to the cost-of-living and the Individuals and families fund offers grants to those in financial hardship of up to £1,500. Customers can apply through the British Gas Energy Trust website."
Other grant schemes include Octopus' Octo Assist Fund, E.ON's Next Energy Fund, and the EDF Energy Customer Support Fund. The amount of cash available and eligibility criteria varies between suppliers.
In most cases, you'll only be able to get a grant from your own supplier. The exception is the British Gas Energy Trust which offers grants for both British Gas customers and customers of other energy suppliers. You usually need to have sought professional debt advice and have a plan about how you will manage your energy costs in the future to be eligible.
Get on the Priority Services Register
The Priority Services Register is a free service offered by energy suppliers and network operators to help people in vulnerable circumstances. Contact your energy supplier to get added to it. Being on the register means that your energy supplier has to offer affordable payment plans or emergency credit if you have a prepayment meter.
There are a number of reasons you could be eligible to be added to the register, including if you are pregnant or have young children, have a disability or long-term medical condition, have mental health difficulties or if you have extra communication needs. Even if your situation isn't listed above, you may still qualify so make sure you contact your energy supplier and give them as much information as you can about your situation.
See if you qualify for any government help with energy bills
There are several ways people can get help with their energy bills from the government - which we have listed below. Some are available to everyone, while others are targeted at people who meet certain criteria.
Energy bill rebate - available to all those in England, Scotland and Wales who pay for their energy. A discount will be applied to energy bills in monthly instalments from October. The final discount will be applied in March 2023
Council tax rebate - available to households in England in council tax bands A-D. You may have already received your payment, but if not, all payments should be made by 30 September
Warm Home Discount
Winter Fuel Payment
Cost of living payment for low-income households - the first instalment of the £650 payment was paid in the summer and the second cost of living payment is due between 8 and 23 November 2022
See if you are eligible for the Fuel Direct Scheme
Household Support Fund.
A spokesperson from Utilita Energy said: "Make sure you are claiming everything you are entitled to. Millions of pounds of support payments go unclaimed every year.
"Your local council should be able to help you look into this, and they may have a local support fund to claim from, too."
Energy bill rebate
The government announced that all domestic electricity customers will get a £400 energy rebate this year. The discount will be automatically applied to bills by your supplier from October. The scheme is compulsory – you can't opt-out.
Council tax credit
Households in England in council tax bands A to D will also receive a £150 rebate on their council tax bills. The idea is people will put this money toward their energy bills. There is no need to do anything. If your property is eligible, your local authority will apply the credit to your council tax bill from April. Unlike the bill rebate, this money doesn't need to be repaid. These payments should be paid to all eligible households by 30 September, but speak to your local council if you have not received yours despite being eligible.
Warm Home Discount
The Warm Home Discount gives eligible households £140 off their electricity bill during the winter each year. You'll be eligible if you get the Guarantee Credit element of Pension Credit. You'll also be eligible if you're on a low income and meet your energy supplier's criteria. You will need to be with a supplier who is signed up to the scheme to get the discount. Not all are.
If you're eligible, you will receive the discount in one of two ways between October and March each year. Your supplier will either apply a £140 discount to your energy account or give you £140 in prepayment vouchers. Check with your supplier for more details.
Winter Fuel Payment
If you were born on or before 26 September 1955 you could get a Winter Fuel Payment. This is between £100 and £300 each year to help you pay your heating bills. You'll be eligible for this money if you get the State Pension or certain other benefits. How much you will get depends on your age and who you live with. The payment is automatic, so you don't need to make a claim.
Cost of living payment
If you're on certain benefits, you'll have been entitled to a £650 cost of living payment in 2022. Those eligible for this money will have received the first payment (£326) in July, with the remaining £324 due to be paid between 8 and 23 November. But another support payment will be made in instalments between spring 2023 and spring 2024. Find out who is eligible for the new cost of living payment.
Cost of living payments are automatic, so you don't have to make a claim or contact anyone. The money will be paid straight into your bank account with the reference 'DWP Cost of Living' or 'DWP COL'.
Paying energy bills with benefits
Fuel Direct is a government scheme that allows energy customers on certain benefits to pay off their existing energy debt direct from their benefits.
The scheme is designed to help people on Universal Credit budget by making weekly payments on their behalf and stopping debt building up.
You need to contact the DWP to apply for Fuel Direct. Once you're on Fuel Direct, your energy supplier can't take debt action against you.
Household Support Fund
The government announced a £500m support fund for vulnerable households in September 2021, then doubled the cash available to £1m six months later.
The funding has been given to local authorities which are distributing it to struggling households in the form of a one-off non-repayable grant.
You need to apply to your local council to get support this way. Help is normally given out in the form of energy or supermarket vouchers.
Can I get a fuel voucher?
If you have a prepayment energy meter and can't afford to top it up, you may be able to get a free gas and electric voucher worth £49 from the Fuel Bank Foundation. The charity operates more than 140 Fuel Bank centres across the country. It does this in partnership with advice agencies and food banks charities.
The idea is that emergency prepay credit will stop people from being forced to 'self-disconnect' because they can't afford to top up their energy meter.
To be eligible, recipients must be in need of food support and have been deemed as in 'crisis need' by an independent referrer. Bodies such as Citizens Advice, your GP or a social worker can refer you for a food or fuel voucher.
Energy expert at Uswitch.com, Sarah Broomfield says: "If you are on a prepayment meter, or don't use gas or electricity to heat your home, and can't afford to pay for fuel, then you may also be eligible for fuel vouchers.
"Check your local council's website for details on how to apply. If you rely on oil, LPG, coal or wood for your heating then you'll need to apply through your local Citizens Advice."
What happens if I can't pay my gas and electricity bills?
If you can't afford gas or electricity, don't panic - you're not alone. But it's really important to keep paying what you can afford to pay. If you simply stop paying your bills or cancel your direct debit (even if on the advice of campaign group Don't Pay UK), you can end up with a black mark on your credit score which will affect your finances in the long term.
You might also find that you are moved onto a prepayment meter where you need to pay for your energy upfront, which is more expensive in the long run. You could even end up being taken to court and given a county court judgement to force you to pay, which can make it more difficult for you to borrow money in the future, whether that's taking out a mobile phone contract, credit card or a mortgage.
Can electricity be cut off if the bill isn't paid?
Your energy supplier could cut off your electricity supply if the bill isn't paid – but this is a last resort. The Electricity Act 1989 requires your supplier to work with you to find the best way to manage your energy costs and any debt. This might involve setting up an affordable repayment plan.
If you can't agree on this, your energy supplier can apply to court for a warrant to enter your home and change your gas and electricity meters to prepayment meters. Any arrears you have will be added to the meter and a set amount will be deducted each week.
In very rare cases, the supplier will apply for a court warrant to enter your home and cut off your supply.
There are extra measures in place to protect you against being disconnected if you are a pensioner, have long-term health problems, are disabled, or have children in your household.
How long can energy suppliers chase you for debt?
Energy firms can chase you for debts up to six-years-old. If it's been six years or more since you made a payment or were in contact with the creditor, the debt becomes 'statute barred', meaning it can no longer be recovered through court action. However, the debt still technically exists.
There are also some situations were suppliers can't chase you for debts more than 12-months-old. Under Ofgem's back-billing rules, you can't be charged for gas or electricity used more than a year ago if you have not been correctly billed for it. This rule could apply if you are disputing a bill, if your supplier previously set your Direct Debit too low, or if previous bills were based on estimated meter readings.
Can energy debt be written off?
Energy debt can be written off in some specific circumstances. Firstly, if you are struggling with energy debt you can ask your supplier to write off what you owe. However, it doesn't have to agree to this. Secondly, a bill can be written off if the debt is more than 12-months-old and the supplier was at fault in the way your bill was calculated.
'Statute barred' debts aren't technically written off – they still exist – but you can't be chased through the courts for the money.
Can I switch energy providers if I owe money?
You can switch energy providers if you owe money, but it depends on how much you owe, how long you've been in debt for and what kind of meter you have. If you have a standard credit meter, you can switch energy suppliers if you've been in debt to your supplier for less than 28 days. If you've owed money for more than 28 days, you'll need to repay it before switching.
Your supplier can't stop you from switching if it's their fault you're in debt – for example, if you have been sent inaccurate bills.
The rules are different if you have a prepayment meter. You can still switch with debts of up to £500 on gas and £500 on electricity. But if you have more debt than this you won't be able to switch.
If you switch suppliers while in debt, your new supplier will take on the debt and you'll repay it to your new supplier instead. Your new supplier should work with you to agree an affordable repayment plan.
Resources to help if you are struggle to pay your energy bills
StepChange
Free debt advice
Helpline 0800 138 1111
Open Monday to Friday 8am to 8pm and Saturday 8am to 4pm
National Debtline
Free debt advice
0808 808 4000
Webchat service is available Monday to Friday, 09:00 to 20:00 and Saturday 09:30 to 13:00
Citizens Advice
Free debt advice
Enter your postcode into the search facility to find the contact details for your local Citizens Advice
Samaritans
Call free at any time and on any phone - 116 123
Video of the Week:
Parenting advice, hot topics, best buys and family finance tips delivered straight to your inbox.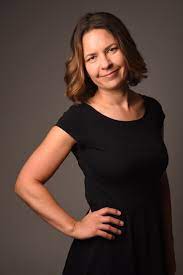 Emma Lunn is a multi-award-winning journalist who specialises in personal finance and consumer issues. With more than 18 years of experience in personal finance, Emma has covered topics including all aspects of energy - from the energy price cap to prepayment meter tricks, as well as mortgages, banking, debt, budgeting, broadband, pensions and investments. Emma's one of the most prolific freelance personal finance journalists with a back catalogue of work in newspapers such as The Guardian, The Independent, The Daily Telegraph, the Mail on Sunday and the Mirror.