Prepayment energy meter tricks you should know if you pay for your energy in advance
If you have a prepayment meter, follow these tips for how you can keep your energy bills as low as possible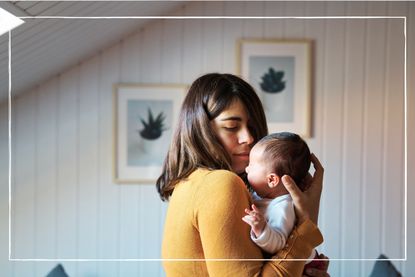 (Image credit: Getty Images)
Follow these prepayment energy meter tricks to keep your bills as low as possible.
Around 24 million households are still worried about how much their energy bills will cost , even though the Energy Price Guarantee is now in effect. Out of those 24 million households, around 4.5 million have prepayment meters at home.
Prepayment meters are designed to let you manage and control how and when you pay for the energy you use. But a major downside is that prepayment tariffs are more expensive than deals available for those on standard meters, meaning your money can run out quickly. There are also fewer tariffs and suppliers to choose from. But there may be good news on the horizon as the government is expected to bring prepayment energy meter prices in line with those who pay by direct debit.
In many cases, those who struggle to pay their energy bills have been forcibly moved to prepayment meters, making the affordability even more difficult.
But charity Citizens Advice is calling for a complete ban on forced moves to prepayment meters until better customer protection is in place.
Dame Clare Moriarty, Chief Executive of Citizens Advice, said: "All too often the people finding it hardest to pay their bills are being forced onto a prepayment meter they can't afford to top up. This puts them at real risk of being left in cold, damp and dark homes.
"The staggering rise in the cost of living means many simply cannot afford to heat and power their homes to safe levels.
"New protections are needed to stop people being fully cut off from gas and electricity. Until then, there must be a total ban on energy companies forcing those already at breaking point onto prepayment meters. If Ofgem doesn't act, the government must intervene."
If you pay for energy using a prepayment meter, there are steps you can take to minimise how much you spend.
7 prepayment energy meter tricks you should know
1. Use less energy
It might sound obvious, but the easiest way to keep your energy costs down is to use less energy at home (and if you're wondering is electric cheaper than gas, we've got the answer).
Solar Panels Network founder Alan Duncan says: "One of the best ways to save money is to only use energy when you need it. For example, during the daytime, you can open curtains and blinds to let natural light in. This will help reduce your reliance on artificial lighting, which can add up quickly on your bill. Additionally, unplugging devices that are not in use can also help lower your energy consumption."
Research by pay as you go energy supplier Utilita Energy found that households reliant on oven cooking could save up to £604 per year by switching to more energy efficient cooking methods. It found that air fryers and microwaves are the cheapest to run.
2. Get a smart meter installed for free
Energy companies are currently rolling out smart meters to all UK households. You can get a smart meter whether you have a post-pay or prepayment meter.
A spokesperson for Utilita Energy says: "If a household has an old-style prepayment meter, they should request an upgrade from their supplier. An upgrade would make them smart-enabled, meaning they can top-up remotely – even via a smartphone app – rather than needing to pop to the local shop, for example.
"If they are already smart-enabled, they should be able to see what they are using and spending, which will have an impact on their usage. When you can see, you can save."
Utilita says its customers reduce their energy use by an average of 11% after becoming smart-enabled.
3. Top up at the right time
It might be possible to save money on electricity by topping up your prepayment meter to the maximum possible before the next price rises take effect (prices will rise again on 1st April 2023, when the Energy Price Guarantee rises from an annual £2,500 to £3,000). Doing so will mean you get charged at the old unit price for longer, saving you cash.
However, there has been some conflicting and confusing information circulating about this money saving tactic. The latest research from MoneySavingExpert.com (MSE) suggests this trick may work if you have an old-style (not smart) prepayment electricity meter with any supplier except Scottish Power or E.ON. MSE founder Martin Lewis thinks it might work best with British Gas, Octopus, Shell Energy and Bulb meters, but there are no guarantees.
4. See if you qualify for energy vouchers
Check if you are eligible for any free gas and electricity vouchers to help you pay your bills.
Sue Anderson, head of media at debt charity StepChange, says: "Households with prepayment meters may be eligible for fuel vouchers that they can use to top up their energy.
"The vouchers are available through some food banks and other local support organisations, and you'll need to have been referred by an advice provider, GP or similar."
The vouchers are worth up to £49 and funded by charity the Fuel Bank Foundation. Eligibility criteria varies from organisation to organisation, but you normally need to be claiming benefits or on a low income.
5. Switch to a credit meter instead
You'll have access to cheaper energy tariffs if you switch from a prepayment meter to a standard credit meter.
Speak to your energy supplier if you want to make the switch. It's normally quite straightforward, and your new meter should be installed for free.
"While they can be helpful for monitoring usage and expenditure, prepayment meters are usually the most costly method of paying for energy and consumers also have to pay a standing charge even when not using their energy," says StepChange's Sue Anderson, "People are generally moved onto prepayment meters due to energy arrears and suppliers can add debt repayments to the meter which can mean energy top-ups end up repaying debt rather than providing much needed energy."
6. Switch supplier
If you prefer to stick to a prepayment meter, you might be able to save money by switching to a different supplier offering a prepayment tariff.
However, the energy crisis means it's not a good time to switch suppliers at the moment – but it's something to bear in mind for the future.
7. Claim money from the Energy Bills Support Scheme
Almost every household in England, Scotland and Wales will receive a £400 energy grant, paid in instalments between October 2022 and March 2023.
Most billpayers will get the discount automatically applied to their accounts, but those households with old-style prepayment meters will need to collect and redeem a discount voucher instead.
There will also be an additional £900 cost of living payment for qualifying individuals paid between spring 2023 and spring 2024. Find out who is eligible for the cost of living payment and how it will be paid.
How do prepayment meters work?
Most people pay for gas and electricity after they use it, paying by either direct debit or on receipt of a bill. But households with a prepayment meter pay for energy before they use it, with a set up similar to a pay-as-you-go (PAYG) mobile phone.
Those with a prepayment meter need to buy credit and load it onto key or smartcard which they then insert into their gas or electricity meter. Some of the more modern prepayment tariffs use a smartphone app for top-ups. The credit is used each day for standing charges and also for each unit of energy used.
I can't afford to top up my prepayment meter – what should I do?
If you can't afford to top up your meter you can normally get up to £10 emergency credit. However, this will be paid back to your supplier the next time you top up.
If you run out of credit, ask your supplier for help. It may give you temporary credit if it agrees you're 'vulnerable' because you have a health condition, a young child, or if you're struggling financially.
If you're on a low income, you should check that you're claiming all the benefits you're entitled to. Organisations such as Citizens Advice and StepChange can help if you're struggling with debts.
You may be entitled to other support too. People on certain benefits are due to receive the £900 cost of living payment, while many people will also be able to claim the Warm Home Discount, or Winter Fuel Payment. Others may qualify for more help from their energy supplier.
We know this is a difficult time for many people as household budgets come under pressure. If you need to talk to someone, there is free support from the Samaritans. You can call for free on 116 123.
Emma Lunn is a multi-award-winning journalist who specialises in personal finance and consumer issues. With more than 18 years of experience in personal finance, Emma has covered topics including all aspects of energy - from the energy price cap to prepayment meter tricks, as well as mortgages, banking, debt, budgeting, broadband, pensions and investments. Emma's one of the most prolific freelance personal finance journalists with a back catalogue of work in newspapers such as The Guardian, The Independent, The Daily Telegraph, the Mail on Sunday and the Mirror.