Who is eligible for the £900 cost of living payment?
The government has confirmed the qualifying dates for those eligible for the cost of living payment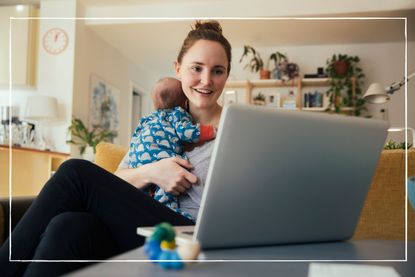 (Image credit: Getty Images)
This article has been updated to reflect the payment dates and qualifying period for the first instalment.
The government has announced who is eligible for the cost of living payment as well as when the first instalment of the £900 cost of living payment will be made.
This additional support for those struggling with the rising cost of living was announced by Chancellor Jeremy Hunt in his Autumn Statement back in November 2022. This cost of living payment follows various support already provided, including a £650 cost of living payment which was paid in two instalments in July and November 2022, and the Energy Price Guarantee which will remain in place until the end of March 2024.
Make sure you check the qualifying dates for the cost of living payments to confirm you are eligible.
Who is eligible for the cost of living payment?
The £900 cost of living payment will be available to those households who claim certain means-tested benefits. The Department for Work and Pensions (DWP) has now confirmed that the cash will be split into three installments which will be paid during 2023 and 2024.
Extra support of £150 for disabled people and £300 for pensioners has also been confirmed. Someone eligible for all three payments will get £1,350 from the government. However, the timing of the payments means that the most you can get in 2023 is £1,050.
To be eligible, you will need to be claiming a means-tested benefit, such as:
Child Tax Credit
Income-based jobseeker's allowance
Income-related employment and support allowance
Income support
Pension credit
Universal credit
Working tax credit.
You will also need to have been claiming the benefit, or have submitted an application that goes on to be successful during a very specific qualifying period. For the first instalment, these qualifying dates are between 26 January 2023 and 25 February 2023.
So if you think you might be eligible for one or more of these benefits and aren't yet claiming, it's worthwhile submitting your application as soon as possible to maximise your chances of qualifying for the £900 payment.
When will the £900 payment be made?
Rather than making a single payment, the £900 will be split into instalments, similar to how the £650 payment was made in 2022. The government just announced when the first payment will be made, but the specifics about other payments will be made nearer the time.
Spring 2023 – £301 to be paid between 25 April and 17 May 2023 for most people
Autumn 2023 – second instalment of £300
Spring 2024 – third instalment of £299
Summer 2023 – disability payment of £150
Winter 2023/24 – pensioner payment of £300
How will the cost of living payment be paid?
The cost of living payment will be made in three instalments, with the final instalment in spring 2024. This is slightly different to the previous £650 cost of living payment which was made in just two instalments, a few months apart.
Claimants who are eligible for any of the cost of living payments and receive tax credits, and no other means-tested benefits, will receive payment from HMRC shortly after DWP payments are issued.
The £900 cost of living payment will be delivered in three slightly different amounts (£301/£300/£299) to make it easier to track when payments have been received.
Swipe to scroll horizontally
| Header Cell - Column 0 | Amount | When will you get it? |
| --- | --- | --- |
| First instalment | £301 | £301 paid between 25 April 2023 and 17 May 2023 for most people on DWP benefits |
| Second instalment | £300 | Autumn 2023 |
| Third instalment | £299 | Spring 2024 |
Do I have to apply for the payment?
As with the previous £650 cost of living payment, you won't have to apply for the £900 cost of living payment - it'll be paid automatically if you are eligible.
The payment will be tax-free, will not count towards the benefit cap, and will not have any impact on existing benefit awards.
It's worthwhile checking whether you are entitled to any means-tested benefits and applying as soon as you can, to ensure you qualify for all or some of the new cost of living support. Use the benefits calculator at Entitledto to see what help you might qualify for.
Pensioners should check if the qualify for Pension Credit
You will be entitled to the £900 cost of living payment if you receive Pension Credit. However, many people eligible for this benefit have not signed up to receive it.
Pension Credit gives you extra money to help with your living costs if you're over State Pension age and on a low income. Pension Credit tops up your weekly income to £182.60 if you're single or your joint weekly income to £278.70 if you have a partner. Your income includes state and private pension payments, income from employment, and benefits payments.
"Almost a million pensioner households could miss out on the extra government support this year if they aren't signed up to receive pension credit when they're entitled to do so," said personal finance expert Laura Suter, "The government estimates 850,000 households are eligible for the benefit but don't claim it, meaning they face a double whammy of missing out on the benefit, as well as the £900 cost of living support payment."
While anyone eligible for Pension Credit has missed the cut-off to be able to claim last year's £650 cost of living support, they are still in time to claim this year's help. You can backdate a claim for three months.
Emma is a multi-award-winning journalist who specialises in personal finance and consumer issues. With more than 18 years of experience in personal finance, Emma has covered topics including mortgages, first-time buyers, leasehold, banking, debt, budgeting, broadband, energy, pensions and investments. Emma's one of the most prolific freelance personal finance journalists with a back catalogue of work in newspapers such as The Guardian, The Independent, The Daily Telegraph, the Mail on Sunday and the Mirror.
Parenting advice, hot topics, best buys and family finance tips delivered straight to your inbox.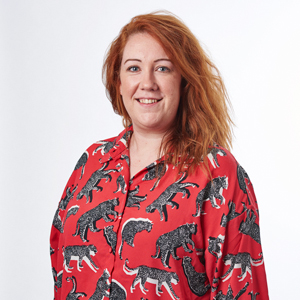 Sarah is Goodto.com's Money Editor, covering everything from energy price cap, cost of living payments and food prices to major sales, money saving tips and how to get more for less. A writer, journalist and editor with more than 15 years' experience, Sarah is allergic to confusing jargon and hates money-saving hacks that don't actually save you money. As well as putting a spotlight on the money news that will actually impact your family life, Sarah is also the Goodto team's guru on how to tell a good deal from a dud and the best way to dodge price hikes. When not writing about money, or picking the brains of leading personal finance experts, Sarah can be found hanging out with her rockstar dog Pepsi, getting opinionated about a movie or learning British Sign Language.