These festive Christmas tree cupcakes combine a rich chocolate sponge, a minty bright green buttercream, and a sweet star to make tasty Christmas cupcakes.
The light Swiss meringue buttercream in this cupcake recipe is made with mint flavouring and green food colouring, can be easily piped to resemble a tree then all you have to do is decorate as you wish. Practice your piping skills on a clean surface or plate before piping onto the cakes so you can get the effect right.
Ingredients
For the cakes:
50g self-raising flour
50g plain flour
175g caster sugar
90g good quality cocoa powder
¼tsp salt
125ml buttermilk
125ml warm water
½tsp vanilla extract
1 ½tsps vegetable oil
1 egg
1tsp baking powder
For the buttercream:
3 egg whites
225g caster sugar
Pinch salt
300g unsalted butter, cubed
1tsp vanilla bean paste/extract
Green food colour
Couple of drops of mint extract (optional)
For the stars:
75g fondant
Yellow food colour
¼ tsp gum tragacanth (optional)
Gold food paint
Gold lustre dust
3cm star cutters
You will also need:
Piping Bag with Wilton 1M nozzle
Method
For the star toppers: A day before you make the cupcakes, add ¼tsp of gum tragacanth (if using) and a dot of yellow food colour to the fondant and knead for 5 mins. Wrap in cling film and an air-tight bag and leave overnight.
The next day, roll the fondant to 1/8 of an inch thick and cut 12x 3cm stars. Leave them to dry for a couple of hours. When they are dry, paint them with the edible food paint and leave them to dry for 30 mins before dusting them with gold lustre.
For the cupcakes: Preheat the oven to 160°C/325°F/Gas Mark 3. Place 12 paper cases into a deep muffin pan. Sieve the dry ingredients into a large bowl, then add all other ingredients and beat until smooth.
Add the mixture to the cases and bake for 25 mins. Remove and leave the cakes in the tins for 10 mins before popping on a wire rack to cool.
For the buttercream: Add the egg whites, salt and sugar to a large heat proof bowl and heat over a pan of boiling water, making sure the water doesn't touch the bowl. If you have a sugar thermometer the sugar will be dissolved when it gets to between 140–160°F or when it doesn't feel gritty anymore. Be very careful as melted sugar is extremely hot.
When the sugar has dissolved, beat with an electric beater until you have stiff peak consistency - it should take about 8 mins. Stand mixers are good for this but not essential. Once you have stiff peaks and the bowl is cool to touch, add in the butter one cube at a time until all the butter has been mixed in. It may look like the buttercream split at one stage, this is normal, keep beating until you hear a slapping sound, this means it's ready. Add a couple of drops of mint extract and green food colouring until you get the desired taste and colour.
Add a Wilton 1m to a piping bag and add the buttercream to the piping bag. Pipe a swirl on each cupcake, by starting in the centre, working your way out to the paper cases using this as a guide to pipe up and around the star, reducing the size of the swirl as you go. Finish by pushing down slightly and pulling up quickly. Add the coloured sprinkles and a star to the top.
Top tips for making Christmas tree cupcakes
If the buttercream is too runny you could add a little more icing sugar. You could always put the buttercream in the fridge before icing the cakes so it can firm up.
You might also like…
Hummingbird Bakery's vanilla cupcakes recipe
Parenting advice, hot topics, best buys and family finance tips delivered straight to your inbox.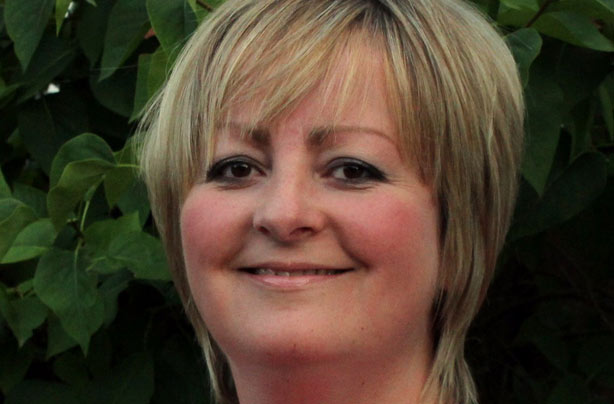 Victoria Threader is 'the queen of cupcakes' and a contributing Recipe Writer at GoodTo. Not only can she bake delicious cupcakes, she can decorate them too - with each of Victoria's cupcakes topped with handmade edible toppers. Some of her most popular cupcakes include: rainbow cupcakes, hidden shape cupcakes and even giant cupcakes.