This lemon curd pavlova is both sharp and sweet and can be made ahead. If you're looking for a new Easter dessert, we think this lemon curd pavlova is an excellent option. Our lemon curd pavlova is decorated with mini chocolate eggs and edible flowers but you could scrap the mini eggs if you're making this for another occasion. It would make a delicious summer sharing pud and is a show stopping alternative to birthday cake. If you're short on time you could use shop bought lemon curd, but making your own is a good use for the leftover yolks you'll have from making the meringues. Don't forget to browse our other pavlova recipes too – we've got lots of delicious options…
Ingredients
10 free range egg whites
350g caster sugar
1tbsp vanilla extract
1tbsp cornflour
1tbsp white wine vinegar
To serve:
600ml whipping or double cream
For the lemon curd:
2 large or 3 smaller lemons, zest and juice
3 egg yolks, 1 whole egg
90g caster sugar
40g butter, cubed
To top:
100g raspberries
100g blueberries
easter eggs and edible flowers to decorate, optional
Method
Preheat the oven to 130C/Gas 1.5. Beat the egg whites until thick and glossy, slowly add the sugar, whisking continuously.
Once the sugar has dissolved and the meringue forms thick peaks, whisk in the vanilla, cornflour and vinegar.
Spoon the meringue onto silicone mats or greased baking sheets, to form 4 circles ranging from large to small sizes.
Place in the oven and bake for 1hr 20mins. Once cooked, open the oven door and allow to cool.
Combine all the ingredients in a bowl and put over a pan of gently simmering water. Whisk for 20-25 minutes until thickened. Chill.
To serve: whip the cream until soft peaks form. Sandwich the meringue layers together with the cream and lemon curd and berries. Top with extra berries, flowers and Easter eggs if using. Serve immediately.
Top Tip for making Lemon curd pavlova
For the size of the meringue, measure your biggest circle as the size of your serving platter. Then go gradually smaller.
Parenting advice, hot topics, best buys and family finance tips delivered straight to your inbox.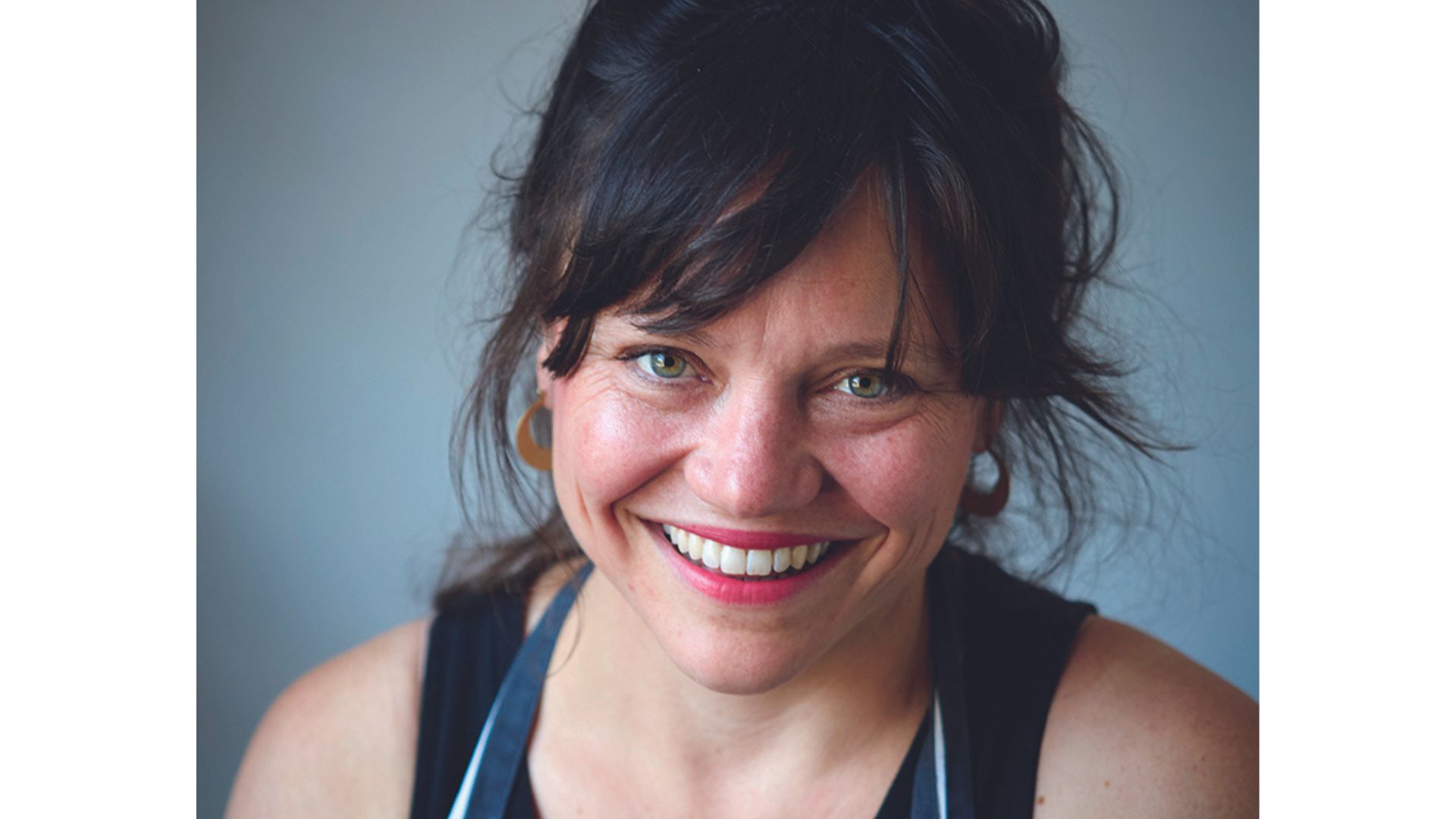 Jules is a creative and talented Food Editor with over 12 years' experience in the food industry across brands and magazine titles. Jules' experience is cast and varied, from food Editor to food writing. She is also passionate about food sustainability and has an amazing talent for food Styling.