Goodto Newsletter
Parenting advice, hot topics, best buys and family finance tips delivered straight to your inbox.
Thank you for signing up to GoodTo. You will receive a verification email shortly.
There was a problem. Please refresh the page and try again.
This rainbow vegetable pizza has all of your five-a-day in one amazing array.
Dietary experts say you should eat a rainbow of vegetables to get the best mix of vitamins and minerals, so we've taken that literally with this pizza. Don't be daunted by the idea of making your own pizza dough - it's easy and you can get the kids involved with the toppings - it's a great way to get them used to more vegetables. Our mummy blogger Anneliese says: 'We love pizza in this house. I'm newly converted to homemade pizza. This one ticks all the boxes: it looks amazing and it encourages fussy eaters to tuck into their 5-a-day. Who can resist a courgette when it's part of a rainbow?'
Ingredients
1 quantity of our classic pizza dough
185g Greek yogurt, chilled
3 heaped tbsp tomato puree
1tsp oregano
A good drizzle of olive oil
Salt and pepper
1 clove of garlic, crushed
40g Parmesan, grated
100g Mozzarella, torn
A handful of cherry tomatoes, sliced in half
½ orange pepper, diced
198g tin of sweetcorn (you could use frozen sweetcorn if preferred)
½ courgette, diced
1 small red onion, diced
Method
First of all preheat your oven to 200°C/400°F/Gas Mark 6 and follow all the steps of our classic pizza dough recipe.
Once you have left your dough to prove for forty five minutes you are ready to roll one quarter of the dough out into a circle shape with the help of a rolling pin. If you want to make more than one pizza you can roll out the rest of the dough and increase your amount of toppings. It might be a good idea to measure your largest baking tray and use the size as a guide.
Lightly grease your largest baking tray and then gingerly transfer the shaped dough to lie neatly on top. You could always shape the dough after it is safely on the tray if you prefer.
Now it is time to turn your attention to the pizza topping. This is the really fun part. First of all put the olive oil, crushed garlic and salt and pepper, along with the tomato puree and oregano into a bowl. Your child can give the mixture a good stir and then carefully spread it over the pizza base.
Pass your helper the grated cheese. They can enjoy sprinkling it over the tomato sauce. My little boy told me that it was snowing cheese!
If your child is very young, then it isn't wise to let them use a sharp knife, so you will be busy slicing up the vegetables whilst they stir the sauce. However, if your child is older, then perhaps they can take the lead and carefully prepare the colourful selection of vegetables under your close supervision.
Your little helper, whatever their age, can now enjoy adding the vegetables in rows over the pizza base. My three year old got so much enjoyment out of carrying out this fun task. It was lovely to watch. I must confess that I also enjoyed adding the vegetables - it felt strangely therapeutic!
When you are happy with the look of your rainbow pizza it is time to place it into the preheated oven and leave it to cook for approximately 30 minutes. Keep a keen eye on it though - you don't want burnt veggies.
Once the pizza is cooked through, carefully transfer to a wire rack to cool. My heart was in my mouth when I did this but thankfully there were no casualties.
Watch the wonder on your child's face when they see their beautiful creation. Cut the colourful pizza into slices and enjoy your work of art.
Watch how to make this rainbow vegetable pizza
Top tip for making rainbow vegetable pizza
This recipe makes one large rainbow pizza and you should have enough trimmings to make another, small based pizza. Any spare veggies can be used up on the second pizza.
What alternative vegetables can I put on this pizza?
If your little one is very averse to one particular vegetables, you can swap it out for one of the below:
Instead of red tomatoes: Chopped red peppers
Instead of orange pepper: Roasted pumpkin or butternut squash
Instead of sweetcorn: Yellow peppers, yellow tomatoes or pineapple
Instead of courgette: chopped broccoli florets (toss them in oil so they don't singe), or a row of rocket (add after cooking).
Instead of purple onion: blanch the tops of some purple sprouting broccoli in boiling water for 2 mins, then add to the pizza 5 mins before the end of cooking.
You might also like...
Parenting advice, hot topics, best buys and family finance tips delivered straight to your inbox.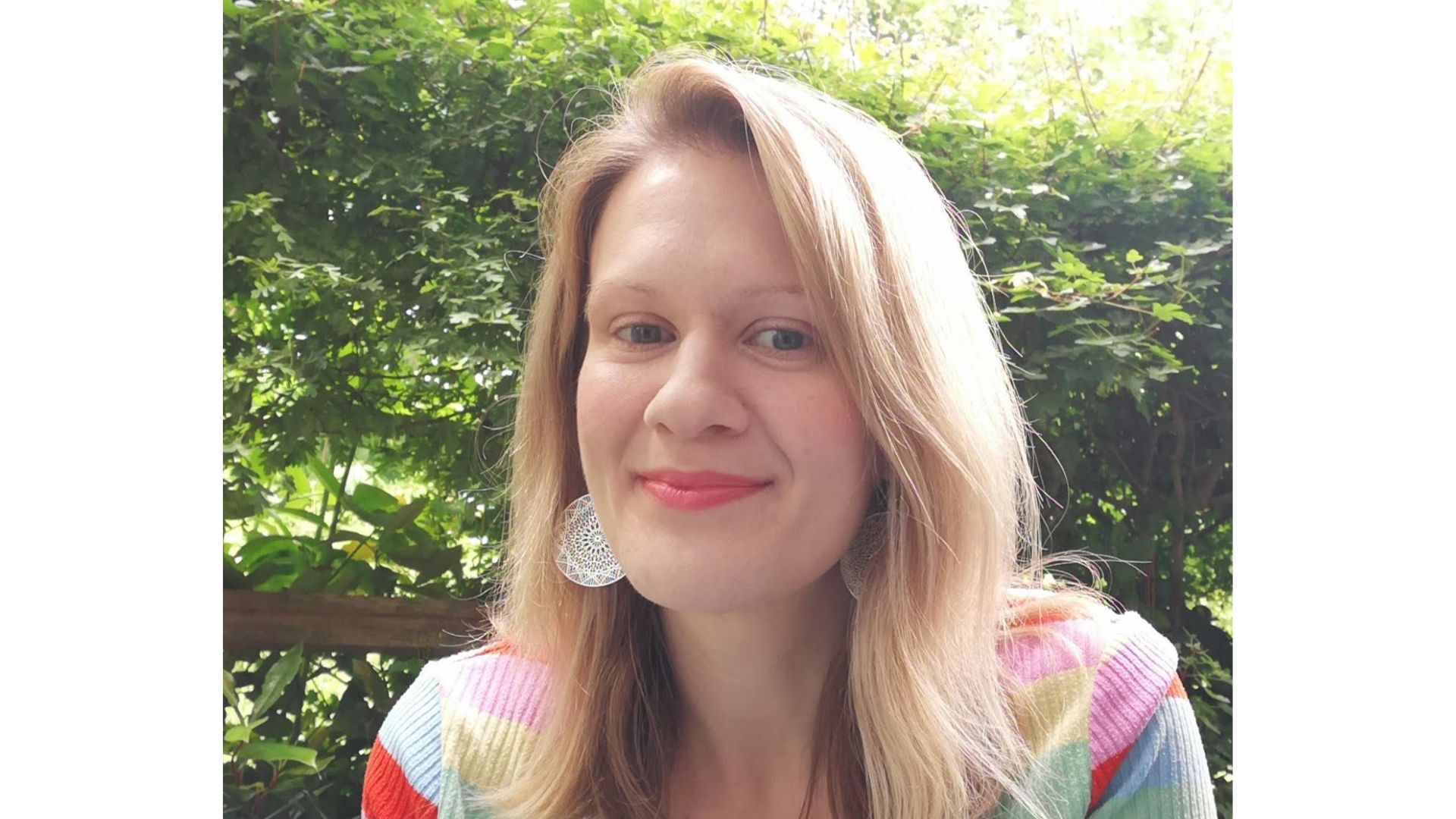 Author, writer and Mum of three, Anneliese Giggins has been creating recipes for Goodto.com for the past 9 years. She has also created food-related content for household names such as Daily Mail, Daily Express and Goodto.com. Her most successful to date was how to feed a family of 4 on £20 a week.