This low fat lemon drizzle has 155 calories and 1.5g saturated fat per slice which is much lower than the classic much-loved bake.
If you're craving a slice of lemon drizzle cake but are trying to watch your calorie consumption, this recipe is perfect. It uses low-fat spread instead of butter meaning each slice of cake is only 155 calories. We've used demerara sugar for the topping but you could omit this to reduce the calories further. It will still taste great and if you're craving some crunch consider a scattering of toasted flaked almonds instead.
Ingredients
180g low-fat spread
180g caster sugar
3 eggs, beaten
180g plain flour
1 tsp baking powder
2 lemons
1 tbsp Demerara sugar
Method
Preheat the oven to 150C (130C fan, Gas 2). Grease a 2lb loaf tin and line with a strip of baking paper than overhangs on the longest sides of the tin. This will make it easier to lift out. Beat the low-fat spread with the caster sugar until light and fluffy. Gradually add the egg. Sieve in the flour and baking powder and beat again adding the finely grated zest of both lemons.
Pour into your loaf tin and bake in the centre of the oven for 1 hour or until a skewer inserted into the thickest part comes out clean.
When the cake is cooked - remove from the oven and pour over the juice from the 2 lemons and sprinkle with Demerara sugar, allow to cool and then serve cold in slices.
Tips for making low fat lemon drizzle
This recipe comes from the founder of the popular Hip & Thigh diet Rosemary Conley. She has more than 50 years experience in the diet and exercise industry and has helped countless people on their weight-loss journey. For ideas on how to upgrade this bake to a dessert or instructions on how to freeze it, read below.
How many calories are in a slice of cake without icing?
Unlike most drizzle recipes, this cake is simply soaked with lemon juice and so it is only 155 calories. If you added a traditional icing glaze to the cake it would increase the calories by approximately 30 calories per slice. This is based on a simple mixture of 100g granulated sugar mixed with the juice of two lemons.
Serving suggestions for low fat lemon drizzle
To transform this humble cake into a low cal dessert, consider serving with a scattering of fresh raspberries and a dollop of thick yogurt. You could also use a low-fat ice cream or custard depending how indulgent you want to me.
You could add a handful of blueberries to the cake batter for a relatively low calorie boost in flavour and appearance. You could also sub out 50g of flour for some ground almonds if you like.
Can you freeze low fat lemon drizzle
Yes this cake can be frozen once baked and cooled. The Demerara topping may not survive the freezer process but the cake will still taste fantastic. Wrap the whole cake or cut into slices, either way make sure it's wrapped tightly in clingfilm to prevent freezer burn.
We find using a serrated knife gives the best results when slicing the cake. Food writer Jessica Ransom uses this Victorinox bread knife at home and highly recommends it.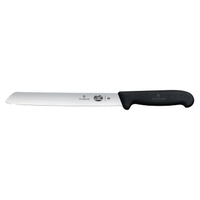 Victorinox Bread Knife 21cm Serrated Edge - View at Amazon
Not only will this knife make light work of slicing your low fat lemon drizzle into even portions, it's fantastic when cutting loaves of bread too. The handle is comfortable to hold ad the stainless steel blade is very durable and easy to clean.
For those not worried about calorie counting, we recommend baking this lemon pound cake. It has cream cheese in the cake batter for a rich tasty and fluffy final texture. You might also like our lemon cake with poppy seeds which looks very impressive once sliced to reveal the speckled centre. If you want a cake that will last for a few days without deteriorating, our lemon cake with olive oil is perfect. It stays very moist and actually improves in flavour a few days after baking as everything infuses and intensifies.