Slimming World's pasta with prawns, chilli and tomatoes recipe is light and low calories, but will still leave you feeling full and sated.
We love this slimming supper because it feels special even though it's light on calories and fat. It's one of our favourite Slimming World recipes for days when you want a filling supper really quickly - it's ready in less than 20 minutes. King prawns are extra big and juicy, and while they are more expensive than regular prawns, they really make this dish. It's worth splashing out on them if possible. After all, sometimes you need a treat when you're on a slimming regime. We've added a good hit of chillies here because they give the dish a lovely punchy spice. However, you can reduce the amounts if you like your spice more subtle.
Ingredients
400g dried pasta shapes (eg penne tubes, farfalle bows or conchiglie shells)
Low-calorie cooking spray
2 garlic cloves, peeled and finely chopped
2 ripe plum tomatoes, finely chopped
2 long red chillies, deseeded (optional) and diced
400g cooked and peeled tiger prawns
2 x 70g bags wild rocket
A crisp salad, to serve
Method
Cook the pasta according to the packet instructions. Drain and set aside.
Spray a deep frying pan or wok with low-calorie cooking spray and place over a high heat.
Add the garlic, tomatoes and red chillies, season well, add the prawns and heat through for a minute or two. Then add the drained pasta.
Remove from the heat, toss over the rocket and stir to mix well. Serve immediately with a crisp salad if desired.
Top tips for making Slimming World's pasta with prawns, chilli and tomatoes
This recipe works just as well using crab meat or other seafood like squid rings or mussels instead.
Is pasta healthy or unhealthy?
Eaten in moderation, pasta absolutely can be part of a healthy, weight loss diet. It's a staple of the Mediterranean diet, which is considered one of the healthiest diets in the world. Often the unhealthiness of pasta dishes is in creamy, high-fat sauces that are added to them.
Can I use wholewheat pasta in this dish?
We've used regular pasta here, which has a lower fibre content than wholewheat. It would certainly be more healthy to swap the refined white pasta for a wholewheat version. However, because the sauce here is so light and delicate, we prefer the milder taste of regular pasta. Wholemeal pasta is especially good with thicker, tomato-based sauces which coat the pasta entirely.
For more information on the Slimming World plan, visit slimmingworld.co.uk
You might also like...
Parenting advice, hot topics, best buys and family finance tips delivered straight to your inbox.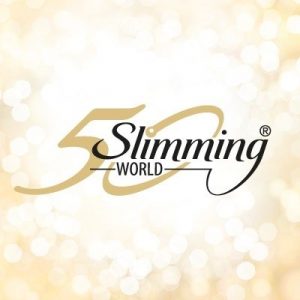 Slimming World is a weight management organisation that dates back from 1969. It holds thousands of weekly groups for members all over the UK influencing millions of people to eat healthier and manage their weight. From breakfast to lunch, from dinner to dessert, we've got lots of healthy and simple Slimming World recipes and ideas to keep you on track when it comes to taking part of the Slimming World plan.