Prince William pays emotional tribute to NHS nurse who died of Covid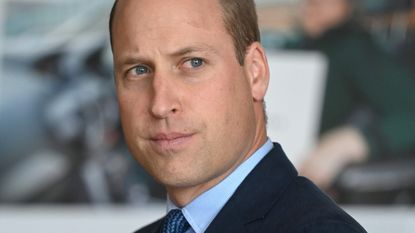 (Image credit: Getty Images / Pool/Samir Hussein / Contributor)
Prince William shared a heartfelt statement paying tribute to NHS nurse Estrella Catalan who died after a battle with Covid.
The Duke of Cambridge has expressed his sadness and sent his condolences to the family of local nurse Estrella Calatan who sadly died of Covid-19 at Norfolk and Norwich University Hospital.
The hospital is close to Cambridge's Norfolk home, Anmer Hall, and Estrella worked there for 18 years.
Prince William joined the East of England's NHS leadership meeting where he urged executives to speak about mental health. He told them to encourage their workforce to "feel emboldened and inspired to take it [mental wellbeing] seriously."
Prince William then went on to share a heartbreaking message in honour of Estrella who died after contracting coronavirus.
"I also want to just sort of pass on my thoughts to all of you and your teams about Estrella Catalan, who I believe was a much-loved member of most of your teams and had been in the region for a long time at I think King's Lynn and N and N."
He continued, "And I imagine that's hit everyone very hard so I'm very sorry to hear that, and my thoughts from my family are all with all of you who knew her and her family."
Estrella, 52 had been interviewed by the BBC from her bed in the hospital when she was ill with Covid.
In the heartbreaking clip she said she just wanted to help her patients and felt "helpless" being the one who was sick.
A Gofundme page which was set up in her honour has raised £35,000 for her family. The beloved nurse leaves behind her husband Melvin and their sons John and Josh.
Prince William and his wife Kate Middleton have been working remotely throughout the UK's lockdowns to support NHS staff working during the health crisis.
During a video call with London hospital staff last month, the future King revealed that he hammers home the importance of the NHS' work to his children Prince George, Princess Charlotte and Prince Louis every day.
"Catherine and I and all the children talk about all of you guys every day, so we're making sure the children understand all of the sacrifices that all of you are making."