How healthy is your postcode?
New website reveals the health risks for your area of the country, including breast cancer, but what will your postcode show?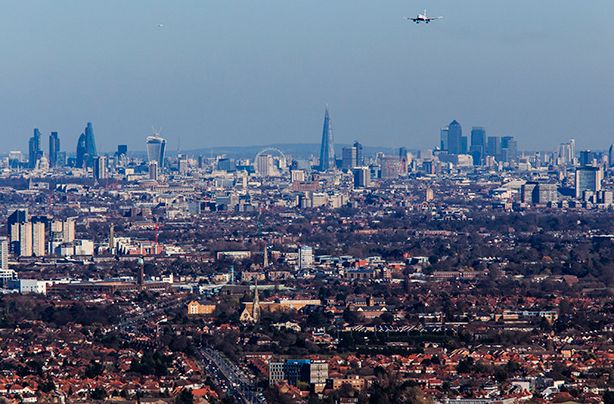 Ever wondered how healthy the area you live in is compared to other parts of the country? Well now you can find out. A new interactive online map shows you the risk levels associated with diseases according to the region you live in and compares them to environmental factors too.
Researchers have made the Environment and Health Atlas for England and Wales (opens in new tab) which shows you the pattern of various diseases across England and Wales, and then allows you to compare this to maps tracking environmental factors such as air pollution, sunshine and pesticides. By entering your postcode, the map will allow you to zoom into a neighbourhood of around 6,000 people and see how high or low the risk in your area for the disease you've selected is.
This map shows the levels of risk for breast cancer in the UK. The areas that are shaded orange are at the higher level of risk whilst the purple areas have lower risk
The healthiest places seem to be in central London, North Norfolk, parts of Suffolk, and Brighton & Hove, while the riskier areas tend to be in the North West, parts of Yorkshire and South Wales.
Researchers have, however, warned against simply comparing the health maps with the environment maps and linking between the two, as there will be a number of other factors at play. For example, although the sunshine map shows that parts of Kent have some of the highest levels of average daily sunshine in the country, the skin cancer map shows that the same area is one of the lowest for cases of the disease.
Professor Paul Pharoah, Professor of Cancer Epidemiology at the University of Cambridge, said multiple risk factors are more likely to have an effect on the chances of developing a major disease rather than environmental exposures. 'In other words, people should adopt a healthy diet and lifestyle as far as possible. This atlas does not enable anyone to judge their individual absolute risk. People should definitely not use this atlas to decide where to live.'
Where to next?
-Check the levels of risk for your postcode with the interactive maps (opens in new tab)
-60 surprisingly simple ways to be a happy person