What are the new government guidelines for lockdown? Here are the rules that have and haven't been eased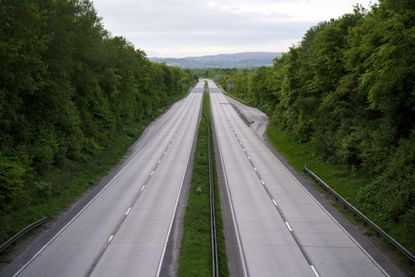 (Image credit: Getty Images)
On Tuesday 23rd June, the UK listened as Prime Minister Boris Johnson shared more updates on the next phase of the plans to unlock the country, during the coronavirus pandemic.
While the UK has been on lockdown since 23rd March, early on in May the PM gave a speech informing the public of a 'roadmap' out of the tight restrictions - and they have been lifting gradually ever since.
A few weeks ago, the Prime Minister also announced a new 5-stage alert system, signalling where the UK is in the fight against coronavirus. Currently, the UK is in the third stage.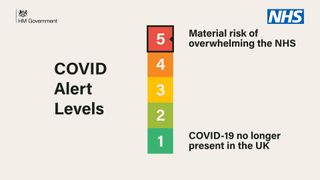 Yesterday though, Boris announced some of the most significant plans for weeks, explaining that many entertainment and hospitality venues could now plan to open on 4th July. He also gave an update on socialising with loved ones.
So what are the new government guidelines for lockdown? Can we see friends and family? When can grandparents help with childcare? And how are the UK's plans for easing the lockdown shaping up against other countries?
We take a look at some of the questions you might have...
What are the new government guidelines for lockdown and updated lockdown rules in the UK?
The first lockdown easing announcement on 10th May included a couple of major changes for the first few weeks. The first message was that people who cannot work from home can now travel to work. He explained, "We now need to stress that anyone who can't work from home, for instance those in construction or manufacturing, should be actively encouraged to go to work."
The other message was that people can now enjoy unlimited outdoor exercise. Sunbathing in parks will be allowed, as well driving to other outdoor areas, and you can play sports outdoors.
So what other eased lockdown rules have been announced since then?
Can I meet family and friends as part of the new lockdown rules?
On 23rd June, Boris Johnson announced a further easing of the lockdown. In his speech in the House of Commons, he confirmed that people can now meet indoors with friends and family in gatherings involving only two households.
However, he did remind people that they should still maintain social distancing whilst indoors, as well as the vital hygiene measures such as regular hand washing. This means we should still refrain from physical contact such as hugging.
Boris also explained that people could now stay overnight at loved ones homes.
Previously, we had been told that we could only meet in groups of six in private outdoors spaces such as gardens, or in public places like parks, all whilst staying two metres apart.
The announcement followed the news two weeks ago that people from single households could form support bubbles with another household.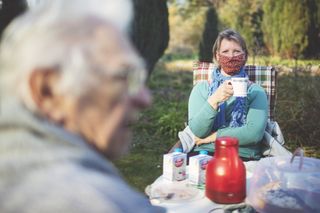 2m to 1m social distancing - have the rules changed?
The PM also announced yesterday that the mandatory social distancing guidelines have also changed, explaining that people should remain at least one metre away from one another - rather than the previously advised two metres.
However, he did state that people should still do as much as possible to remain 'one metre plus' apart, as well as taking all necessary precautions such as wearing a mask, sitting side by side and washing hands regularly.
Government guidelines for reopening restaurants and government guidelines for reopening pubs
Yesterday it was confirmed that restaurants, as well as cinemas, museums, art galleries, bars and other such venues could reopen on 4th July, as long as they adhered to social distancing and hygiene protocols.
Boris explained that they could reopen both outdoor and indoor seating, with table service indoors rather than allowing people to stand at bars waiting to order.
However, venues like nightclubs will still not be allowed to reopen yet.
One household will also be able to meet with one other household at a time in a pub or restaurant. You can also choose another household on another occasion.
Government guidelines on hairdressers reopening
Many will be delighted to know that hairdressers - and barbers - will now be able to reopen on 4th July. In fact, you can begin booking appointments now!
But, nail salons and beauty salons will not be following suit in early July. It is not yet known when these will be reopening.
Do I need to wear a face mask under the new rules?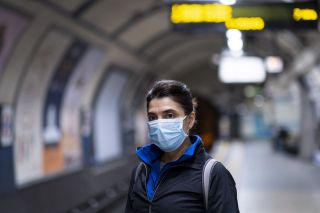 According to the newly published government document, face coverings should be worn in crowded places (e.g. the supermarket). Face coverings can be things like a scarf or a homemade covering. If you want to learn how to make a face mask without sewing, try our easy tutorial. You can also learn how to make a face mask from a sock.
The document details that proper, PPE-style face masks should be left for those who need them - such as NHS staff.
Should I travel to work under the new rules?
Guidance about work and travelling to work has been outlined in the new government document released a few weeks ago. It states that employees who cannot physically work from home are now being actively encouraged to travel to their offices by driving, walking or cycling. Public transport is discouraged still - so it is not yet clear how workers who rely on it should get to work.
Companies are working with the government to create safe working environments, and are being urged to consider staggered working hours. The government states that if you can work from home you should continue to do so.
Can I go to the beach during lockdown?
In England, you are now allowed to travel to outdoor spots such as the beach to sunbathe and enjoy the lovely weather. You may only travel alone or with members of your household.
It is also vital to maintain social distancing if you do travel to the beach during lockdown, staying apart from others outside your household at all times.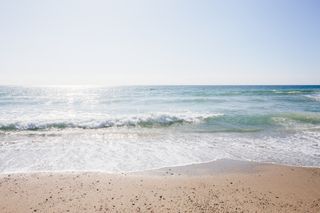 Can I move house or view houses under the new rules?
Yes - under the newly eased lockdown, buyers and renters are free to move or view homes once again, for the first time in two months.
Housing Secretary Robert Jenick announced that estate agents would reopen, removal firms could recommence work, and property viewings would be allowed again.
However, he reassured that the process would be carried out with all social distancing rules in place.
He said, "Our clear plan will enable people to move home safely, covering each aspect of the sales and letting process, from viewings to removals. This critical industry can now safely move forward, and those waiting patiently to move can now do so."
When will opticians open after lockdown?
A few weeks ago, opticians were only open for urgent or essential care - not for routine eye tests.
However, following the reopening of some other stores on 15th June, some opticians have reopened for routine eye tests.
Can we travel in lockdown?
While we can travel a little further now to exercise, there are still restrictions on travel within the UK - and certainly, even more when it comes to international travel.
While you can now drive to quiet beaches or green areas to sunbathe or exercise, all while social distancing, people are being discouraged from travelling anywhere to places like campsites or holiday homes until July.
Tourism Minister, Nigel Huddlestone said, "You and your household can head outdoors for your physical and mental wellbeing in England. But be respectful to local people and communities. You must adopt social distancing at all times. Then return to your primary home – no overnight stays, including second homes and holiday homes," a rule which extends to camping too.
During this time, you should also not cross the border into Wales or Scotland, as they still have strict 'stay at home' rules in place.
With regards to international travel, the Foreign & Commonwealth Office is still advising British people against all non-essential international travel. This is likely to stay in place for some time, with Health Secretary Matt Hancock saying that it's "likely to be the case" that the foreign holiday season won't take place this year.
Arrivals into the UK are also being quarantined for 14 days, too.
Are public toilets open during lockdown?
Now that we're allowed to travel a distance for exercise or to sit in the sun, it's only natural to wonder if there may be somewhere that we can use the toilet if we are a little further from home.
And this question is likely even more pressing, given that places with facilities are now closed - such as pubs and bars.
The answer is that the rules around public toilets changes from council to council. For example, public toilets in Surrey and East Suffolk Council have largely remained open during lockdown. But, in Ipswich and Essex, many have been, and remain, closed.
The best thing to do is check with the local council before heading out, if you are worried.
Can I visit the park under the new lockdown measures?
Yes - Boris Johnson announced clearly that visiting the park or outdoor green space for exercise, sunbathing, or sports with your household only is now freely permitted - as long as you keep a distance from people not from your household. You can also exercise in the park.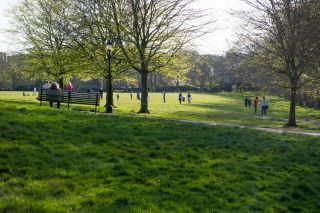 Can grandparents look after grandkids during lockdown?
Not being able to see or hug loved ones has been one of the biggest emotional tolls on people during the UK lockdown. And amongst those who were affected most were grandparents who could not see their grandchildren - as well as parents who can no longer rely on grandparents for childcare.
MORE: Why pets will suffer when lockdown is lifted - and how you can help them
But now, thankfully, single grandparents can join with another household to form a support bubble. From 4th July, two grandparents living together can also visit families inside the home, finally.
How are other countries around the world lifting their lockdown?
Many European countries have already, or are soon to, come out of lockdown restrictions. In Italy for example, bars and restaurants are open for takeaway services. People have also returned to work on building sites and in factories.
In the Netherlands, nurseries, primary schools and hairdressers have reopened with social distancing measures, as have some bars and cafes.
And in China, the epicentre of the lockdown, children have been allowed to return to school. However, this relaxing has sparked unease, as in some areas, coronavirus cases have spiked again - providing just how infectious the virus is.
Parenting advice, hot topics, best buys and family finance tips delivered straight to your inbox.
Amy is Senior Digital Writer across Woman & Home, GoodTo and Woman, writing about everything from celebrity news to health, fashion and beauty features. When she isn't obsessing over the latest dress drop from Marks & Spencer, you'll most likely find Amy out running, or with a cup of tea in hand ready to dive into a gripping new Netflix series.