How to tell if someone likes you according to a body language expert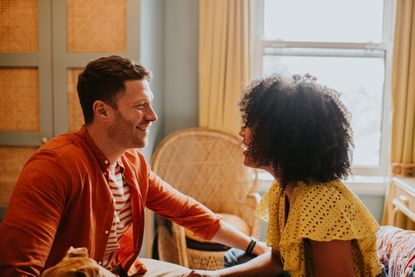 (Image credit: Future)
We've all been there. Desperately searching the internet for signs of 'how to tell if someone likes you' and wondering if we're reading the right signals.
Perhaps you hope the object of your affection will treat you to a gift from this year's best Valentine's gifts for her (opens in new tab) or spoil you by sending you a Valentine's day hamper (opens in new tab) as a declaration of their true feelings. Maybe you're holding out for a beautiful flower delivery (opens in new tab) and wondering what your chances are.
Alas, we all know the feeling of not being quite sure if someone is into you or not - and with that comes a myriad of dilemmas such as whether you should take the plunge and ask them out or let them down gently.
It's an akward scenario. Little wonder, then that on average for each month across 2022, there were a total of 2,295 internet searches for 'how to tell if someone likes you.'
How to tell if someone likes you

Happily, help is at hand. Wonder no more - now you can be sure to get your Valentine's Day message (opens in new tab) just right if you do pluck up the courage to send a card because card retailer Funky Pigeon (opens in new tab) has recruited body language expert Inbaal Honigman to help you pick up on the telltale signs of interest, in a bid to help tortured souls across the UK this Valentine's day
'Romantic feelings may come from the heart, but our entire bodies feel them – and physically express them,' says Inbaal. 'From head to toe, there are clues and hints that someone might like you in a uniquely loving way and it's worth paying attention to those physical expressions of love – while also carefully avoiding the obvious red flags.'
She adds: 'Dynamic body language can tell us whether someone loves or loathes you through the way they move, the way their features change and the way they naturally sway or hop when around you.'
Apparently, the eyebrow flash is another helpful hint for how to tell if someone likes you. Raising the eyebrows very quickly and dropping them again when talking to you or looking at you from afar says 'I am checking you out' or, if done mid-conversation, says 'I find your views fascinating.'
'Throwing the head back with wild abandon when you make them laugh is another good sign which shows you how funny they find you and that they relate to what you have to say - it's a show of vulnerability to display their throat,' continues Inbaal.
Relationship expert and co-founder of online divorce services company amicable (opens in new tab), Kate Daly says:
'There is rarely a guaranteed way to know whether someone is interested in you, and for those of us who are divorced and have kids, that can be tricky. Taking a punt on someone has implications. So, are there any things you can do to really know if it's worth booking that babysitter?
If someone likes you, they tend to be willing to initiate conversations. If they are shy or less confident, they might need you to go first, but being shy can be a tell-tale sign that they are interested. Don't be put off – but be warned that it can be a red flag if they never initiate, or the conversation dries up and stalls.
They are also likely to give you compliments. If your esteem is a bit low after a recent breakup it can be tempting to downplay compliments or shrug them off, but a better response is to reciprocate because self-deprecation is only attractive to a point!
People who like you remember things about you and bring them up in conversation. This shows they are interested in what you have to say, and it has registered with them – which is a good sign! Recognise whether they are also sharing things about themselves, because a closed book is a red flag.
Perhaps the biggest giveaway is a bit of physical contact. If someone likes you, they will find ways to make physical contact, such as brushing your arm or shoulder. And you can usually tell whether you like them too by how you react to their touch.
It's important to keep in mind that everyone expresses their feelings differently, and some people may not show their interest in a way that is easily recognisable. The best way to find out if someone likes you romantically is to communicate openly and directly with them – be straightforward, own your feelings and ask them about theirs.'
Still not sure how to tell if someone likes you? Below are Funky Pigeon's six key signs to look out for so that you can pick up on any indications of interest:
Lengthy eye contact - is a definite sign that someone is attracted to you, and what's more, it shows that they want you to be attracted to them in return.
Dilated pupils - When you're looking into their eyes if their pupils are dilated, that is a sign that they're drawn to you. And if they have glistening eyes or fluttering eyelashes that is an unmistakable sign of attraction.
Smiling - If their whole face smiles when they see you, they're genuinely happy to be with you. A big, broad, genuine smile is an indicator that the person is delighted with your company.
Licking their lips - can tell you that the person in front of you is thinking of you very intensely, with lots of desire. If the lips are also slightly parted, this person is seriously falling for you.
Paying attention - If they follow you with their whole face, even leaning towards you slightly and centring their attention around your mouth whilst keeping their gaze there, this is to show you how into you they are.
Body language - When interacting with you if their full body is mirroring yours, like a full-length mirror, there is an attraction there. Copying your gestures is another good sign that can help you tell if someone likes you.
But be warned. 'Many signs of deceit are the polar opposites of all the previous signs of love, and there are also a few other very subtle, yet unmistakable red flags to be cautious of,' adds Inbaal.
As well as scrutinising the object of your affection's behaviour for signs of lurve, here are five red flags you should also be aware of that can help you tell if someone likes you - or not.
Crossed arms - leaning backwards and looking away are all signs of disinterest.
Excessive blinking - can mean they are hiding something from you.
Looking away - from you frequently when conversing could mean that they're not really thinking of you.
Reaching for their ring finger - if someone has removed their wedding ring, their fingertips will keep reaching for their ring finger as they try to remember whether they've taken it off.
Phone turned upside down - if your date turns their phone upside down, but keeps flashing their eyes towards their phone, they're scared of what you might see.
Now that we've sorted how to tell if someone likes you, here's a quick roundup of this year's best Valentine's cards, just in case you're ready to make the first move.
Best Valentine's Day cards - our top 8 picks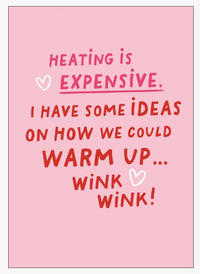 (opens in new tab)
Heating is Expensive Card, £1.99 | Funky Pigeon (opens in new tab)
From personalised photo cards to cheeky hidden message cards that you can only read when you pop on the secret reveal glasses included in the envelope, Funky Pigeon has Valentine's cards for absolutely everyone this year.
---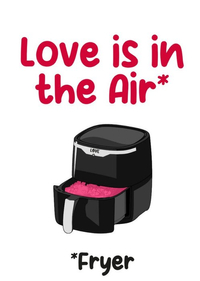 (opens in new tab)
Love is in the air fryer Valentine's Card, £3.79 | Moonpig (opens in new tab)
I'm constantly amazed by how much my air fryer dominates pillow talk in my house these days so this is definitely going into my basket. Moonpig has a huge range of Valentine's Day cards and you can add a FREE card to your order when you buy a Valentine's gift or bouquet.
---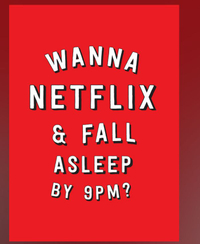 (opens in new tab)
---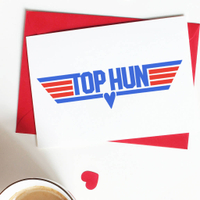 (opens in new tab)
'Top Hun' Valentine Card, £3.95 | NOTS (opens in new tab)
Not on The High Street is the place to go for Valentine's Day cards if you love the thought of unique designs from UK-based small businesses. Go for a bespoke handmade card for the extra wow factor.
---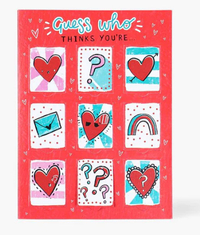 (opens in new tab)
Guess Who Advent Calendar Valentine's Card, £3.20 | Paperchase (opens in new tab)
Head to Paperchase if a bog-standard greetings card just won't do for the object of your affection. I love their pop-up and 3D cards for something classy and a little bit different.
---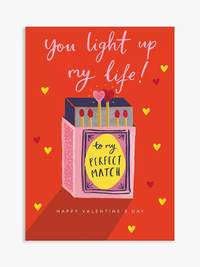 (opens in new tab)
Woodmansterne Box of Matches Valentine's Day Card, £2.70 | John Lewis (opens in new tab)
The range of Valentine's cards at John Lewis is a little smaller than some of the other retailers we've listed here but we rate their cards. Factor in that Standard Delivery within 5 days is £4.50, however.
---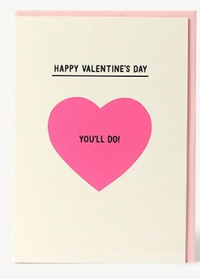 (opens in new tab)
You'll Do Heart Valentine's Card, £3.50 | Marks & Spencer (opens in new tab)
Good old M&S is hard to beat when it comes to good-distinctive greetings cards that will raise a smile and warm the heart this Valentine's Day.
---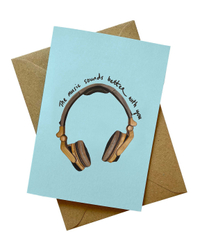 (opens in new tab)
Music Sounds Better With You Valentine's Day Card, £3.75 | Oliver Bonas (opens in new tab)
It's hard to beat Oliver Bonas for a classy card. Less variety than some of the online card retailers we've linked to, of course, and no personalised options but for a cool and quirky card, it's a good choice. Order by 3pm on Friday 10th February for Standard Delivery in time for Valentine's Day.
---
Related features:
As a parenting specialist, Heidi has written for Prima Baby, Gurgle and Practical Parenting and was baby gear editor of Mother & Baby magazine for six years, looking after regular consumer features for the shopping pages as well as specialist consumer content such as buying guides and gift guides.