Gemma Collin's reveals staggering three stone weight loss in eight months
Gemma Collins – dubbed 'The GC' – has lost an impressive amount of weight lately. She reveals why she feels better and has more energy.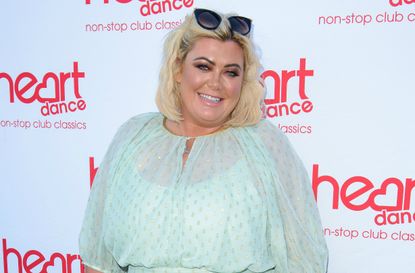 Gemma Collins – dubbed 'The GC' – has lost an impressive amount of weight lately. She reveals why she feels better and has more energy.
Love her or loathe her, Gemma Collins was one of the standout stars on this year's Dancing on Ice. After being inundated with TV offers, she has now signed up for her own reality series Diva Forever on ITV2, which gives us a glimpse into what life is really like for the Essex star.
With cameras following her every move 24/7, there is nowhere for Gemma to hide. When Woman's Own - our sister publication - caught up with the 38-year-old, she revealed how she's lost a staggering 3st since January, why she wants to keep her private life out of the spotlight from now on – despite having built her career on making it public – and how her larger-than-life 'GC' persona is all just an act…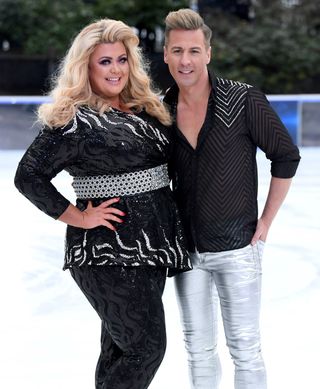 You've lost 3st this year and look incredible. Tell us how you've done it.
It's down to a mental change. At the start, I did use an appetite suppressant. When I saw my friend lose weight on it, I decided to give it a go. I stopped after about a month or so, I haven't used it since, and I've been able to maintain. I now make time to try and eat the right things. If I'd been driving into London before, I would have grabbed a McDonald's for breakfast, and before you knew it, I was grabbing bread again at lunch. On my way home, I'd pick up a takeaway. It's about making time in the day now and making sure I eat the right food.
Do you find that you have more energy?
I do. I've recently been on holiday with my family. Before, I used to be so excited when it was tea and cake time. This time it was not on the agenda. I also found myself buzzing up steep hills, whereas before I couldn't.
Do you want to lose more weight?
I do want to keep going, but you have to do it slowly. It's just not sustainable doing it quickly.
Is 'The GC' we see on TV the real you?
GC is the brand. Love or hate The GC, it's her people want to see.
When I put on the lipstick, lashes and hair extensions, that's The GC. But I am not like that with my family. I don't wear make-up when I go out for dinner and I don't dress up. The GC is the character!
In the first episode of your new ITVBe show Diva Forever, we see you turn up spectacularly late. Was this a deliberate move to go along with The GC's diva persona? No! I was four hours late to a photo shoot, but that was because I was at a different location getting my make-up done. On a day-to-day schedule, that wouldn't happen. If I was really like that, people wouldn't want to work with me.
Your on-off boyfriend Arg is in the first episode, too…Yes, people get to see a bit of everything. But I don't want to talk about my private life now. I want to keep that part of my life separate.
So what's next for you? Is there any chance we'll be seeing you on this year's Celebrity X Factor?
Everyone thinks I'm doing this, but I'm not. I've got lots of exciting TV projects planned, but I can't say anything at the moment. I will never forget where I came from, but I'm excited about the fact I'm in a position now where I can do things I want to and say no to things I don't. I've got a really good balance, and that is so important.
You can watch Gemma Collins' Diva Forever on ITVBe at 10pm on Wednesdays.
Parenting advice, hot topics, best buys and family finance tips delivered straight to your inbox.