Gogglebox fans devastated as the Baggs family confirm they're leaving the show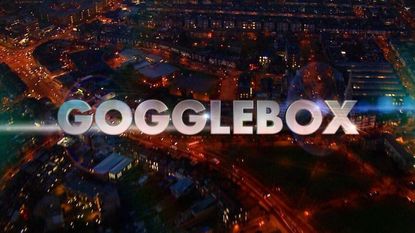 Gogglebox fans are heartbroken after the Baggs family from Essex announced they're leaving the show after three seasons.
Most of us have enjoyed watching The Baggs family react to hilarious shows or share glimpses into their personal lives on Gogglebox, but the family recently announced that they will be leaving the show.
The Essex family of four has been on our screens for three seasons, joining other cast members in 2020.
They noted "being so busy with other job obligations" as the reason for their exit, but hinted that they will be working on "exciting new projects".
After his success on TikTok, Joe took to social media to say, "Hey everyone! Wanted to give you a quick update on the Baggs family 💙
"After 3 incredible seasons on Channel 4's Gogglebox we have taken the decision to leave the show. We have loved every second of being part of the Gogglebox family and it's truly been the opportunity of a lifetime."
Joe's statement continued, "With lots of exciting opportunities approaching for us all, we just couldn't commit to filming another series but are so grateful for the opportunity.
"Thank you for all of your support whilst we have been on the show and over on TikTok. We hope that you're as excited as we are for what's coming next!"
Fans hurried to the comments section to share how sad they'll be to see the family leave, with one hoping they'd land their own TV project and writing, "Nooooooo!!!! One of my faves from the show. But to be honest you're more entertaining over on TikTok 😂🤣 I hope you guys leaving means there's a possibility of your own show coming 👀👀"
"Nooo!!! Gonna miss you guys," another fan penned.
While the news came as a surprise, fans wanted to send their best wishes as a third gushed, "I've absolutely loved watching you all. Your mum's laugh is just like mine🤣😂Will miss seeing you on Gogglebox. All the very best for your futures😘😘😘😘"
Since December 2020, Kudzai Chibaduki has worked as a trainee journalist at FUTURE, capturing all fashion, entertainment, and beauty content for the Lifestyle websites, as well as contributing to the shopping sections for Goodto.com's widely read online magazine. Kudzai previously worked as a freelance fashion wardrobe stylist, directing magazine photoshoots and coordinating the fashion direction of recording artists.