Netflix plans to crack down on those who share passwords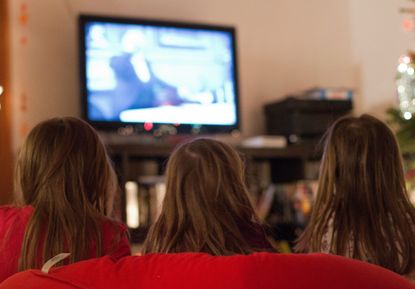 GoodTo newsletter
Sign up to the GoodTo Newsletter. You can unsubscribe at any time. For more information about how to do this, and how we hold your data, please see our privacy policy
Thank you for signing up to . You will receive a verification email shortly.
There was a problem. Please refresh the page and try again.
We're all a little guilty of sharing our friends and family's Netflix accounts - but a new move from the streaming service could make it a whole lot harder.
Netflix has announced that it plans to clamp down on people who share passwords.
Chief product officer, Greg Peters, spoke at Netflix's Q3 2019 earnings interview last week, where he said that the company is looking to address the phenomenon head on.
He said, "We continue to monitor it so we're looking at the situation. We'll see those consumer-friendly ways to push on the edges of that."
The announcement comes after a study found that the average Netflix (opens in new tab) account has five people using it, but only one footing the bill.
Research carried out by MoneySavingHeroes.co.uk shone a light on the sneaky Netflix sharers, with more than 60% saying they had no intention of ever setting up their own account.
Those who pay for accounts were also asked if their friends and family contributed towards the fee, but 81% said they did not.
In addition to this, nine out of ten sharers said they couldn't afford their own subscription.
Netflix is remaining tight-lipped on just how exactly it plans to expose individuals using other people's passwords, but it has said it hopes to do so "without alienating a certain portion of [its] user base".
The news comes after the streaming service recently raised its subscription prices, with standard plans increasing £1 for new and existing customers. Similarly, premium account holders were faced with prices rising £2.
And Netflix is looking at introducing ad commercials (opens in new tab) to its subscription service.
Perhaps it will take a page out of the book of technology firm Synamedia? The company recently launched a new AI system to track account sharing. Those found to be sharing face a forced upgrade or a potential removal of their account.
Hopefully, the folks at Netflix won't be so dramatic.
The good news is that it seems like there are no plans anytime soon, so no need to get your own account just yet.