The hidden detail of King Charles' new coins that will change the way kids learn to count (kind of)
Royal Mint has released a new set of King Charles coins and they'll help kids with their numeracy skills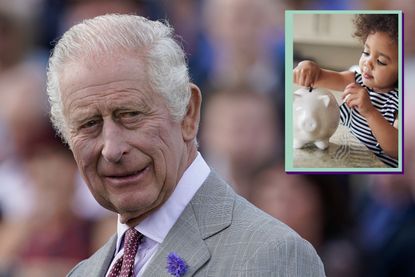 (Image credit: Getty Images)
King Charles' new coins have a hidden feature that is set to help kids count and identify the value of money - much to the relief of parents.
How to teach kids about money and its value can be tricky but money games for kids are a great way of helping them gain financial independence. And while the best bank accounts for kids and the best apps for pocket money can boost their savings, some children need a little extra help with numeracy skills.
And King Charles III, who already has a new 50 pence piece with his head, is set to feature on a full new set of coins 1p, 2p, 5p, 10p, 20p, 50p, £1 and £2 coins which have been unveiled by Royal Mint.
The redesigned coins, which are going to be put into circulation by the end of 2023 following the death of Queen Elizabeth II and mark King Charles' ascent to the throne, have a hidden feature that will help children identify figures and learn to count.
The designs, which mark the monarch's love of the natural world, feature a mix of insects and plants, with the tails side featuring the UK's flora and fauna.
While old coins will still be used, the new coins are a response to demand.
Rebecca Morgan, director at The Mint, told the BBC, "The large numbers will be very appealing to children who are learning to count and about the use of money.
"Also the animals and everything you see on these coins will appeal to children. They are great conversation starters."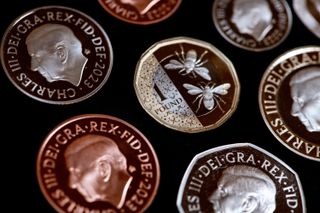 The three interlocking C's feature on the coins and is said to represent the third King Charles, and taking its inspiration from the cypher of Charles II.
And King Charles III has chosen the inscription which reads along the edge of the new coin, "In servitio omnium", which means: "In the service of all".
This was taken from his inaugural speech in September last year.
The new coins and their features
1p: A hazel dormouse, which has seen its population halve since 2007.
2p: A red squirrel, which is expected to blend into the colour of the copper coin.
5p: An oak tree leaf, signifying its role as a rich habitat for biodiversity in woodland areas and an association with monarchy of the past.
10p: The capercaillie - the world's largest grouse - found in a small part of Scotland and threatened with extinction.
20p: A puffin.
50p: The Atlantic salmon, which is at threat from river pollution and habitat loss.
£1: Bees.
£2: National flowers - a rose for England, a daffodil for Wales, a thistle for Scotland and a shamrock for Northern Ireland.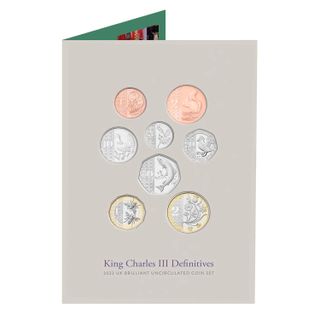 In other Royal news, Prince Louis set to miss out on Prince George and Princess Charlotte's exciting pre-Christmas plans and Princess Eugenie's son August is the absolute spitting image of another royal child in new video, and no, it's not Prince Archie.